A company that lost about 1.2 billion yen a day due to pushing responsibility for upgrading devices is reported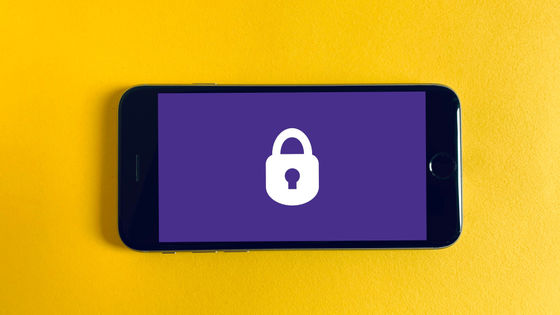 A user named 'Security Writer' who works in the information security department of a company reports on SNS about the chaos that occurred at a customer company that is a business partner. This customer faced technical challenges that
locked out
thousands of devices due to budget conflicts between multiple departments. This has resulted in a flood of criticism in various departments as it has resulted in a large financial loss.
Security Writer :verified: :donor:: 'We have one client which we ma…' - Infosec Exchange
https://infosec.exchange/@SecurityWriter/109777576538835360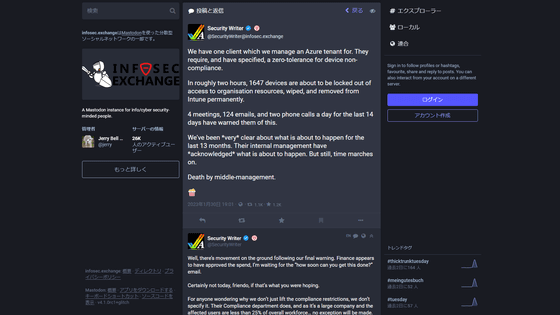 The company to which Mr. Security Writer belongs has a client company that manages business using the cloud computing system '
Microsoft Azure
'. The customer has specified a lockout with a
zero-tolerance
policy that has a strict response to device non-
compliance
.
Over the past year, Security Writer and others have been warning customers that 'older devices are reaching end of life and facing compliance and security issues.' However, even though the company's internal administrators were aware of the situation, departments continued to quarrel over who was responsible for device updates and the budget for device replacement, and took no action. .
As a result, at 21:00 on January 30, 2023, the company had 1647 devices locked out of access and permanently removed from
Microsoft Intune
due to non-compliance.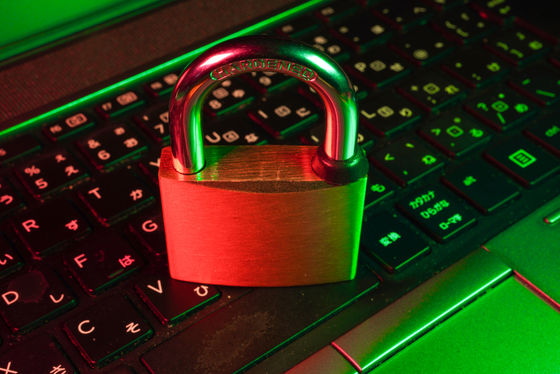 The customer company's finance department recently approved the spending for the device upgrade, but said the company remained out of compliance as less than 25% of its workforce was impacted. .

At 21:00, a total of 1647 devices displayed 'Not Compliant' and lockout began.

The lockout left more than 2,000 consultants, salespeople and regional managers without access to their employer information. Also, 400 more devices will be locked out eight days after the first lockout.

'It's the first time in my career that I've been involved in such a large-scale disruption,' said Security Writer. All our company can do is watch.



For this company, which suffered a large financial loss of $ 9.2 million (about 1.2 billion yen) per day, Mr. Security Writer said, 'All departments except IT and information security departments are responsible.' points out.

Also, as a lesson learned from this situation, Mr. Security Writer said, ``By giving the technical team the authority to procure, operate, and standardize devices, we can save millions of dollars (hundreds of millions of yen) as a result. It is possible to create a safe organization.'

Ultimately, this company has resolved this issue under the chief technology officer, and the situation is improving. The company is expected to move toward centralizing device procurement in the future. Security Writer joked, ``I was involved in this serious situation,'' but said that he was relieved that the situation had settled.

Security Writer also said, 'We will refrain from responding to comments and questions about this incident in consideration of the personal information of companies and related parties.'