A new image of the movie 'The Super Mario Bros. Movie' is released, hitting the Hatena box and transforming into Neko Mario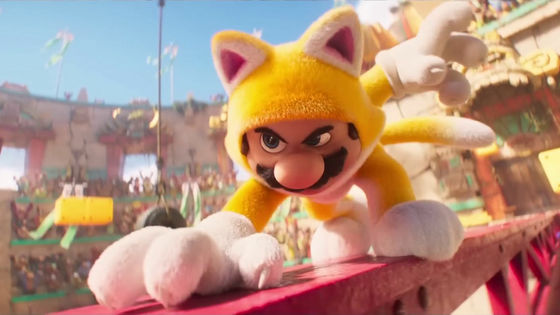 A new video of the 3DCG animated movie ' The Super Mario Bros. Movie ' based on Nintendo's popular game series '
Super Mario Bros. Series
' has been released.
The Super Mario Bros. Movie | Smash-YouTube
The new video starts with a scene overlooking the arena from above, which also appeared in the second trailer
.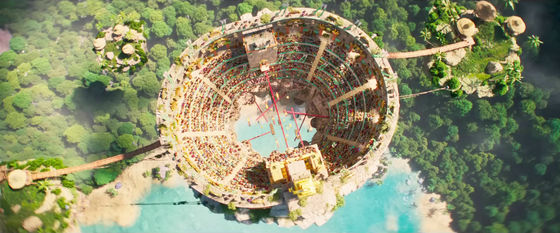 Mario, the main character, appears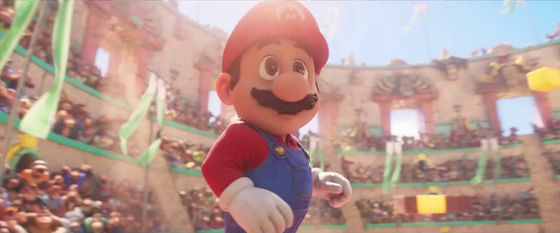 And the nemesis Donkey Kong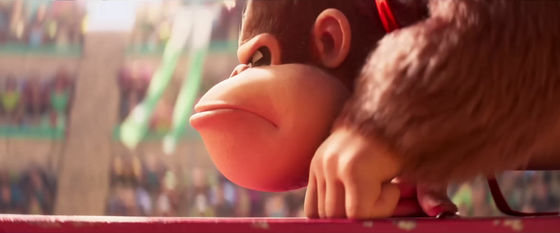 both glaring at each other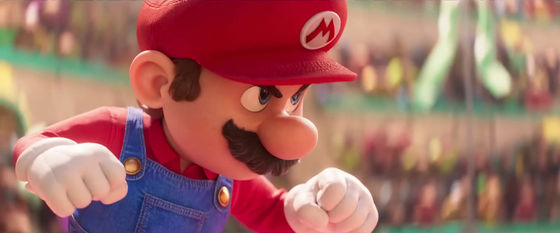 Various gimmicks are abundant in the arena.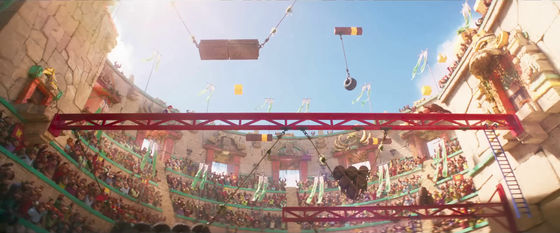 Mario jumps to Donkey Kong vigorously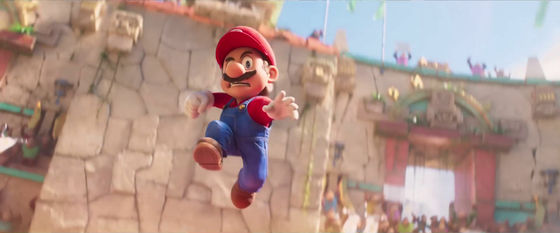 However, it will be caught with one hand.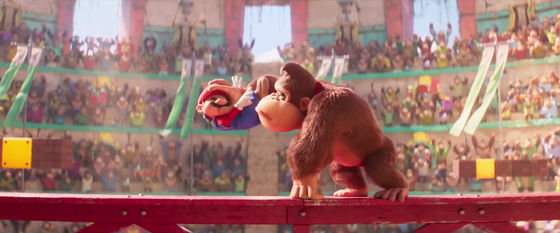 Bumpy as it is.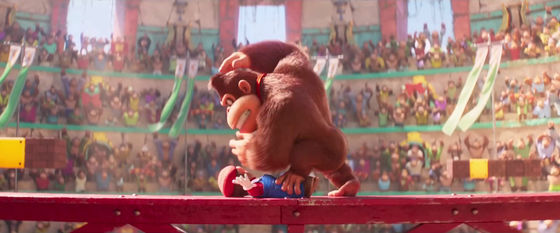 Peach and Kinopio have an expression that they can not watch.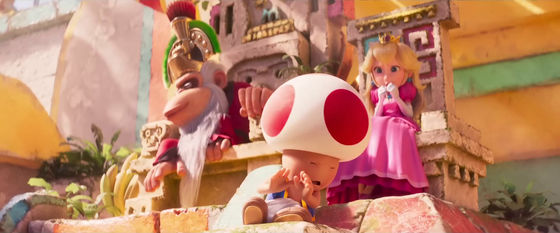 Hit the hatena block floating in the arena because there is no chance of winning as it is.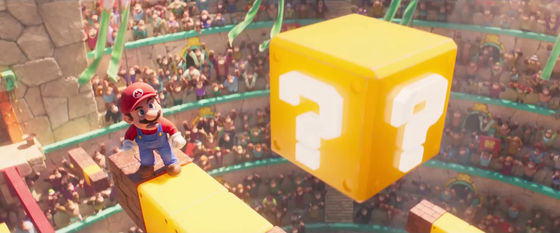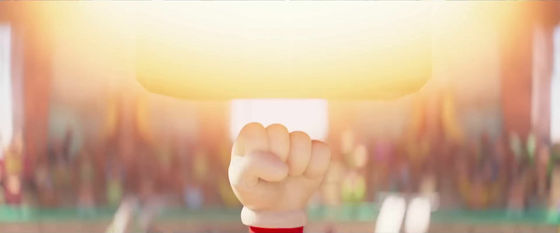 And transform into Nekomario.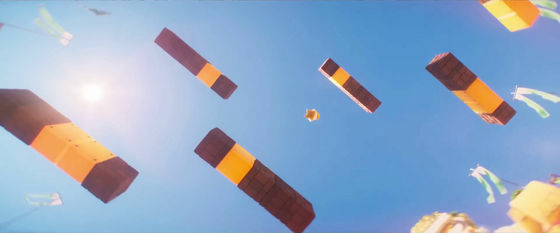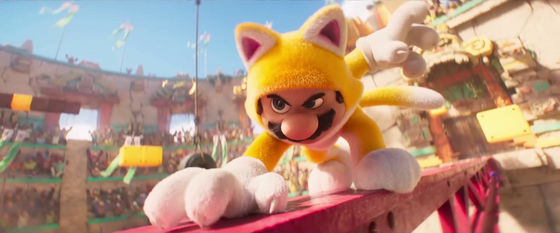 It exposes its sharp claws and threatens with 'Nya~o'.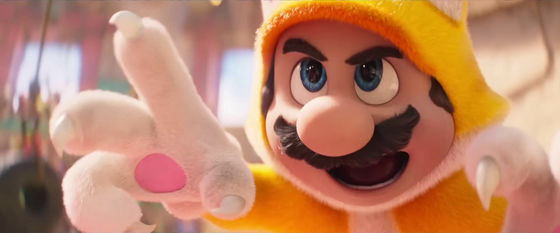 But instead of being frightened, they are laughed at.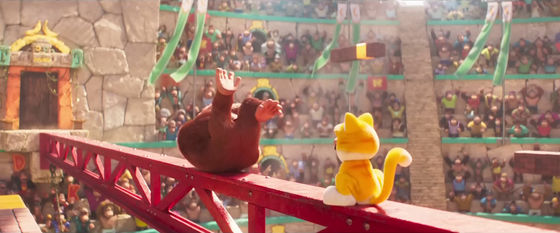 Donkey Kong bursts out laughing, 'Did you have a cat can?'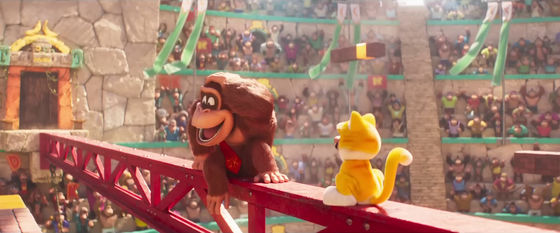 expressionless mario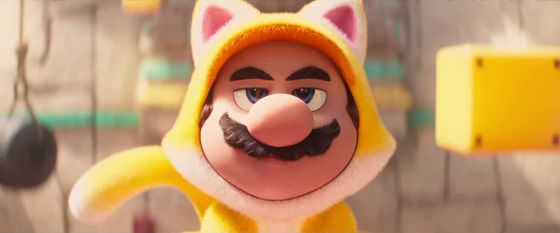 The movie ends when Donkey Kong's expression switches to 'I'm sorry ... please die!'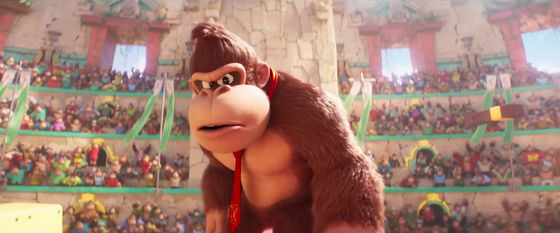 The movie 'The Super Mario Bros. Movie' will be released on April 28, 2023.