A new discussion broke out with the emergence of a tool 'Watermark Remover' that can remove image watermarks for free with AI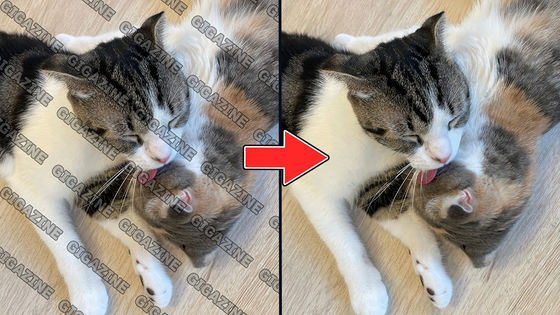 Images published on the Internet may contain a small design or text as a 'watermark'. This watermark is used to indicate the copyright of the image, etc., but the web application ' Watermark Remover ' that cleanly erases this watermark from the image with the power of AI has appeared and is inviting controversy.

Watermark Remover - Remove Watermarks Online from Images for Free

https://www.watermarkremover.io/
Watermark Remover looks like this. Click "Upload Image" and select an image with a watermark. The file formats of images that can be read are PNG, JPEG, and WEBP, and the image resolution is within 2400 x 2400 pixels.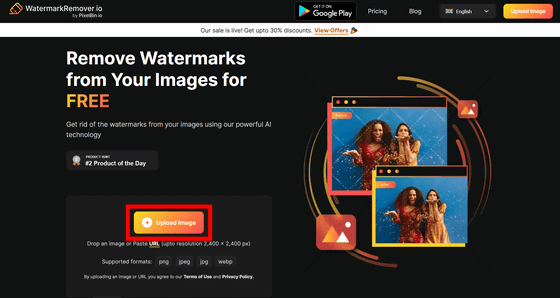 Selecting an image will upload the image to the server.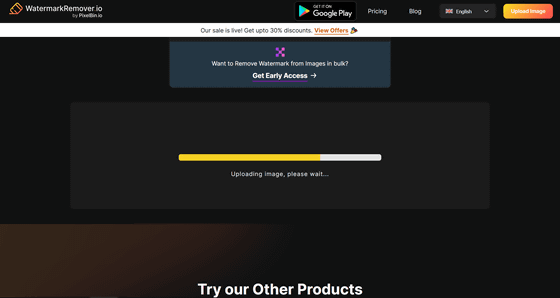 When the upload is finished, you will be prompted to register an account, but you can skip it by clicking the × icon in the upper right.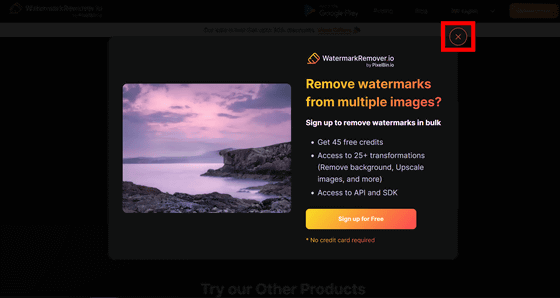 The image on the left is the read image, and the image on the right is the image after processing. Click 'Download Image' to download the removed image.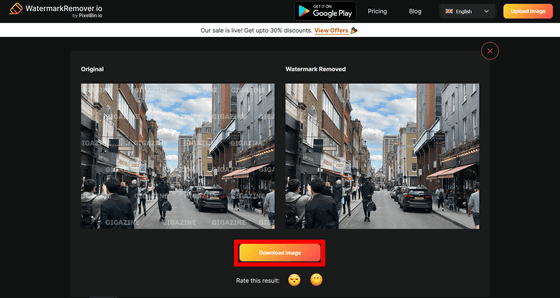 In order to compare how well it is actually removed, the image with the watermark (left) and the image after removal processing (right) are arranged below. You can easily compare by moving the slide bar left and right. When you actually compare it, the watermark has been removed quite neatly, and you can't see any strangely distorted traces of correction.



I compared it with a picture with a complicated pattern in the background. There is a very slight difference in shadows, but it can be processed without any discomfort.



Below is an image with a darker and less transparent watermark (left) and an image processed with Watermark Remover (right). There is no distortion in the coat of the cat, and the watermark has disappeared.



Naturally, Watermark Remover, which completely removes watermarks from images, is an app that is a hotbed of copyright infringement for paid material services such as ShutterStock and Getty Images, and introduces various web applications and web services. It has sparked controversy over copyright protection since it was featured on ProductHunt .

Designer Tobias Van Schneider asks, 'I really don't know anymore. Where are we going?' He criticizes that the ethical lines regarding copyright and privacy are becoming blurred.

ProductHunt is just a reflection of the interests of their user.

(and the ethical lines are blurry these days when it comes to things like copyright, privacy or similar)

— Tobias van Schneider (@vanschneider) January 25, 2023


On the other hand, the developer of Watermark Remover stated in the FAQ, ``If you want to use the watermark-removed image for commercial purposes, you must obtain the consent or approval of the owner of the original image,'' and Watermark Remover itself It shows that it is legal.