Will it be released simultaneously with the new Pixel in the fall of 2023, when Google is developing a lost item tracker like Apple's 'AirTag'?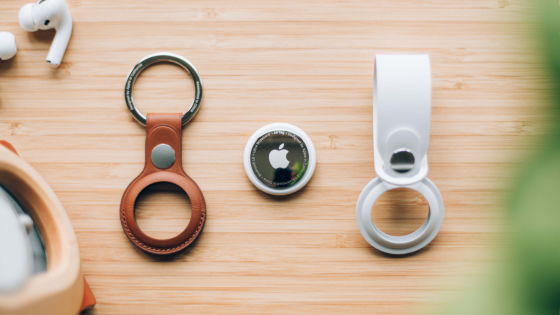 AirTag , Apple's lost item tracker, is a device that can track location information when lost if you put it in your bag or wallet. Kuba Wojciechowski , who has leaked multiple Android-related information so far, reported that Google is also developing a lost item tracker like AirTag.


Google is working on a smart tracker similar to Apple's AirTag, codename 'grogu' - report ???????? pic.twitter.com/8K6KO7tfzj

—Kuba Wojciechowski⚡ (@Za_Raczke) January 16, 2023


Google planning Apple AirTags competitor, says leaker • The Register
https://www.theregister.com/2023/01/17/google_leaked_airtags_competitor/

Google working on tracker tag to compete with Apple's AirTags
https://9to5google.com/2023/01/16/google-tracker-apple-airtag-grogu/

Google plans AirTag clone, will track devices with 3 billion Android phones | Ars Technica
https://arstechnica.com/gadgets/2023/01/google-plans-airtag-clone-will-track-devices-with-3-billion-android-phones/

AirTag is gaining popularity as a compact lost-item tracker about the size of a 500-yen coin, and more and more people are attaching it to furniture deposited with moving companies and sneaking it into checked baggage deposited with airlines. In fact, there is also a report that the AirTag that was sneaked into the suitcase deposited by the airline tracked the location information and uncovered the lies of the airline.

Apple's lost tracker 'AirTag' sneaked into the suitcase reveals the lie of the airline - GIGAZINE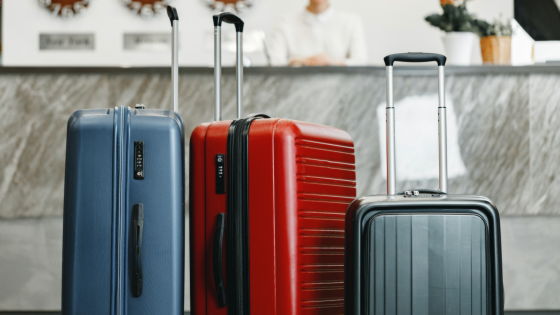 According to Wojciechowski, who leaked that `` Google is developing a lost item tracker similar to AirTag , '' the tracker under development is `` grogu ( It is said that it is called by codenames such as 'groguaudio' or 'GR10'. The grogu tracker is being developed by the Google Nest team, but won't necessarily be released as a Nest product, Wojciechowski said.

Google's tracker is scheduled to be equipped with an onboard speaker like the AirTag, and Bluetooth Low Energy (BLE) , which is a low-power communication mode, and ultra-wideband wireless (UWB) , which uses signals distributed over a wide band. supposedly supported.

It has an onboard speaker, similar to AirTags. It should come in a few different colors (although I don't know any specifics at this time).

There seems to be support for UWB as well as Bluetooth Low Energy.

—Kuba Wojciechowski⚡ (@Za_Raczke) January 16, 2023


UWB, in particular, has higher accuracy compared to BLE, making it the preferred technology for detecting the position of objects. Google's high-end smartphones such as Pixel 6 Pro / 7 Pro already support UWB, but so far it has only been used in some cases, such as unlocking the car and sending files. Google may use UWB-powered location technology more broadly in the future.

While Pixel 6 Pro and 7 Pro ship with UWB modules, they haven't actually been used for anything until now. Google seems to be working on finally enabling them for multiple use cases, such as audio switching on upcoming Nest speakers: https:/ /t.co/MONHszsHdt

—Kuba Wojciechowski⚡ (@Za_Raczke) January 16, 2023


Over the past few years, Google has expanded its Find My Device app, which tracks the location of lost Android devices, and is reportedly building its own broader Finder Network. Wojciechowski says that Google's lost tracker is equipped with UWB, but UWB is not a requirement for the 'Finder Network' that Google is working on, but BLE is sufficient.

Even though Google's tracker most likely has UWB, it's not a requirement for the 'Finder Network' they're working on - BLE is enough.

—Kuba Wojciechowski⚡ (@Za_Raczke) January 16, 2023


In January 2023, it was also confirmed that a ``locator tag'' option was added to the developer console of the API Fast Pair used for pairing Bluetooth devices. Technology media Ars Technica points out that Fast Pair's developer console is for third-party devices, so third-party hardware may be included in the Bluetooth tracker ecosystem being built.

I have recently found references that show that Google's working on support for locator tags in Fast Pair - see the linked thread for more info. https://t.co/8tvlWaHQpv

Now it turns out Google's working on a first party tracker too!

—Kuba Wojciechowski⚡ (@Za_Raczke) January 16, 2023


It's unclear when Google's new lost-lost tracker will launch, but Wojciechowski speculates that it will be announced at Google I/O in May 2023 and will launch alongside new Pixel phones in the fall of 2023. I'm here.

I don't have any information regarding the release timeframe of the tag, but if I had to guess I'd say Google's gonna announce the technology at Google I/O and then launch it at the annual fall event, alongside new Google Pixel devices .

—Kuba Wojciechowski⚡ (@Za_Raczke) January 16, 2023