Impossible to download Kindle Unlimited e-books via USB


Amazon has announced that it has made some changes to e-books purchased through its e-book service '
Kindle Unlimited
', and it is no longer possible to download Kindle Unlimited e-books via USB. .
Amazon is no longer allowing downloading Kindle Unlimited titles via USB - Good e-Reader
https://goodereader.com/blog/kindle/amazon-is-no-longer-allowing-downloading-kindle-unlimited-titles-via-usb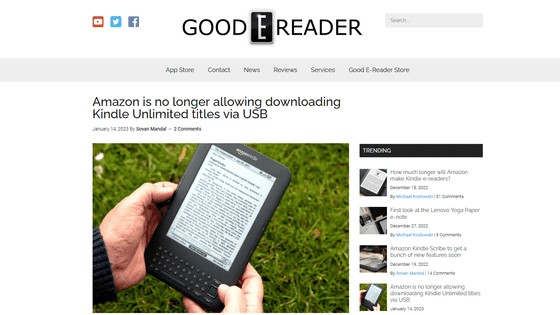 Until now, it was possible to download Kindle Unlimited e-books via USB from '
Manage content and devices
' in the Amazon menu, but this change has removed this function by e-mail.
Good e-Reader
, a book-related media, reports.
If you want to download an e-book at the time of article creation, you need to transfer it wirelessly via a Wi-Fi compatible Kindle e-book terminal like Kindle or the
Kindle
app
.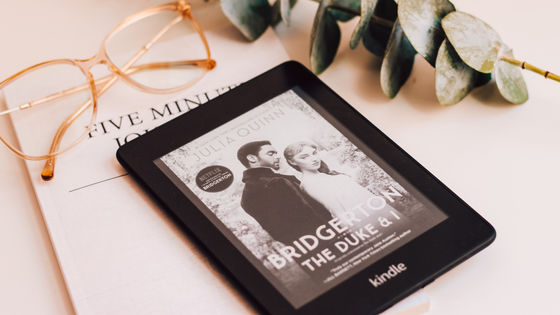 Although it is possible to save data by downloading books purchased individually directly from Amazon, removing the
digital rights management
(DRM), and copying the data of the book, the 'Books within the subscription period' You cannot download e-books and remove DRM from Kindle Unlimited, which is treated as 'rented from'.
'Many users believe the removal of the ability to download e-books over USB will lead to the complete removal of the entire USB download option in the near future,' said Sovan Mandal of Good e-Reader. He also speculates, ``It can be seen as a measure to prevent users from removing DRM from Kindle e-books they have purchased.''
Amazon has already removed the download function for older file formats that are relatively easy to remove DRM from the Kindle app for
Windows and Kindle app
for Mac
. ``It's no wonder many people are wondering if DRM can't be removed at all in the future,'' Mandal said.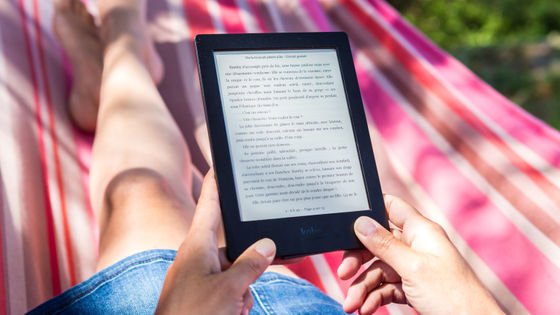 Furthermore, Mr. Mandal said, ``If Amazon migrates all Kindle e-books to the KFX file format, it may not be possible to remove the DRM, so back up all Kindle titles while adopting the AZW file format. We recommend saving it to your own PC or compatible storage.'