Project `` SSPP '' to generate solar power in space and transmit wirelessly will start operation from January 3, 2023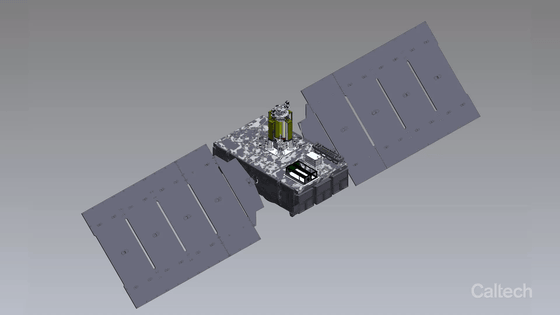 On January 3, 2023, the California Institute of Technology's Space Solar Power Project (SSPP) launched the Space Solar Power Demonstrator (SSPD) into orbit on SpaceX's Falcon 9. This SSPD is a prototype to test a plan to generate solar power in space and transmit that energy to Earth.

SpaceX - Transporter 6 (Dedicated SSO Rideshare) - Falcon 9 Block 5 Rocket Launch

https://www.spacelaunchschedule.com/launch/falcon-9-block-5-transporter-6-dedicated-sso-rideshare/
Caltech to Launch Space Solar Power Technology Demo into Orbit in January | www.caltech.edu
https://www.caltech.edu/about/news/caltech-to-launch-space-solar-power-technology-demo-into-orbit-in-january
SSPP is a project launched in 2011 by philanthropist and life member of the Caltech Board of Trustees, Donald Bren, to explore the potential of space solar power.
"For years we have dreamed that space solar power could solve some of humanity's most pressing challenges," said Bren. "Today, the brightest scientists at Caltech are racing to make that dream a reality. We are delighted to be able to support the
You can see what the launched SSPD looks like in the following movie.
Space Solar Power Demonstrator-YouTube
SSPD looks like this.
https://i.gzn.jp/img/2023/01/10/space-solar-power-project/s00002.png
https://i.gzn.jp/img/2023/01/10/space-solar-power-project/s00002_m.png
The Transporter-6 mission, which launched SSPD on January 3, 2023, will mainly conduct the following three experiments.
DOLCE (Deployable on-Orbit ultraLight Composite Experiment)
: An experiment to deploy a 6ft (about 1.8m) by 6ft structure from a modular spacecraft. Ultimately, we aim to deploy a 1-kilometer-square-scale power generator.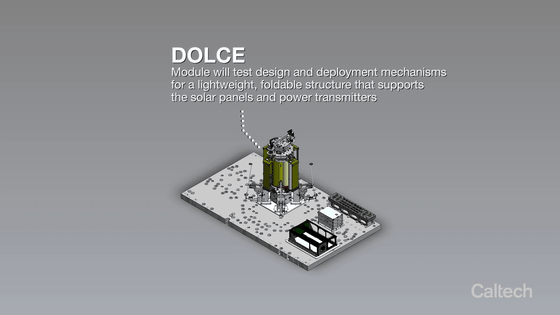 ALBA : An experiment to prepare 32 types of solar cells and evaluate the most efficient cells in the harsh space environment.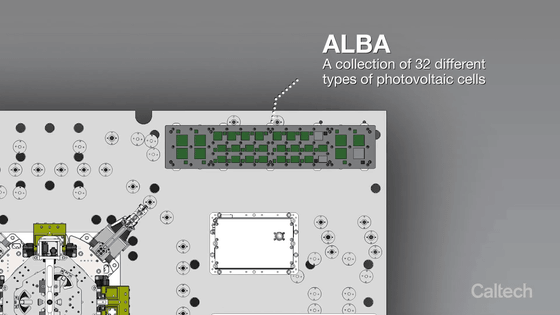 Microwave Array for Power-transfer Low-orbit Experiment (MAPLE) : An experiment that converts electric power into microwaves and transmits them remotely.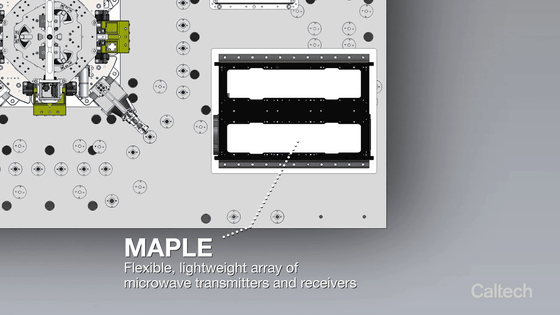 SSPP co-director Ali Hajimiri said, "Despite what happens, this prototype is a big step forward. There are still a lot of risks, but the whole process has taught us valuable lessons, and we believe that this experiment will provide us with even more useful information to guide our future projects. I am," he commented.