Save data of EA's game 'Madden NFL 23' is broken and more than half is unrecoverable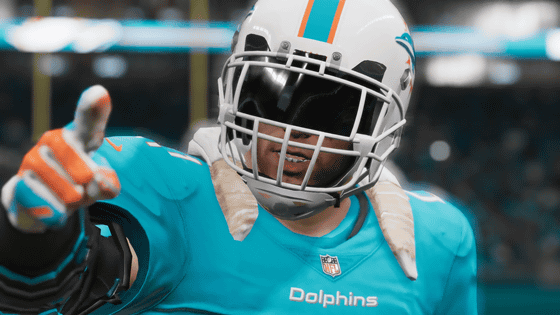 Electronic Arts (EA), the publisher of the American football game
Madden NFL 23
, has announced that a temporary 'data storage issue' in Madden NFL 23 has corrupted the player's save file. EA says only about 40% of these corrupted files can be restored from backups.
Madden 23 - Franchise Update 12/30 - Answer HQ
https://answers.ea.com/t5/General-Discussion-Updates-News/Madden-23-Franchise-Update-12-30/td-p/12175981
EA says it can't recover 60% of players' corrupted Madden franchise save files | Ars Technica
https://arstechnica.com/gaming/2023/01/ea-says-it-cant-help-most-players-affected-by-madden-save-file-corruption/
Connected Franchise Mode (CFM) of the Madden NFL series is a mode added in '
Madden NFL 25
' released in 2013. You can become a GM who runs a professional American football team, scout and train players, and manage budgets. You can join leagues with other players online and fight while managing your team. It is a particularly popular mode in the Madden NFL series, and
Deadspin
, a sports-related news site, has evaluated that ``I don't even feel like playing Madden NFL that can't play CFM.''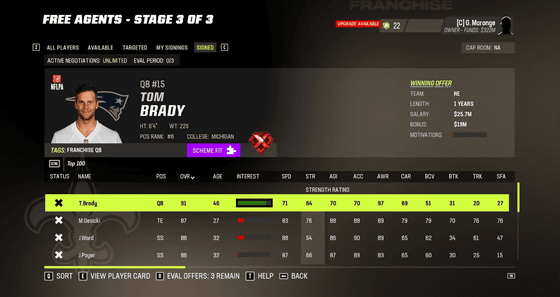 EA tweeted on December 26, 2022, ``We are aware that some players are experiencing connectivity issues when trying to access CFM.''

Franchise Update:

The team is aware of players experiencing connection issues when trying to connect to CFM. We have been and will continue to investigate this and will update this thread once we have more to share. Thank you!

— MaddenNFLDirect (@MaddenNFLDirect) December 26, 2022


The problem of not being able to access CFM save data continued until December 28, and after server maintenance, EA announced that ``users can now play CFM without problems.''

However, after that, when players tried to play with CFM, there were reports that they could not play because 'League cannot be accessed' was displayed. In response to this, EA said, ``If you log in to CFM between 14:45 on December 28, 2022 and 12:45 on December 29, 2022, your files will be corrupted due to a data storage issue, and your save data will be affected. I have received.'

According to EA, some of the corrupted save data can be recovered from backups, but about 40% of the total is covered. EA said it will re-announce the possibility of restoring save files from backups sometime in January 2023.

According to Ars Technica, an IT-related news site, it has been reported that the player's save data is corrupted in CFM of 'Madden NFL 23'.