Apple's lost tracker 'AirTag' sneaked into the suitcase reveals the lie of the airline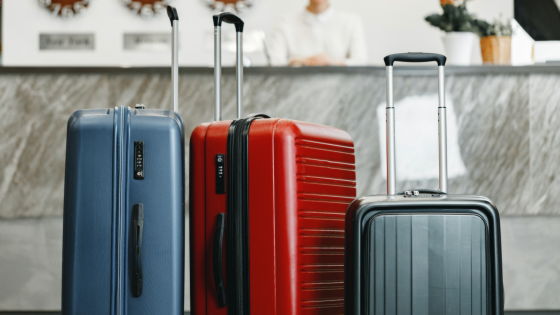 Apple's lost item tracker '
AirTag
' is a 500-yen coin-sized device that can track location information when it is lost by putting it in a bag or wallet
.
It is attracting attention for usage such as identifying the current location when it is lost in the baggage of the aircraft. When a woman sneaked an AirTag into her suitcase, it became clear that she lost the suitcase that the airline had checked in as hand luggage and lied that it was being stored at the distribution center. rice field.
AirTags catch United Airlines in lie about missing luggage | AppleInsider
https://appleinsider.com/articles/23/01/02/airtags-catch-united-airlines-in-lie-about-missing-luggage
Woman's AirTag tracks suitcase at apartment complex and McDonald's as United insists it's safe |
https://www.independent.co.uk/life-style/airtag-united-airlines-luggage-twitter-b2254851.html
Woman uses Airtag to track missing bag to a residential address | CNN Travel
https://edition.cnn.com/travel/article/airtag-lost-bag-valerie-szybala-united/index.html
In 2022, various regulations related to the new coronavirus infection (COVID-19) were eased, and the number of people who enjoyed traveling for the first time in a long time, which had been refrained from after the pandemic, surged worldwide. As a result, some airlines and airports are experiencing congestion and resulting chaos, and more cases of checked baggage being lost or arriving at the wrong destination. In December 2022, figure skating Riku Miura and Ryuichi Kihara, also known as 'Rikuryu,'
missed the All Japan Championship due
to flight delays and lost baggage.
Under such circumstances, Mr.
Valerie Szybala
, who lives in
Washington, DC
, who traveled abroad for about a month from November to December 2022, sneaked an AirTag into a suitcase to be deposited with an airline. Mr. Szybala said in an interview with overseas media and CNN that he expected that there was a high possibility that his suitcase would be lost somewhere because there was a transfer on his itinerary.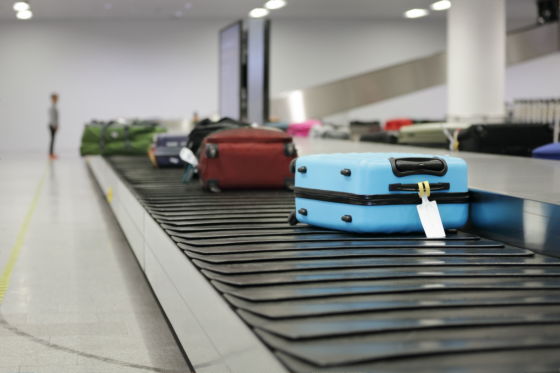 On December 28, Mr. Szybala, who arrived at Reagan Airport on the border of Washington DC after a transit, was informed that the suitcase had not arrived with the United Airlines app he was using. The app informed him that Szybala's suitcase was due to arrive in Washington, D.C., on December 30, with an option to have it delivered to his home. For Mr. Szybala, the lost baggage itself was an expected event, so he decided to accept this delivery option.

However, even on December 30th, the suitcase never arrived at Mr. Szybala's home. During this time, Mr. Szybala confirmed the location of the suitcase with AirTag, and at 20:00 on the 30th, he was in an apartment complex several miles (about km) away from his home. However, the suitcase did not arrive at my house even on the 31st.

When Mr. Szybala went to the apartment complex where AirTag responded on the night of the 31st, he found multiple suitcases left near the garbage collection point. These suitcases were not Mr. Szybala's own, but he said that they were baggage deposited with United Airlines. However, Mr. Szybala contacted the police, but he could not do more than submit a report.

I'd just like everyone to know that @united has lost track of my bag and is lying about it. My apple AirTag shows that it has been sitting in a residential apartment complex for over a day. Out back by the dumpsters, I have Found other emptied United Airlines bags.pic.twitter.com/fcoq4nj3zb

— valerie szybala. (@vszyb) January 1, 2023


On January 1, 2023, when the year began without the suitcase returning, Mr. Szybala published an exchange with a United Airlines customer service representative about a series of events. Screenshots confirm that Szybala claims that AirTag transmissions showed the suitcases to be in the apartment complex, and that there were other empty suitcases around the garbage collection site. increase. In response to this, the person in charge said, 'Please calm down. Your package is at the delivery service.' 'Your package will be delivered to you. Please rest assured.' 'Your package is at the delivery service center and is safe.' You can see that only the message is returned.

Anyone wondering why I felt compelled to take this to social media, check out my most recent chat with one of their support reps through the @united app: pic.twitter.com/hxUu3jQaxj

— valerie szybala. (@vszyb) January 2, 2023


Szybala told the foreign media The Independent, ``I told you what I saw, but United Airlines treated me as if I was completely wrong.'' ``They are lying. The AirTag was telling me my bag was inside a building, so the claim that it was in a distribution center wasn't true.'

After that, the suitcase was still not delivered to Mr. Szybala's house, but on January 1, it was confirmed that the location information of the AirTag moved to McDonald's and returned to the apartment building again. increase.

MAJOR UPDATE: for the first time since Friday my AirTag (and hopefully luggage) appears to be on the move… it's at a McDonalds? The plot thickens… cc: @united pic.twitter.com/y8pDwb6VDd

— valerie szybala. (@vszyb) January 2, 2023


And on January 2nd, Mr. Szybala came up with the possibility that 'the suitcase is in the trunk of the car and is moving with the car.' Mr. Szybala, who had already made a series of posts on Twitter, took several TV crews with him when AirTag returned to the apartment complex and entered the garage of the apartment complex with the cooperation of the residents.

However, just at this time, a courier called Milton sent a message to Mr. Szybala saying, 'I will deliver the suitcase today.' According to the vendor, the address instructed to be delivered by United Airlines was incorrect, so it was necessary to pick up the suitcase that had been misdelivered once.

After creeping around the building's garage with a little posse trying to get a signal, I stepped outside for service. That's when I received this text message. It's sketchy, and it doesn't really match with what my AirTag tracking said, but I immediately called the number.pic.twitter.com/5IAs4cQq2u

— valerie szybala. (@vszyb) January 2, 2023


Milton's explanation doesn't match the AirTag's reaction that Mr. Szybala hid, but Mr. Szybala called the vendor first. Then the vendor said there was a van near the apartment complex, so I was able to pick up my suitcase on the spot.

WHEW this has been a wild ride y'all. I'm happy to report that I got my bag back!!! I'll give more details & lessons learned later. For now wanna say thank you for all of the support, and shout out to the building resident and local news crews who came out to help =) pic.twitter.com/hCDXMreiDC

— valerie szybala. (@vszyb) January 2, 2023


The suitcase still had the airline label and ID tag attached, and it seems that the locked contents were safe. However, Mr. Szybala said that he was too excited to get his luggage back and failed to ask the contractor, 'Isn't the suitcase in the car all the time?' In addition, United Airlines responded to CNN's inquiry, ``The service provided by the baggage delivery company did not meet our standards, and we are investigating the cause that led to this service failure.'' I didn't touch on the wrong remarks of the person.

Based on a series of experiences, Mr. Szybala said, ``Putting a tracking device in your luggage can help,'' ``You should take pictures of your belongings before traveling in case you claim damages.'' When the luggage arrives late, you should not choose the 'have it delivered' option and have it stored at the airport.'

Thanks again for all of the interest and support. If I get any further interesting details I'll report back, but for now I'll end with some lessons learned: pic.twitter.com/R7OimNfwvV

— valerie szybala. (@vszyb) January 2, 2023