Happy New Year, thank you again for GIGAZINE this year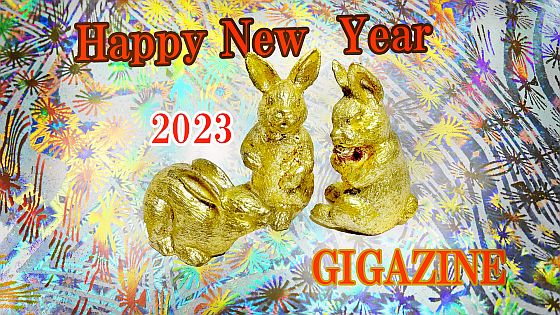 Happy new year! It's January 1, 2023! Thank you for your continued support for GIGAZINE this year, Pekorin.

This year's goal is straight up, profit up! is.

This is because last year, Google experienced an abnormal situation in which revenue decreased despite the increase in page views and clicks.

This is the so-called 'Google Shock' email that was discovered on February 24, 2022. A report that is sent from Google AdSense at the end of each month and summarizes how it was compared to the previous month. The number of impressions increased by 3%, the percentage of mobile page views increased by 2%, and the click rate increased by 16%. However, the profit is 'minus 6%' which is meaningless. Where to improve is usually written at the end, but only a heartless sentence, 'Let's improve' ... What are you going to improve? !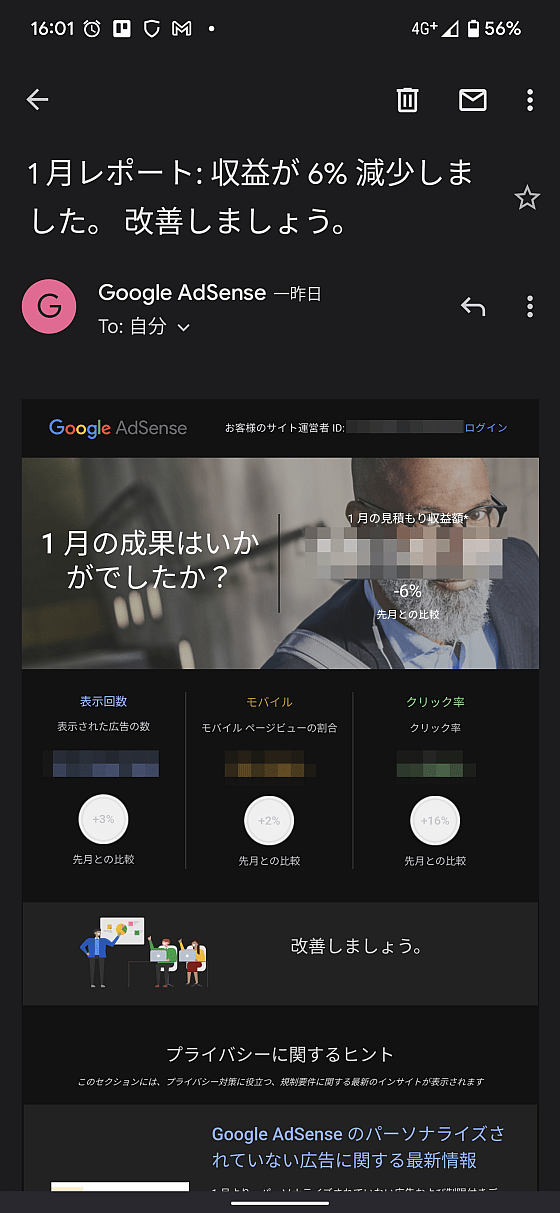 As a result of inquiring directly to Google because it is too ambiguous, the answer is ``Because the revenue of Google itself is decreasing''.

In other words, if things continue as they are, we could fall together with Google! That means. Therefore, in 2022, we repeatedly struggled to make up for the lost revenue by strengthening not only the revenue from banner ads but also '
article ads
' and somehow recover it.
As a result, although the emergency situation such as bankruptcy was avoided, it is still in a dangerous waters.
The biggest cause of such a crisis situation is the decrease in revenue of Google itself as mentioned above, and at the same time, there was a direct order to apply for banner advertisement directly to GIGAZINE in the past, but year by year One reason is that the number of orders has decreased sharply, and all of them are via Google. Article advertisements can not be created with Google advertisements, so there are still orders, but this is definitely an advertisement, and no matter how anyone thinks, it is urgent to create 'pillars of revenue other than advertisements'.
Although it
has been published on Amazon's Kindle as an e-book,
it is still far from supporting GIGAZINE itself. However, since this is growing, there is hope and expectations are high.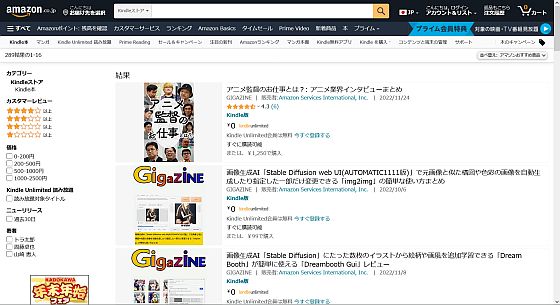 Last year was a year in which I repeatedly considered and tried various things, and explored what kind of actions would be effective. The opening of GIGAZINE's official Discord server and the development of the Discord bot 'GIGAZINE BOT' are part of this.


As a result, we will improve the support from GIGAZINE readers, that is, the mechanism of 'GIGAZINE paid members' that exists as a mechanism, and increase the ratio of support by readers so that stable operation can be achieved. I have come to the conclusion that it is best to continue

Currently, GIGAZINE is supported by the following three points as a way for GIGAZINE readers to read articles.

・ 1: Pointing out typos and omissions

・ 2: Tip of the story

・ 3: Financial support

Pointing out typos and omissions of '1' is going very well, and due to sharp thrusts from GIGAZINE readers, GIGAZINE's articles become more accurate as time passes, and the cycle of reducing typos and omissions. it's finished.

It is necessary to further improve the tipping of '2' material, and PR companies etc. may post from this form in a rush, so it is necessary to change the mechanism itself a little more. .

And "3" is exactly the part that should be strengthened the most in 2023. What is going on with GIGAZINE as a result of reviewing and reconfiguring the benefits for paid members and continuing to share the tools used by GIGAZINE editorial staff with readers? It is a direction to make it easy to understand. For this reason, the GIGAZINE technical department has made every effort to upgrade and change the server configuration of GIGAZINE, and we should be able to tell you more about the movement in 2023.

For the time being, if you are a GIGAZINE reader who is reading this article, you can immediately support GIGAZINE, and there are three ways other than 'read GIGAZINE articles and contribute to advertising revenue'.

◆ Part 1: Answer the gift article questionnaire

Reader attributes are aggregated with the questionnaire results at the end of the gift article below, and the answers are useful for GIGAZINE article advertisements as they are.

PS5, robot vacuum cleaner, liquid tab, etc. GIGAZINE winter gift large release project `` Please answer the questionnaire and bring them all! ''-GIGAZINE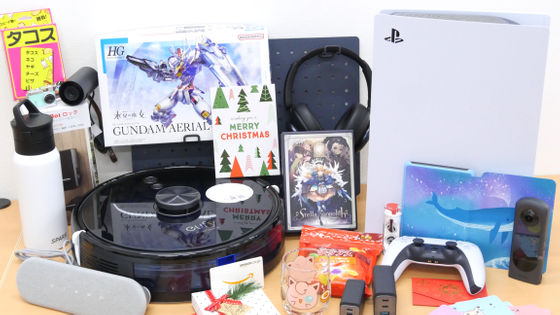 ◆ Part 2: Delivery

Various costs are incurred to support GIGAZINE, but if there are various contributions, the expense will be reduced by that amount, resulting in an increase in GIGAZINE's profit. The editor-in-chief writes the comments that are displayed variously on the Amazon wish list, so you can get a glimpse of the actual situation of GIGAZINE editorial department management.

Wish list of GIGAZINE editorial department
https://www.amazon.co.jp/hz/wishlist/ls/378VT986Z3V8T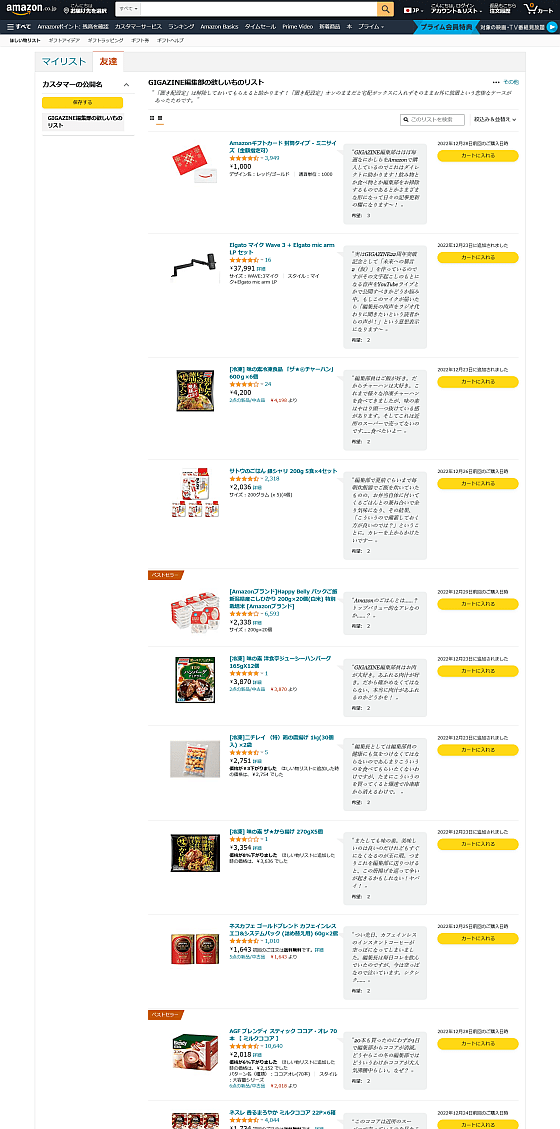 ◆ Part 3: Donation

If you choose either 825 yen per month or 9900 yen per year and become a paid member, it will lead to an increase in GIGAZINE's earnings. Donations can be made using credit cards (VISA, MasterCard, AmericanExpress, JCB), Apple Pay, and Google Pay.

Donate to GIGAZINE and become a paid member!
https://gigazine.net/club/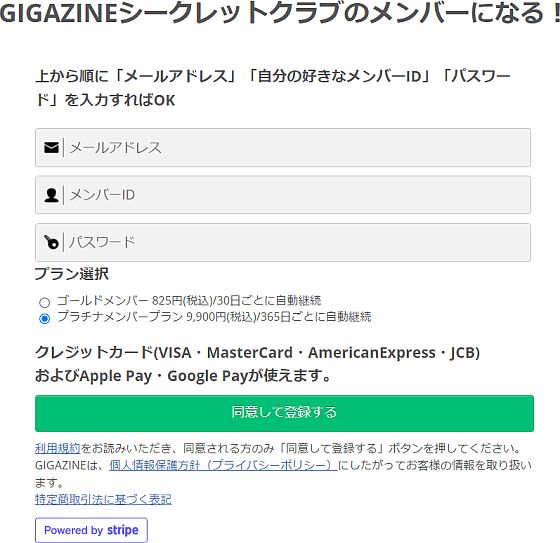 There are various benefits as a thank you for becoming a member, but the most useful are 'explosive speed by hiding advertisements' and 'full text RSS'. In 2023, we will further strengthen our efforts, so we would be very grateful if you could provide us with various forms of support to fund that effort.

I look forward to working with you again this year.