A web application ``A simple Twitter archiver'' review that allows you to search for past tweets at explosive speed from the entire history of tweets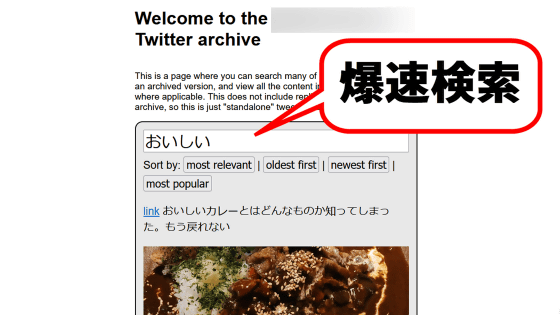 When you post a large number of tweets on Twitter, you may want to check the ideas and records you have tweeted in the past. However, Twitter's standard search function has problems such as `` heavy operation '' and `` it is troublesome to search for your own tweets ''. If you use the free web application ' A simple Twitter archiver ', you can search your own tweet history at an explosive speed, so I checked the procedure to actually use it.

A simple Twitter archiver

https://tinysubversions.com/twitter-archive/make-your-own/
A simple Twitter archiver is a web app that organizes your Twitter archives and makes them searchable. For this reason, you must first obtain the archive of your Twitter account by following the steps in the article below.
Summary of how to download and back up all data posted on Twitter - GIGAZINE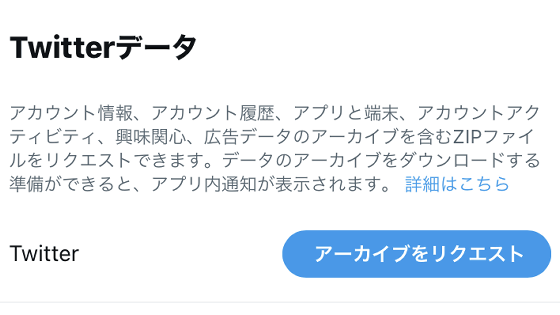 Once you've downloaded the ZIP archive from Twitter following the article above, you're good to go.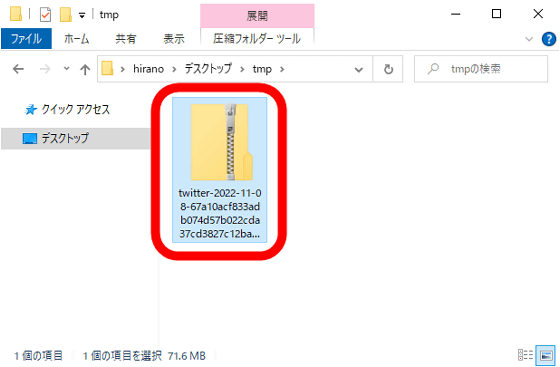 When you're ready,
visit
A simple Twitter archiver and click Browse at the bottom of the page.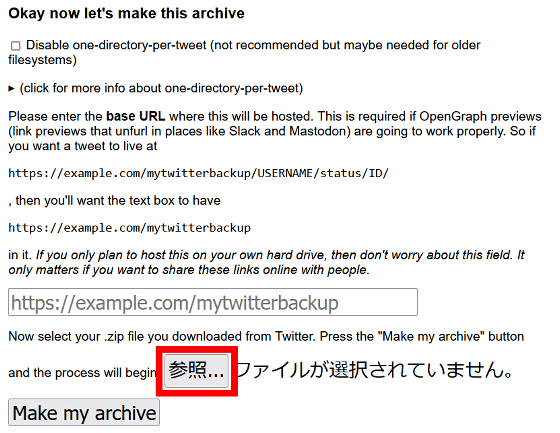 When the file selection screen is displayed, select the archive file downloaded from Twitter.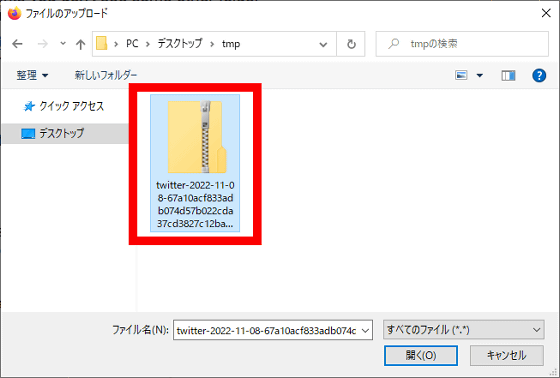 Wait for a while and when 'DONE' is displayed, the process is completed.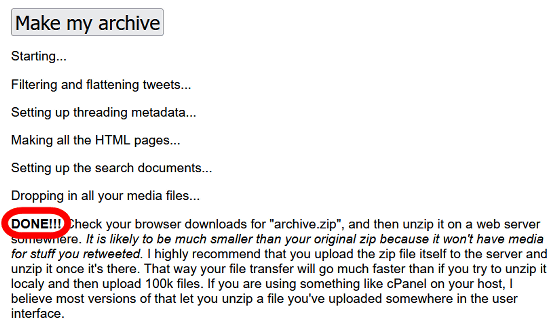 When the process is complete, a file named 'archive.zip' will be downloaded. The original archive file size was 71.6MB, but the processed file size was reduced to 41.8MB.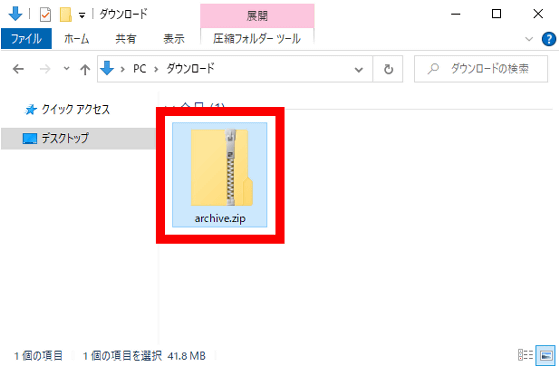 To search tweet history, unzip 'archive.zip' and open 'index.html' OK.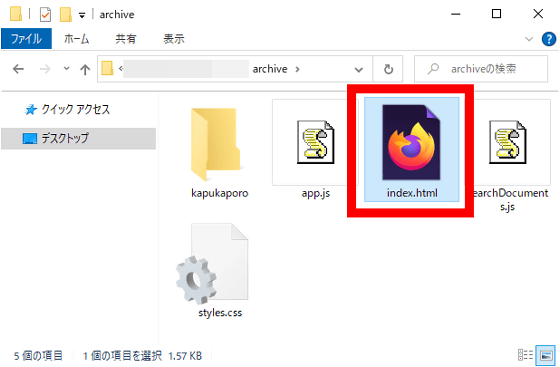 Then the browser will start and the following page will open.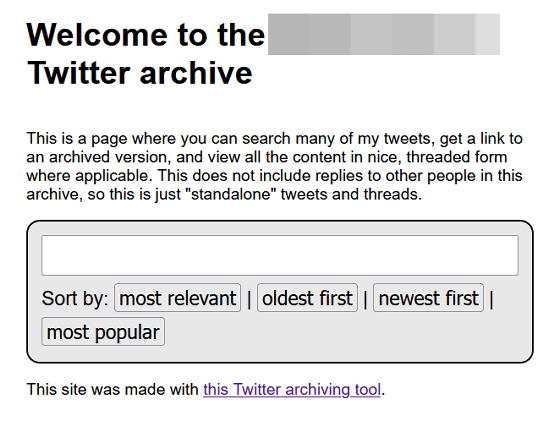 After that, you can quickly search the history by entering the phrase you want to search in the input field. In addition, the search results are sorted by 'most relevant', 'oldest first', 'newest first', and 'most popular'.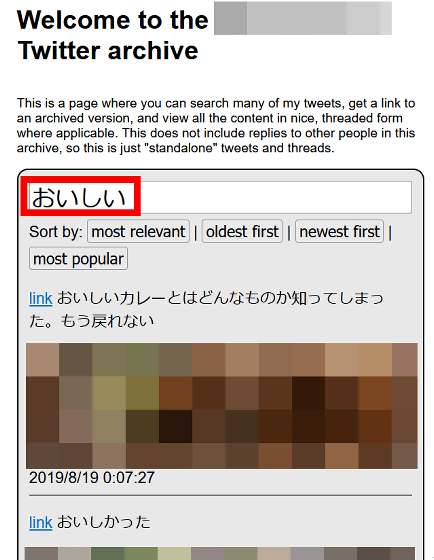 A simple Twitter archiver is developed with open source, and you can check the source code at the following link.

GitHub - dariusk/twitter-archiver: Make your own simple, public, searchable Twitter archive
https://github.com/dariusk/twitter-archiver

Also, Darius Kazemi, developer of A simple Twitter archiver, has prepared an inquiry form and is calling for bug reports. Actually, as of December 22, 2022, Japanese search was not supported, but as a result of an inquiry by the GIGAZINE editorial department, Japanese search was supported the next day.