On January 1, 2023, works after 1927 will be in the public domain of the United States, such as `` Sherlock Holmes '' short stories, movies `` Metropolis '', Hitchcock works, etc.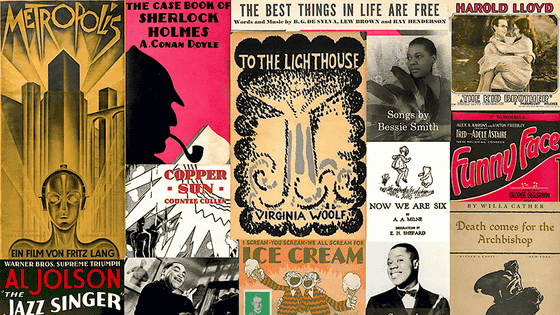 On January 1, 2023, works from 1927 onwards will enter the public domain in the United States, free to copy and share. Arthur Conan Doyle's 'Sherlock Holmes' short stories, German science fiction film ' Metropolis ' and Alfred Hitchcock's first film, songs by Louis Armstrong and Fats Waller , etc. January 1, 2023 The Duke University School of Law presents some of the works that will enter the public domain on .

Public Domain Day 2023 | Duke University School of Law
https://web.law.duke.edu/cspd/publicdomainday/2023/

◆ book
Thousands of works will be in the public domain in 2023, and the works listed below are just a small portion.

Arthur Conan Doyle ' The Case Files of Sherlock Holmes '
Agatha Christie ' Big 4 '
Hermann Hesse ' Wolves in the Wilderness '
Franz Kafka ' America '
Marcel Proust, In Search of Lost Time
Virginia Woolf ' To the Lighthouse '
Ernest Hemingway ' A World Only for Men '
Willa Cather, ' Death Comes for the Archbishop '
County Cullen ' Copper Sun '
A.A. Milan ' Now We Are Six '
Thornton Wilder ' San Luis Rey Bridge '
William Faulkner ' Mosquitoes '
Edith Wharton ' Twilight Sleep '
Herbert Ashbury ' The Gangs Of New York '
Franklin W. Dixon ' The Tower Treasure '

One of the most famous works is Arthur Conan Doyle's 'Sherlock Holmes Case Book', which is the last work in the short collection of the series. Regarding the works of works such as the 'Sherlock Holmes' series, in 2014, a ruling was made that 'the ones whose copyright has disappeared have been transferred to the public domain.'

A ruling that ``Holmes is a public domain'' is given and free use is permitted-GIGAZINE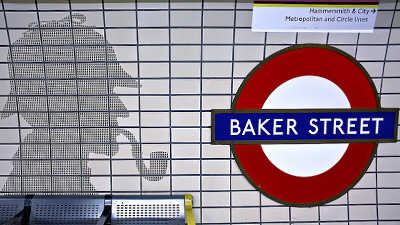 ◆movie
1927 marked the end of the silent film era with the release of a full-length talkie film in which conversational audio was synchronized with video.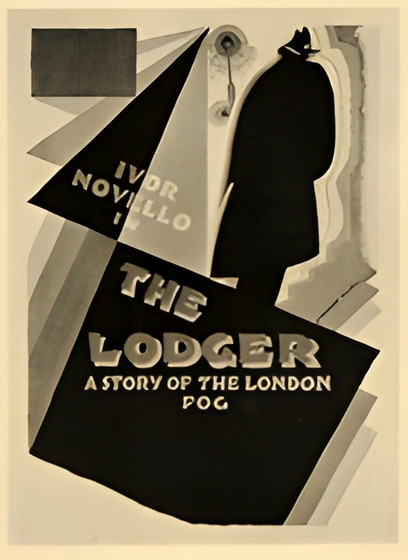 ' Metropolis ' directed by Fritz Lang
The Lodger, directed by Alfred Hitchcock
Wings Directed by William A. Wellman
' Sunrise ' directed by F.W. Murnau
The Jazz Singer , directed by Alan Crosland
' King of Kings ' directed by Cecil B. DeMille
7th Heaven Directed by Frank Bozeighi
'Upstream' directed by John Ford
'London After Midnight' directed by Tod Browning
The Way of the Flesh Directed by Victor Fleming
Directed by Ted Wild 'Tagosaku Lloyd Ichiban Spear'
Clyde Blackman's 'Fight of the Century'

◆ music
The songs that will be made public domain in 2023 include many famous jazz and blues songs and Broadway hits. However, in jazz, the same title is often played by different performers, and some recordings may not be in the public domain. For example, the music and lyrics of Irving Berlin's 'Dancing at the Ritz' were copyrighted in 1927, so we put them in the public domain. However, recordings by Harry Richman, Fred Astaire and others are still copyrighted.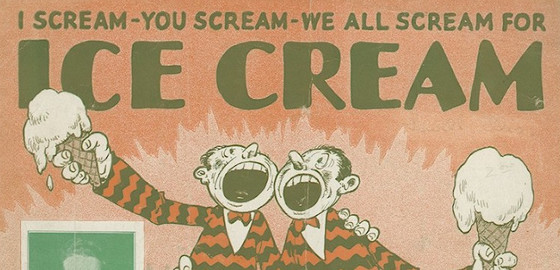 Louis Armstrong 'Potato Head Blues' 'Gully Low Blues'
Bessie Smith – Back Water Blues, Preaching the Blues, Foolish Man Blues
Fats Waller, 'Rusty Pail Blues', 'Sloppy Water Blues, Soothin', 'Syrup Stomp'
Duke Ellington, Bab Millais 'Black and Tan Fantasy' 'East St. Louis Toodle-O'
Jelly Roll Morton, 'Billy Goat Stomp', 'Hyena Stomp', 'Jungle Blues'
George A. Whiting, Walter Donaldson 'My Blue Heaven'
Ira Gershwin, George Gershwin 'Funny Face' ''S Wonderful'
Oscar Hammerstein II, Jerome Kern 'Can't Help Lovin' Dat Man' 'Ol' Man River'
Harry Barris, James Cavanaugh 'Mississippi Mud'
George Gard De Sylva, Lew Brown, Ray Henderson "The Best Things in Life Are Free"
Howard Johnson, Billy Moll, Robert A. King '(I Scream You Scream, We All Scream for) Ice Cream'

Please note that public domainization is only in the United States, and copyrights in other countries, including Japan, are handled differently.

in Note, Posted by log1i_yk