`` Clause prohibiting the use of TikTok on government smartphones '' is included in the 220 trillion yen expenditure bill announced by the US Congress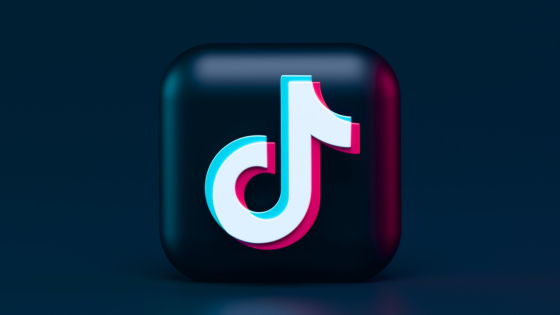 On December 19, 2022, the US Senate Appropriations Committee
announced a comprehensive appropriation bill
up to September 30, 2023, which will amount to $1.7 trillion (about 220 trillion yen). The appropriations bill includes a
record military spending
for additional aid to Ukraine and NATO allies, as well as a clause ``prohibiting the use of TikTok on government smartphones and other devices''. increase.
Lawmakers propose banning TikTok on government devices - The Washington Post
https://www.washingtonpost.com/politics/2022/12/20/tiktok-ban-spending-bill-china/
Congress attempts to ban TikTok on government devices as part of $1.7 trillion spending bill | Engadget
https://www.engadget.com/congress-attempts-ban-tiktok-on-government-devices-through-17-trillion-spending-bill-204028363.html
Giant Omnibus Bill Mandates Online Seller Transparency, Cracks Down on TikTok | PCMag
https://www.pcmag.com/news/giant-omnibus-bill-mandates-online-seller-transparency-cracks-down-on-tiktok
TikTok is a SNS that is very popular all over the world, but since it is operated by China-based ByteDance, the US government and politicians who are deepening their conflict with the Chinese government have
raised security concerns about TokTok.
I claim
there
is. In 2020, former President Donald Trump
signed a presidential decree
banning the use of TikTok in the United States, and even after this presidential decree was later
withdrawn by President Joe Biden
, the government has taken a strict look at TikTok. is pointing. In December 2022, a bipartisan group of Senators such as Senator Marco Rubio
submitted to Congress the bill ``ANTI-SOCIAL CCP Act (Anti-Social Chinese Communist Party Law)''
to ban TikTok sales in the country. .
Also, on December 14, the ``TikTok Prohibition Act on Government Devices'' submitted by Senator
Josh Hawley
and others passed the Senate unanimously. The bill would ``prohibit certain individuals from downloading or using TikTok on devices issued by the United States or government agencies.'' In the United States, 13 states are already moving toward banning the use of TikTok.
``A bill prohibiting the use of TikTok on government smartphones, etc.'' has been unanimously approved by the Senate, and 13 states in the United States have already taken measures to ban TikTok-GIGAZINE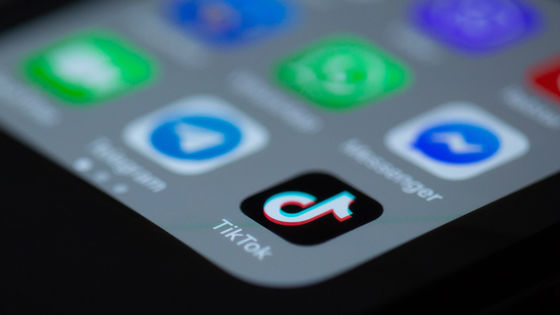 The 2023 Comprehensive Expenditure Bill announced on December 19 included provisions based on Senator Hawley's `` TikTok Prohibition Law ''. If the appropriations bill is passed, employees of federal agencies may not install or use 'TikTok and any successor applications or services developed or provided by ByteDance or any entity owned by ByteDance' on government hardware. You won't be able to.
The bill calls for the General Services Office and the Office of Management and Budget to develop guidelines for removing TikTok from government-owned devices by mid-February. In addition, there are cases where the use of TikTok is permitted as an exception when used for some law enforcement agencies, national security agencies, security research, etc.
``People accept the fact that China is a hostile power,'' said James Lewis, senior vice president at the
Institute for Strategic and International Studies
in the United States. China has already banned the use of some apps developed by American companies such as Facebook and Twitter, pointing out that TikTok is involved in this battle whether guilty or not.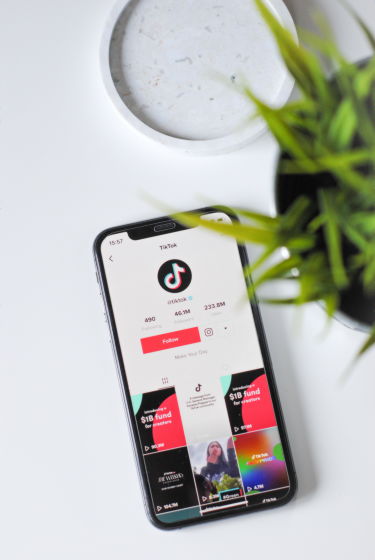 ByteDance has long discussed national security concerns with the Committee on Foreign Investment in the United States (CFIUS) , an interagency committee of the United States government. TikTok cut ByteDance's decision-making from its U.S. operations, gave U.S. authorities veto power over board and CEO appointments, and hired U.S. staff, according to four sources who spoke to the Washington Post on condition of anonymity. He said that he has made significant concessions, such as allowing the US authorities to set standards.

In addition, TikTok spent more than $ 1.5 billion (about 200 billion yen) to rebuild the internal system called 'Project Texas' to prevent access to US user data by Chinese authorities and employees of ByteDance headquarters. seems to be spending However, although ByteDance proposed these plans to CFIUS in August 2022, it is reported that approval from the authorities has not been obtained even at the time of writing the article.

Brooke Oberwetter, a spokesperson for TikTok, said the provision prohibiting the use of TikTok on government-issued devices does not help protect national security interests. 'We are disappointed that Congress has moved to ban TikTok on government devices rather than urging the administration to conclude on its review of national security matters.' 'The agreements within meaningfully address security concerns raised at the federal and state levels. These plans were developed under the oversight of America's highest level of national security agencies.' said.

While Lewis acknowledged that China's increasing cyber activity over the past two decades was legitimate to be a concern, he noted that ``banning TikTok on government devices'' is a security state of affairs. It shows the view that it will not have the effect of significantly changing the

・Continued
Appropriation bill including clause ``TikTok ban on government smartphones'' passed by US Congress-GIGAZINE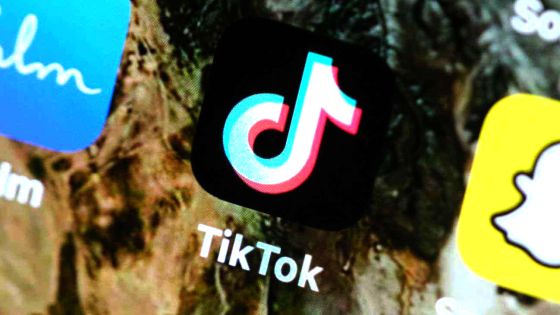 by Focal Foto