About 20 employees who criticized Elon Musk on internal Slack were fired because ``recent behavior violates company policy''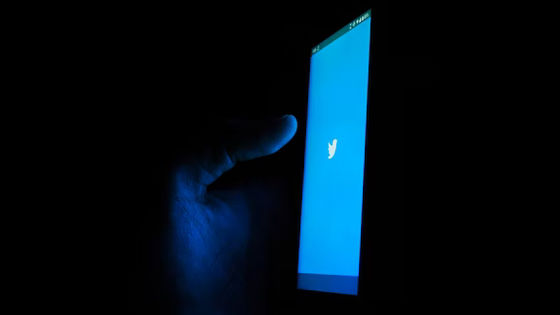 Under CEO Elon Musk, about 20 employees who criticized CEO Mask on Twitter, which is undergoing a large-scale personnel reduction , were dismissed as ``violating company policy'' on Slack, which is used internally. I understand.


Scoop: another ~10 Twitter employees who made sassy or critical remarks about Twitter's current leadership on a Twitter internal Slack channel have been terminated overnight.

Several were respected sw engineers. One person was told they are let go 'for recent behavior'.

— Gergely Orosz (@GergelyOrosz) November 15, 2022
NEW: Employees who have criticized Elon Musk in Twitter's Slack channels were fired overnight over email.

"We regret to inform you that your employment is terminated immediately," they're being told over email.

— Casey Newton (@CaseyNewton) November 15, 2022



According to an image published by Nick Morgan (@skilldrick), who claims to be a backend engineer at Twitter, from the address 'Twitter HR', 'We regret to terminate your employment immediately. Your You can see that the message 'Your recent actions are against company policy' has arrived.


???? pic.twitter.com/0HkKC0cA6K

— Nick Morgan (parody) (@skilldrick) November 15, 2022


Mr. Takeshi, who has been working for 12 years, also reported that he was dismissed. 'I never thought I'd be here this long, and I never thought I'd be so relieved to be away,' he tweeted.

After 12 amazing years and 3 weeks of chaos, I'm officially fired by Twitter.

Never expected I would have stayed this long, and never expected I would be this relieved to be gone.

I have a lot of stories to tell. But to my fellow (ex-)tweeps- #LoveWhereYouWorked ???? pic.twitter.com/lVWbqpcSXO

— Yao Yue Takeshi (@thinkingfish) November 15, 2022


Mike Cvet , technical leader of the infrastructure department and described as Twitter's highest-level engineer, said that the team responsible for delivering more than 10 million tweets a day would be reduced to about two people.

It's hard for people on the outside to appreciate how nonsensical this selective "policy" enforcement is. The team responsible for the serving of 10MM+ tweets / second for internal and user-facing use cases is down to like 2 people. Good luck shipping basically… anything? https://t.co/mQoHvrM0dx

— Mike Cvet (@mikecvet) November 15, 2022


In response to the tweet reporting this matter, Mr. Mask replied, 'I apologize for dismissing these geniuses. Their immeasurable talent will surely be of great help elsewhere.'

I would like to apologize for firing these geniuses.

— Elon Musk (@elonmusk) November 15, 2022


According to Casey Newton of the news site Platformer , Twitter has long had an internal culture of outright dissent, and Musk's appointment as CEO doesn't mean that internal norms have changed. Therefore, this dismissal was sudden.

It's important to note that Twitter has long cultivated a culture of internal dissent: "Communicate fearlessly to build trust."

No internal codes of conduct have changed since Elon took over.

— Casey Newton (@CaseyNewton) November 15, 2022


Mr. Musk recently dismissed an employee who pointed out that his `` Twitter app is slow '' was a mistake . Regarding these moves, Tommy Vietre, a spokesman for the Obama administration, said, ``It's interesting that someone like Elon Musk, who claims to protect free speech, is actually as sensitive as a snowflake. " points out.

Funny how guys who claim to be brave defenders of free speech like @elonmusk are actually delicate little snowflakes https://t.co/bp7pzWxCbM

— Tommy Vietor (@TVietor08) November 15, 2022
in Note, Posted by logc_nt