Report that Apple's 'search' function will not search even if the police inform the police of the stolen MacBook's location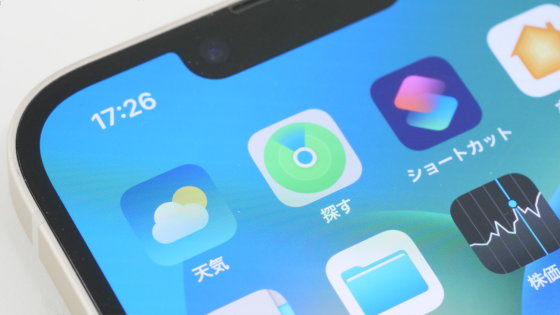 Apple offers a feature called '
Find My
' that allows you to locate devices signed in with the same Apple ID, even if your device is lost or stolen. You can check whether However, a man living in
Sudbury
, Ontario, Canada, reported that when he searched for the missing MacBook, he found it in a neighbor's house, but he did not take the search even after informing the police. .
Sudbury, Ont., man says he knows where his stolen laptop is, but police won't retrieve it | CBC News
https://www.cbc.ca/news/canada/sudbury/sudbury-bill-mcelree-stolen-laptop-1.6647876
Sudbury wedding planner Bill McElree found his MacBook Pro missing. When McElree searched for the current location of the disappeared MacBook Pro using the 'search' function, he surprisingly found that the MacBook Pro was in the next house.
Believing it had been stolen by a neighbor, McElree immediately contacted the police and filed an online report as instructed. McElree knocked on his neighbor's house and asked him to return the MacBook Pro until the police arrived, but the neighbor denied having the MacBook Pro and threatened to call the police instead. is.
When the police came, McElree used the 'search' function to tell him that the neighbor had a MacBook Pro, but the police's reaction was subtle. McElree said, 'I showed a screenshot ... but they didn't seem to understand what it was.' Below is a screenshot of the Find My feature shared by McElree.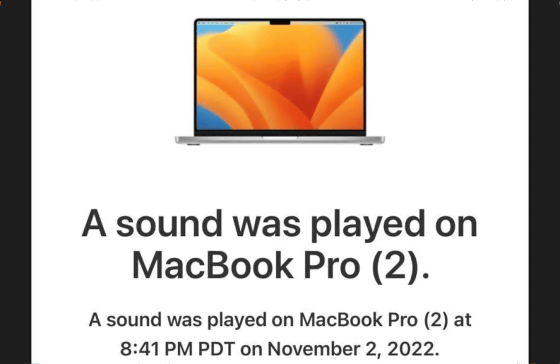 After returning to the patrol car and talking to his boss, police asked McElree to find out how the Find My app works, but his boss said, 'There's a good chance you won't be able to get a search warrant for your neighbor's house.' It seems that he was told that he was told. McElree says, ``This is the purpose of'searching'.It was literally designed for events like what happened this time,'' claiming that he feels confused and frustrated.

Mr. McElree responded that he did not get a warrant even though he showed the police that he had a MacBook Pro next door using the Find Me function, saying, ``This is just weird and surreal. , it was just a picture of him holding the MacBook as he opened the door (which he didn't do, of course), but the Find My feature would have been the next level of evidence. I don't know what else I could have passed on.'

Canada's
CBC News
, which reported this case, also interviewed McElree's neighbor. The neighbor, who requested anonymity, denied that he stole McElree's MacBook Pro and claims that he believes the Find My app is malfunctioning. A neighbor said he had read comments online that the Find My app was malfunctioning.
The Sudbury Police refused to interview CBC News, but responded that they accepted McElree's claim and are considering it.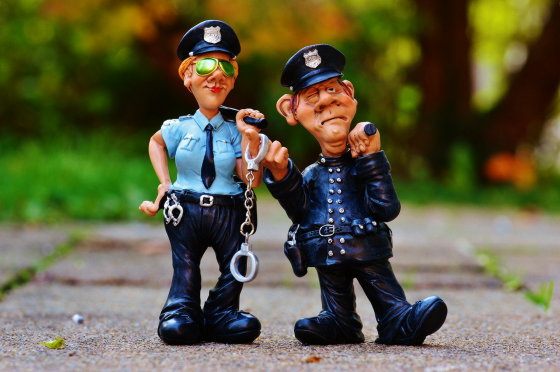 Gerald Chan, an attorney familiar with search warrants and digital evidence, said he didn't know the background to the case, but said he was 'a little confused as to why the police think they can't get a search warrant in this situation. " commented.

Chan said police needed 'reasonable grounds' to believe that a crime had been committed and that the evidence was there to obtain a warrant, but that this was beyond reasonable doubt and 'was a criminal offence.' He pointed out that it does not mean 'proof'. If the app or testimony presented as evidence is unreliable, a warrant may not be obtained, but in this case, it is based on devices and apps made by a large company called Apple. "Find me is a pretty solid app on a well-established device," Chan said. I don't know what happened,' he said.

According to McElree, a few days after visiting the neighbor's house for the first time, the power of the MacBook Pro was turned on again, and it was confirmed that there was still a MacBook Pro on the premises of the neighbor's house. However, the conflict with my neighbor is escalating and I feel very little hope of reversing it.

McElree claims that the replacement cost of about $ 3000 (about 420,000 yen) will be a big pain because he uses the MacBook Pro for work. 'Of course I'm very uncomfortable with my neighbors, and I'm not going to be friends with them.' 'We seem to be losing a sense of community more and more. , we used to take care of our neighbors.'