A sheriff who tried to illegally purchase a Pokemon card was arrested and lost his job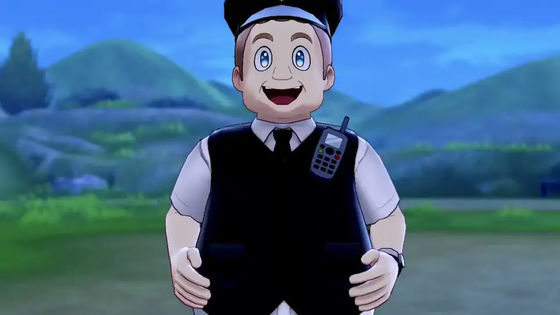 Sheriff William C. Knight of Johnson County, Kansas, USA, has had her sheriff's license confiscated by the Kansas Sheriff's Office for attempting to illegally purchase Pokemon cards.

BEFORE THE KANSAS COMMISSION ON PEACE OFFICERS' STANDARDS AND TRAINING
(PDF file)
https://www.kscpost.org/orders/2022/wknight.pdf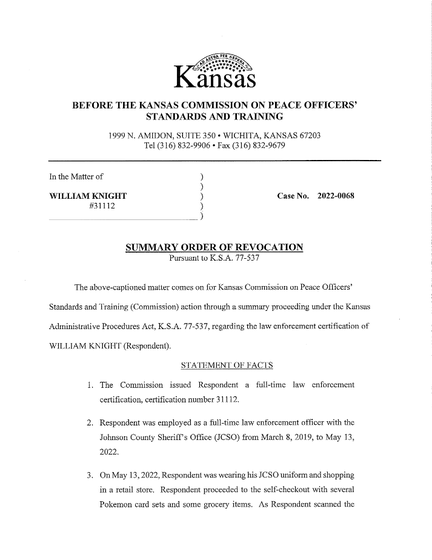 Kansas deputy enters diversion in Pokémon card theft case | The Kansas City Star
https://www.kansascity.com/news/local/crime/article268520067.html
Cop 'Discharged' For Trying To Scam Store Out Of $400 Worth Of Pokémon Cards
https://kotaku.com/pokemon-cards-scam-police-cop-caught-kansas-card-box-1849778286
According to
KS CPOST
, which is responsible for standard setting and training of sheriffs in Kansas, Mr. Knight worked at the Johnson County Sheriff's Office from March 2019 to May 2022.
According to KS CPOST records, Mr. Knight visited a retail store on May 13, 2022 while wearing a sheriff's uniform and headed to the self-checkout with multiple bags of Pokemon cards and groceries. When a suspicious security guard approached, Mr. Knight said, ``I have to go because there is a phone call,'' and tried to leave the place. After that, when the house was searched, it was discovered that the Pokemon card was illegally purchased at a lower price using the barcode of a product cheaper than the Pokemon card.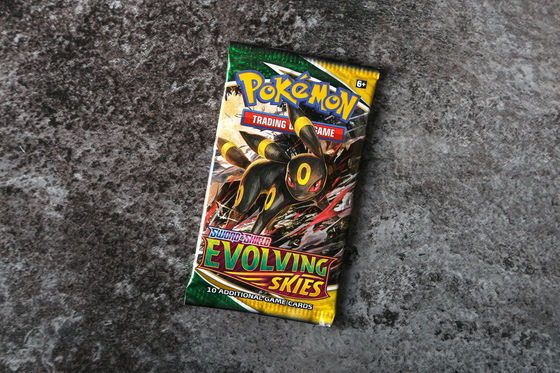 Mr. Knight will be charged with the fraudulent purchase of the Pokemon cards, but in August he has accepted a
conversion program
, a form of pretrial sentencing that allows him to avoid conviction and enter a rehabilitation program. 'Unfortunately, in the midst of severe stress and anxiety, Mr. Knight has demonstrated a lack of judgment and this time,' defense attorney Kevin Delett said, emphasizing that Mr. Knight is an Iraq War veteran. After being discharged from the
U.S. Joint Chiefs
of Staff, Mr. Knight remained in paid employment, supported his family, and sought to make amends to victims, communities, and families through conversion programs. I will."
Sergeant Jesse Valdez, the sheriff's office where Mr. Knight worked, said Mr. Knight had left his job as of May 16, 2022, but declined to comment on further details. increase. In the United States, if you have a misdemeanor or felony conviction, you are not eligible to become a police officer. And since accepting the conversion program is considered convicted in Kansas, Mr. Knight will not be able to work as a sheriff.
In addition to this, KS CPOST deprived Mr. Knight of his qualification as a sheriff in October, saying that Mr. Knight `` lacks integrity and personal qualities as a sheriff. This also prevents Mr. Knight from reinstatement at another sheriff's office in Kansas.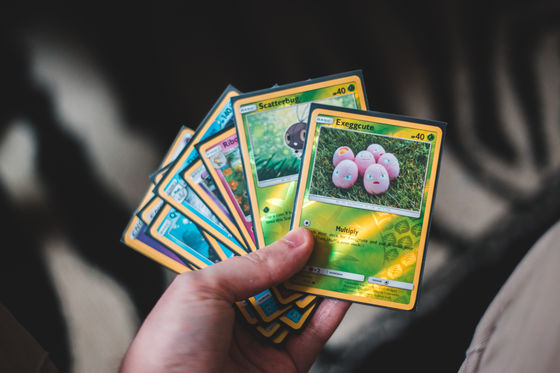 in Game, Posted by logu_ii