[Free manga] Himitsu no Miyazono Episode 4 (Part 1) 'Kanon and Momoka' & Start reading now! I looked back at the point of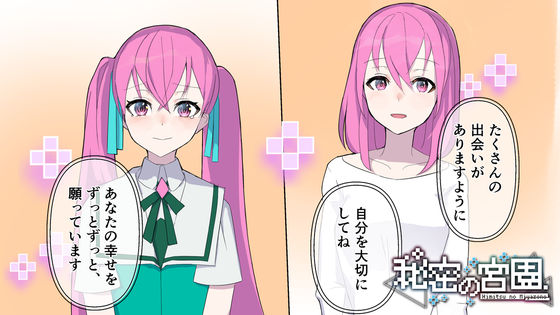 ◆Synopsis
◆ Latest story from here
◆What is the secret revealed in episode 4? Points to see in 'The Secret Palace'
◆ Other free manga & comics information

◆ Synopsis
One day, Kanon Miyazono, who has a constitution that makes it hard to make friends, meets Norio Miyazono, a girl with the same surname as himself.
Rinne, who calls herself an android, messed up Kanon's daily life and suddenly stopped moving. Her deceased mother appears in front of the bewildered Kanon.
A flower garden interwoven with lilies and SF (science fiction) of girl and girl, love and destiny. There are still many secrets hidden behind it.

In Episode 4, various 'mysteries' that have been studded so far will be revealed. If you haven't seen the work yet, or if you forgot what kind of story it is, please check it from the first episode . Also, in the second half of this page, I tried to extract a suspicious depiction as ' the point I want you to see in the secret palace ', so if you want to look back quickly, please read the latest story after looking here .

Read Episode 1 'Loneliness, Beautiful Girls, and Androids'




Read Episode 2 'Attack and Invasion of Androids'




Read Episode 3 'Secret of Kanon and Rinne'




Click the image below for the latest story. Please send your impressions and comments to #SecretMiyazono !

Secret Palace Episode 4 (Part 1)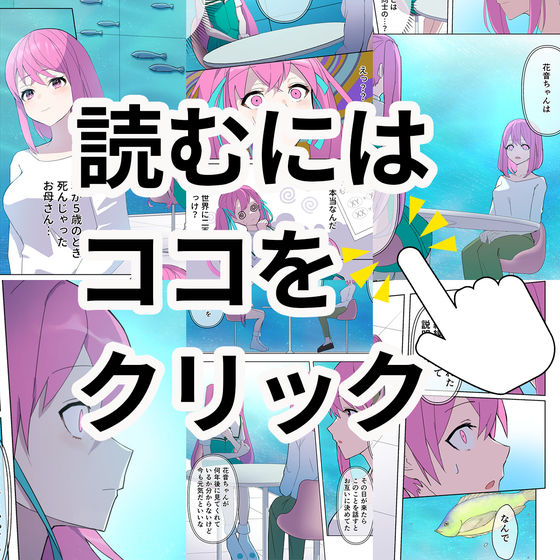 Opinions and impressions about manga, pointing out typos, etc. are also waiting for you in the form that does not require login!

◆ 'Secret Palace' Original / Drawing Profile
Original name: Sukoyaka
https://twitter.com/_sukoyaka_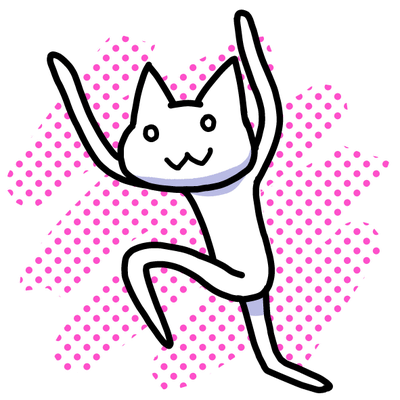 ◆What is the secret revealed in episode 4? Points to see in 'The Secret Palace'
From Episode 4 to Episode 5, the information that is the basis of the work will be revealed more and more. For those who say 'I don't know the work yet but want to enjoy it with the shortest route!', and for those who say 'I was following the serialization but forgot!'

One day, Kanon and Rion had a sudden encounter, 'falling from a tree and leaning against it.'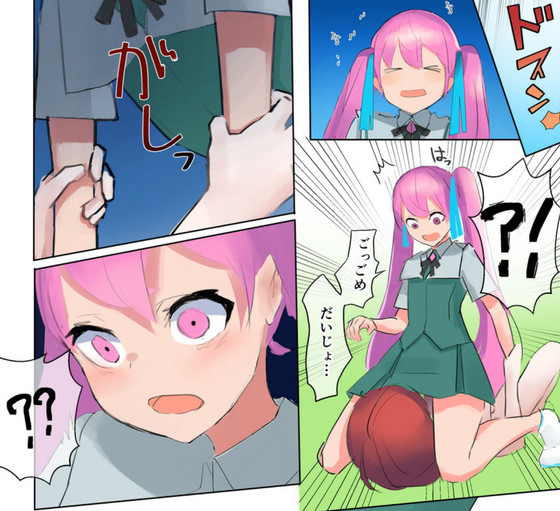 However, Rinne suddenly proposes to Kanon. At the same time, he makes a shocking confession, 'I'm an android, so I want you to become an android and spend time with me.' Confused, Kanon runs away, but Rinne attacks Kanon's daily life. Between episodes 1 and 2 where such a slapstick drama unfolds, I found a scene that caught my attention.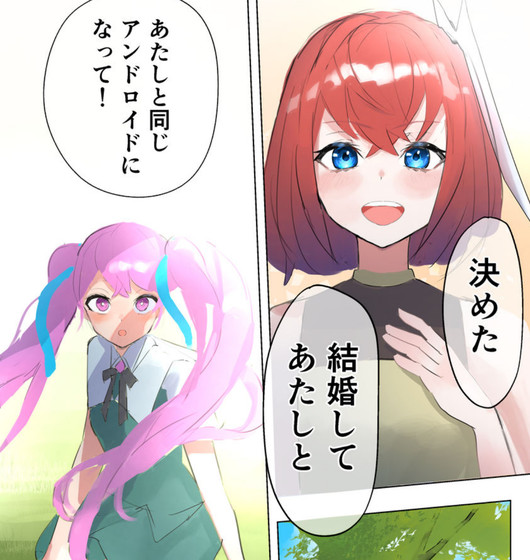 First, right after Kanon and Rinne meet, the 'government' who manages the android Rinne has a strange conversation with Rinne. Kanon and Rinne meet for the first time, but Rinne knew about Kanon, or had heard of it somewhere.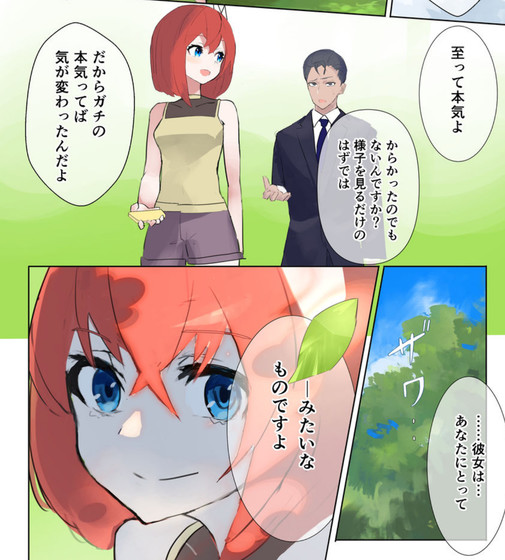 Also pay attention to the conversation between Rinne and her classmates in episode 2, when Rinne transferred to Kanon's school. Rinne's line, 'I met you in person for the first time yesterday,' seems to have some implications. Also, my classmates talk about their impressions of Kanon, such as 'When you get close to Kanon, he disappears' and 'If you become friends with Kanon, someone will watch you and you will have a nervous breakdown.'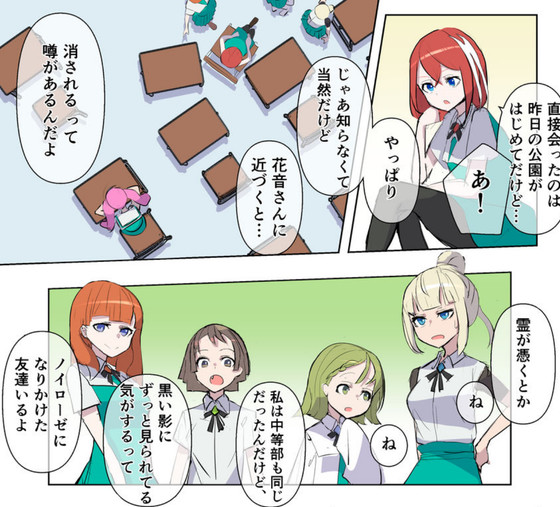 Rinne invades not only Kanon's school, but also the student dormitory where Kanon lives. Episode 3 begins with a happy scene of Rinne, who can only be seen by humans, taking a bath together and sleeping in a futon.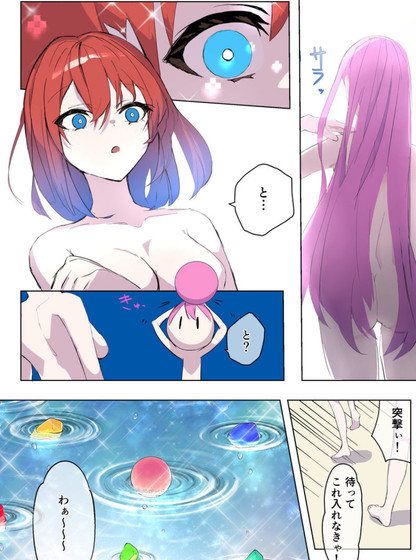 However, such fun is short-lived, and Rinne stops moving as if sleeping in a futon. From episode 4, the mystery of why Rinne stopped moving and who is 'Momohana' who muttered just before Rinne stopped will be revealed.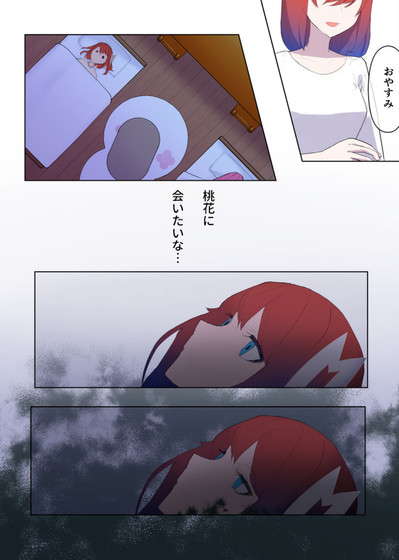 Kanon arrives at the 'government' research facility with the stopped Rinne. There, for some reason, Kanon is revealed not about Rinne, but about Kanon.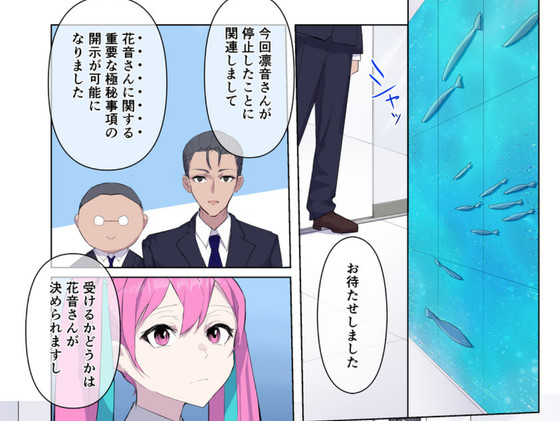 The video message, passed on as a 'top secret', was from Kanon's mother, who passed away several years ago. Why is Kanon's mother's message passed from the 'government', and what is the truth about Kanon's birth that was rumored at school?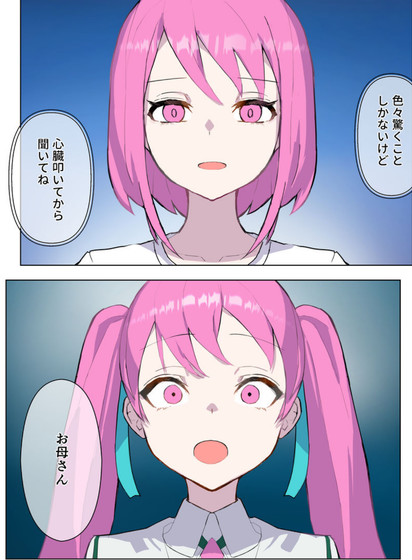 And in the second part of the fourth episode, which is scheduled to be released soon, Kanon, who knows the truth, goes to see Rinne again, and witnesses Rinne's appearance as an android, which was human-like to the end. Furthermore, in episode 5, Rinne's secret that Kanon heard is revealed. Please check out the first part of Episode 4 and look forward to it.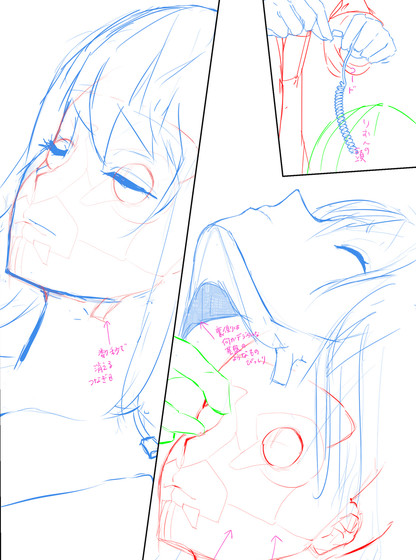 Please check out the 'Secret Palace' that will be moving further in the future!

In addition to delivering the full making-of version, GSC allows you to read the manga ahead of time, check behind-the-scenes data and production materials that can only be seen there, so if you are interested or would like to support If you can,
please
access from here.



◆ Recommended manga
Vampire x Maid x Garlic gourmet new series 'My husband smells like garlic!' You can read it for free from the following.

[Free manga] My husband smells like garlic! Episode 1 'Hokuhoku garlic for vampires' - GIGAZINE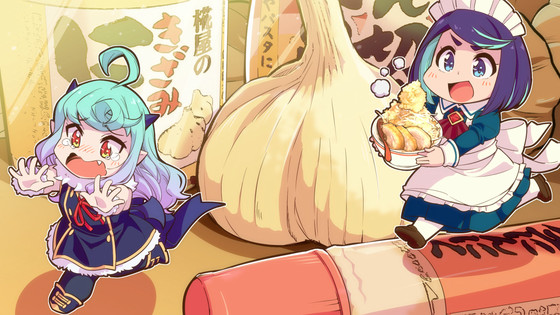 Check out the funny and cute relationship between a young lady and her childhood friend ' Asahime-san, who wants to be bullied anyway ' comics below! There is also a drawing!




Check out
the 'Ameame Fure Fure Usoyande
' comic, which depicts a girl who loves rain and a boy who is cursed by rain for two weeks!



'Secret Palace' is a series of entries from the GIGAZINE Manga Award 'Original Name Category'. We are always looking for original scripts, drawings, and of course manga works, so if you are interested, please refer to the link below for details and apply. Thank you for your continued support.

``GIGAZINE Manga Award'' Recruitment started in October 2022 & Summary of manga update schedule and new series information-GIGAZINE