Elon Musk, who completed the acquisition of Twitter, became CEO, more than 50 engineers gathered from Tesla join Twitter's code review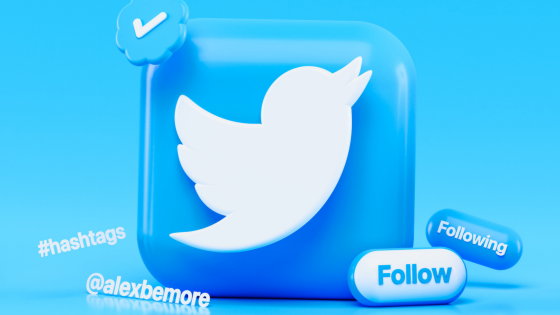 Earon Musk, who
completed the acquisition of Twitter
in October 2022, will be appointed as Twitter's new CEO. In addition, Mr. Mask is reported to have selected software engineers such as Tesla, an electric car maker where he is the CEO, to engage in code reviews on Twitter.
Elon Musk has pulled more than 50 Tesla employees into Twitter
https://www.cnbc.com/2022/10/31/elon-musk-has-pulled-more-than-50-tesla-engineers-into-twitter.html
Elon Musk, who runs four other companies, will now be Twitter CEO | Reuters
https://www.reuters.com/technology/elon-musk-says-he-will-be-twitter-ceo-2022-10-31/
Updates from Elon Musk's second day as Twitter owner - Silicon Valley Business Journal
https://www.bizjournals.com/sanjose/news/2022/10/31/elon-musks-takeover-of-twitter.html?page=all
Musk announced on October 31 that he will serve as CEO of Twitter in a document submitted to the U.S. Securities and Exchange Commission. In addition, the nine-member board of directors was dissolved, leaving Musk as the sole director. The overseas media Silicon Valley Business Journal said, 'This was an expected step with the delisting of the stock.'
Before it was reported that Mr. Mask would become CEO of Twitter,
his Twitter account
profile was 'Chief Twit'.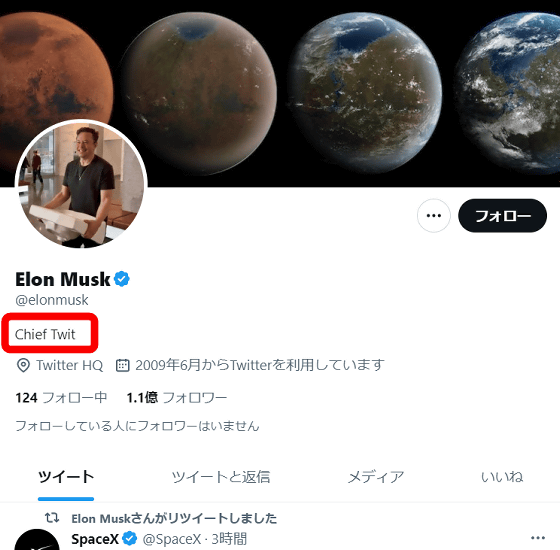 According to internal documents viewed by overseas media CNBC, Mr. Musk has more than 50 people from Tesla, where he is CEO, two from the boring company, a tunnel drilling company, and one from Neuralink , a brain-machine interface development company. selected employees and gave them permission to work on Twitter.

Among Tesla's employees who took to Twitter this time are Software Development Director Ashok Elluswamy, Autopilot and Tesla Bot Engineering Director Milan Kovac, Senior Director of Software Engineering Maha Virduhagiri, and Technical Program Manager. Senior staff member Pete Scheutzow and Jake Nocon, senior manager of security intelligence. CNBC said, ``Mr. Mask relies on his aides and loyal subordinates to determine what to cut off on Twitter.''

While Mr. Mask emphasizes freedom of speech, he is showing a stance of moderating to some extent, saying, ``Do not make Twitter a hell picture of free participation.'' The hired employees are under pressure from Musk to learn about Twitter's content moderation and data privacy requirements as quickly as possible, allowing them to redesign the platform, Twitter employees said. testifies.

Mr. Mask dismisses Twitter's CEO and CFO, ``Do not make Twitter a hell picture of free participation'' and set restrictions on speech-GIGAZINE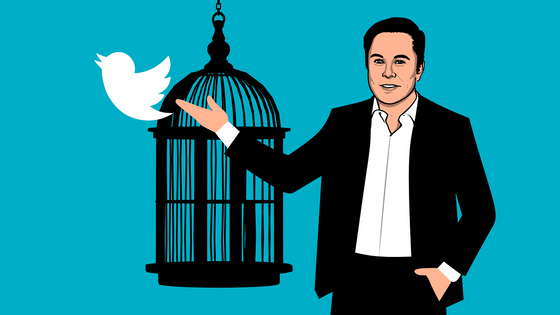 Also, a Twitter employee told CNBC that Tesla employees engaged in Twitter tasks have skills in software and hardware such as self-driving cars, and building and maintaining social networks. It is said that there is no overlap with. For example, most of Tesla's engineers have no experience designing and operating a widely accessible search engine and platform like Twitter. Also, Tesla prefers Python as a scripting language, but Twitter seems to have the difference that Scala is widely used.

Mr. Musk plans to fire many employees with the acquisition of Twitter. Previously enrolled Twitter employees are asked to show all kinds of technical documents, show the importance of the work their teams have done, and prove their value within the company. On the other hand, Twitter's employees do not have a specific personnel reduction plan or long-term strategy explained, and it seems that fear and distrust are widespread among employees. Several employees told CNBC that many had stopped communicating in internal systems, and some Slack channels were mostly silent.

It is reported that the first layoff round targets 25% of employees.

Elon Musk plans Twitter layoffs with new team - The Washington Post
https://www.washingtonpost.com/technology/2022/10/31/elon-musk-twitter-layoffs/

One of Musk's key projects is the redesign of Twitter Blue , a paid subscription service, and verification system. Mr. Musk hopes to finish this work in the first week of November, and Twitter managers have imposed a strict ``12 hours a week, 7 days a week'' for some employees to meet this deadline. CNBC reports that he was instructed to work shifts. This instruction was said to have been made without discussion of points such as overtime pay, compensatory days off, and employment security.

In addition, Mr. Mask is conducting a questionnaire on whether to revive the 6-second video application 'Vine' that once existed on Twitter, and is considering incorporating an authenticated badge into a paid service of $ 20 per month (about 3000 yen). It is reported that

Elon Mask conducts a questionnaire on Twitter to revive the 6-second video application 'Vine' - GIGAZINE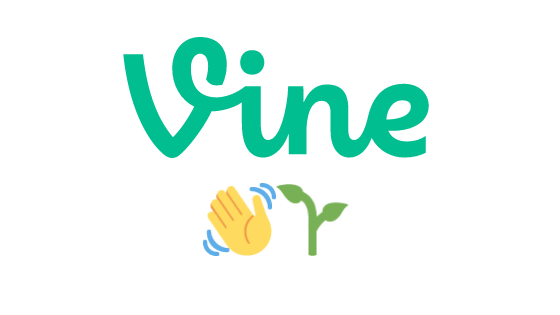 It is reported that Twitter is considering asking for 3000 yen per month to maintain the official mark-GIGAZINE