Messages exchanged with Twitter former CEOs before and after Earon Mask's Twitter acquisition proposal will be released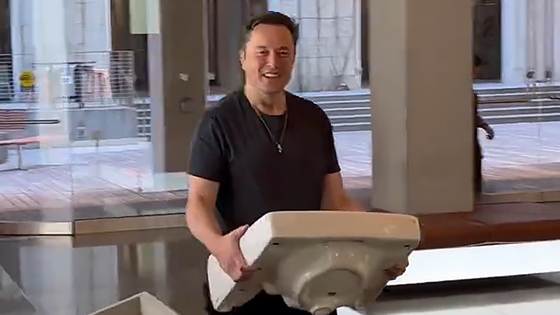 After Elon Musk announced Twitter's acquisition plan on April 14, 2022, the acquisition was completed on October 28, 2022 after remarks on the cancellation of the acquisition plan and litigation issues . Meanwhile, the messages Mr. Mask exchanged with Mr. Parag Agrawal and Mr. Jack Dorsey before and after the announcement of the acquisition plan were released by Internal Tech Emails , which publishes several technology-related internal emails.


Elon Musk texts Parag Agrawal

April 7, 2022 pic.twitter.com/24Nz3aRmR8

— Internal Tech Emails (@TechEmails) October 28, 2022


Below is the message Mr. Mask exchanged with Mr. Agrawal on April 7, 2022 before the announcement of the Twitter acquisition plan.

Earon Mask (hereinafter mask):
I have a ton of ideas, if I'm getting too involved please let me know. I just want Twitter to be awesome.

Mr. Parag Agrawal (hereinafter Agrawal):
I would love to hear all ideas. And I'm going to tell you why I can't work on it or not. And at this stage, I can spend a lot of time talking to you. Then (Musk) talks to Twitter's engineering and product teams to get both sides of the story.

mask:
I would like to know the technical details about Twitter's code. Knowing the technical details allows me to correct the stupidity of my proposal. I've written very stable software for 20 years.

Agrawal:
I've been involved in code writing for a long time as a CTO (Chief Technology Officer). Because of this, I am able to answer a large number of your questions.

mask:
I'm better at talking to engineers who can do hardcore programming than talking to MBA's and managers. ????????

Agrawal:
In our next dialogue, please treat me as an engineer, not a CEO. Depending on the content of the dialogue, you can select the engineer to introduce to you.

mask:
To be honest, I hate managing staff. I believe that no one should be someone's boss. On the one hand, I like to help solve technical and product design problems.

As mentioned above, Mr. Musk had asked Mr. Agrawal about Twitter's system before announcing the acquisition plan. After that, on April 9, 2022, two days after the conversation, Mr. Agrawal sent a message of protest against Mr. Mask posting a negative tweet about Twitter.

Parag Agrawal texts Elon Musk

April 9, 2022 pic.twitter.com/40bP9RDCSA

— Internal Tech Emails (@TechEmails) September 29, 2022


Agrawal:
You are free to post tweets such as 'Is Twitter dead?' But it's my responsibility to tell you if I'm useless to Twitter. In our next conversation, we will share how (Mr. Musk's post) is undermining our enthusiasm for our work. We hope that people get to know you and understand why you believe in Twitter to improve your credibility. Not now.

mask:
what did you do this week I am not on the board of directors. This is a waste of time. I propose to take Twitter private.

And the message exchanged by Mr. Mask and Mr. Jack Dorsey on April 26, 2022 after the acquisition plan was announced is as follows.

Jack Dorsey texts Elon Musk

April 26, 2022 pic.twitter.com/E94fo4sAGA

— Internal Tech Emails (@TechEmails) October 28, 2022


Mr. Jack Dorsey (hereinafter, Dorsey):
I want to make sure that Parag is working as far as possible to achieve the goals you set out. He is very good at getting things done when given a direction. Would you like to discuss the next steps with him? Then he can move quickly and clearly.

mask:
Good.

Dorsey:
great. When is it convenient for you? Also, if you need any help let me know anytime. I just want this to be great.

mask:
How about Central at 7pm? Your help is greatly appreciated. i agree with everything you said.

Dorsey:
great! Let's prepare. I will do anything to keep this from failing. This is a matter of great importance to mankind.

mask:
Definitely yes.

According to Internal Tech Emails, the above message was provided by Mr. Musk.

[This document is from Twitter v. Elon Musk (2022).]

— Internal Tech Emails (@TechEmails) October 28, 2022


On October 28, 2022, Mr. Mask dismissed CEO Parag Agrawal and CFO Ned Segal (Chief Financial Officer). In addition, Mr. Mask said, 'Don't become a free-spirited hell picture,' showing a posture to set restrictions on speech, and Twitter's future movements are attracting attention.

Mr. Mask dismisses Twitter's CEO and CFO, ``Do not make Twitter a hell picture of free participation'' and set restrictions on speech-GIGAZINE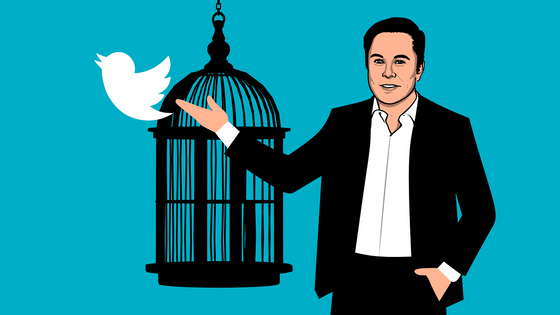 in Note, Posted by log1o_hf