It turns out that HDD's largest 'Seagate' plans to dismiss about 3000 people, and it is also clear that it sold products to Huawei against the US embargo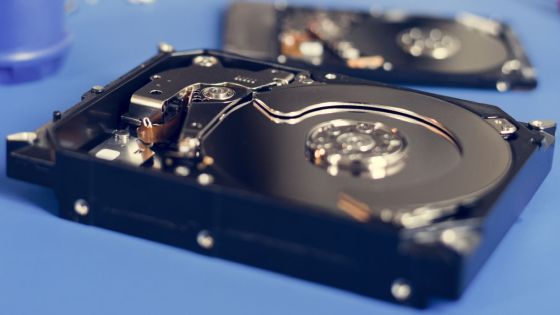 It became clear that Seagate, a major HDD maker, is considering dismissing about 3,000 people, which is 8% of the global workforce. It is also clear that Seagate sold products to Huawei in violation of the US `` export ban on Huawei ''.

Seagate - Seagate Technology Reports Fiscal First Quarter 2023 Financial Results

https://investors.seagate.com/news/news-details/2022/Seagate-Technology-Reports-Fiscal-First-Quarter-2023-Financial-Results/default.aspx
Current Report 8-K
https://sec.report/Document/0001137789-22-000118/
Seagate will cut 3,000 employees in latest sign of major PCs and cloud slowdown
https://www.cnbc.com/2022/10/26/seagate-will-cut-3000-employees-in-latest-sign-of-major-pc-and-cloud-slowdown.html
Seagate denies it illegally sold hard drives to Huawei • The Register
https://www.theregister.com/2022/10/26/seagate_layoffs_huawei/
On October 26, 2022, Seagate announced its financial results for the first quarter of 2023 (July 2022-September 2022), with net income of $ 29 million (about 4.24 billion yen). announced. Seagate's net profit for the same period last year was $ 526 million (about 76.9 billion yen), and the stock price fell more than 7% as net profit decreased by more than 90%.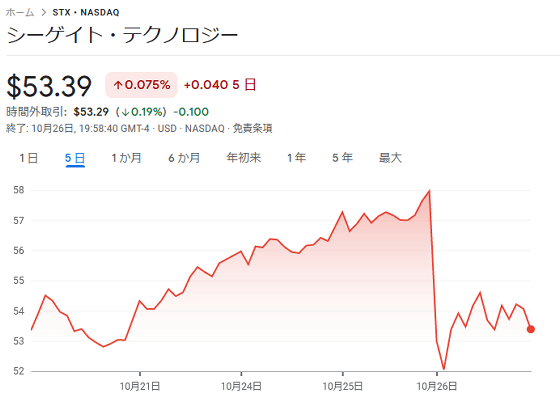 ``We are adjusting production to stabilize supply and pricing, and are implementing a global workforce reduction plan to sustainably reduce costs,'' Seagate CEO Dave Moseley said during the earnings call. announced a plan to restructure approximately 3,000 employees, 8% of the company's global workforce.

According to Seagate, restructuring of about 3,000 people can realize a cost reduction of 110 million dollars (about 16 billion yen) annually. In addition, the restructuring plan is scheduled to be completed by March 2023, and a total of $ 65 million (9.5 billion yen) will be paid to retirees.

On the same day as the announcement of the financial results, Seagate revealed that it has been pointed out by the Department of Commerce's Bureau of Industry and Security (BIS) about `` product sales to Huawei ''.

In the United States, the sale of products to Huawei is strictly restricted , and it is necessary to obtain a license issued by the US government when trading with Huawei. According to the announcement, Seagate received a letter from BIS stating that ``we did business with companies listed on the entity list (export prohibited company list) without permission''. Seagate claims that ``we have not performed any prohibited acts stipulated by BIS,'' but ``We cannot estimate losses or penalties at this time, but depending on the results of the review, there may be a significant impact on business performance, financial condition, cash flow, etc. It can have a big impact," he said.

If Seagate is found to be in violation of the US embargo, Seagate will be fined, whichever is higher, '300,000 dollars (about 44 million yen)' or 'twice the transaction amount' may face.


in Note, Posted by log1o_hf