Twitch prohibits streaming of gambling sites, is it due to a huge fraud case of 40 million yen scale?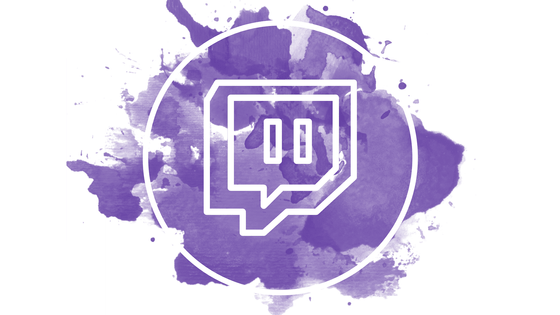 On September 20, 2022, live streaming distribution platform Twitch announced a policy to ban streaming of major gambling sites from October 18. Reportedly, this is due to concerns over harmful content spreading among young people, as well as cases of gambling-related fraud by streamers.

Twitch Bans Big Gambling Sites After Streamers Threaten Strike
https://kotaku.com/twitch-gambling-xqc-pokimane-stake-trainwreck-betting-1849560661

Pokimane, Twitch Streamers May Strike After $200k Gambling Scam
https://kotaku.com/twitch-gambling-scam-pokimane-mizkif-hasanabi-strike-1849554448

Twitch To Ban Crypto Gambling Livestreams From Video Platform - Bloomberg
https://www.bloomberg.com/news/articles/2022-09-20/twitch-bans-crypto-gambling-livestreams-from-the-video-platform

In a statement posted on social media, Twitch said, 'While we prohibit the sharing of links or referral codes to any gambling site, including slots, roulette and dice games, we have exploited these loopholes in our rules. We see people potentially putting our community at risk, so on October 18th we updated our policy to allow slots, roulette, or dice not licensed in jurisdictions that offer adequate consumer protection, such as the United States. We plan to ban streaming gambling sites, including games.' Stake.com, Rollbit.com, Duelbits.com, and Roobet.com have been named as target gambling sites, but it is said that there is a possibility of specifying more.

An update on gambling on Twitch.pic.twitter.com/lckNTY9Edo

—Twitch (@Twitch) September 20, 2022


According to TwitchTracker, which publishes Twitch statistical data, gambling distribution is always viewed by more than 50,000 people on Twitch, and it boasts a popularity close to the live play of the online game Fortnite Thing. Such streams show streamers gambling on slots, blackjack, and other games using cryptocurrencies such as Bitcoin and Ethereum. We are paying more than 1 million dollars (about 144 million yen) a month.'

There have also been incidents on Twitch where streamers who are addicted to gambling defraud viewers of money. A streamer named Abraham Mohammed, who goes by the screen name 'Sliker,' reportedly raised large sums of money from fans and other creators, claiming he was struggling with money due to his gambling addiction. . However, he released a confession video on September 17, in which he admitted that he had spent the money collected from fans in a shooting game called Counter-Strike: Global Offensive.

In Counter-Strike: Global Offensive, skins that change the appearance of weapons in the game are distributed by real money trade, and some rare skins can be valued at thousands of dollars (hundreds of thousands of yen). Therefore, it is said that these items are used as chips for betting games on external sites.

The amount of damage is estimated to be at least $ 200,000 (about 28 million yen), and Twitch streamers who offer relief for victims estimate that up to $ 300,000 (about 43 million yen) will be required.

WE ARE AWARE ABOUT THIS @Sliker SITUTATION AND THE VICTIMS WHO WE'RE SCAMMED OUT OF THEIR HARD-EARNED MONEY. HEARTBREAKING. ME AND @LudwigAhgren WILL BE TRYING OUR BEST TO GET MONEY BACK TO THOSE PEOPLE. THEM. THIS WILL TAKE TIME, ITS ~$300,000.????

— xQc (@xQc) September 18, 2022


In response to this incident, famous streamers such as Pokimane, Mizkif and Devin Nash have expressed their opposition to gambling one after another. A joint statement by 10 to 20 streamers with a large number of followers calling for a ban on gambling on Twitch and a boycott activity that did not stream on Twitch before and after Christmas were planned.

Twitch plans to publish details of the new rules and the full text of its policies in the near future as it prepares to ban gambling from October 18th.