YouTube is testing `` 5 consecutive ads that can not be skipped '', some of which are 11 consecutive cases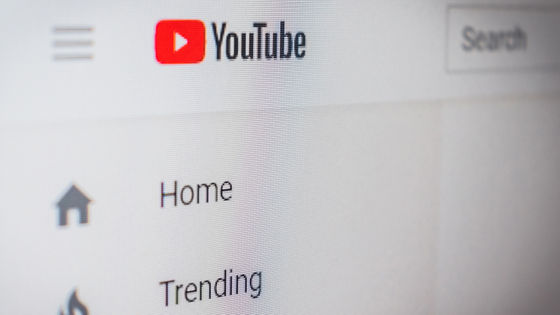 Reports have been posted on SNS one after another that five non-skippable ads on YouTube have been played in a row. YouTube described the ad as a short, 6-second, non-skippable bumper ad . From this, it is pointed out that in the future you may have to keep watching non-skippable ads for a total of 30 seconds.

YouTube is testing 5 (!) unskippable ads feature making millions of users angry! - Gizchina.com
https://www.gizchina.com/2022/09/13/youtube-is-testing-5-unskippable-ads-feature-making-millions-of-users-angry/

Twitter user The Ricked One tweeted on September 9, 2022 that he saw five long, non-skippable ads while watching YouTube, and posted a picture of the screen playing the ad.

youtube just gave me 5 long unskipable ads pic.twitter.com/FgUUrzZvoB

—The Ricked One (@LoganC01962550) September 8, 2022


Similar issues have been reported on the online forum Reddit.


Some images have ads playing 8 or 10 times.

It is reported by multiple users that YouTube is currently testing an ad format that shows 5 to 10 UNSKIPPABLE ADS before their video starts.pic.twitter.com/A1lBhj0Rfl

— Alvin (@sondesix) September 14, 2022


A further 11 cases were reported.

My buddy has had up to 11 unskippable… pic.twitter.com/xFoGQQHYgy

— Austin (@H720Gaming) September 13, 2022


According to tech news site Gizchina, which covered the issue, there have been cases in the past where users without YouTube Premium have been shown non-skippable ads, but the maximum number of ads is two. Ads can be skipped. However, since the beginning of September, there have been reports of five non-skippable ads being played.

YouTube's official Twitter account explained to the complaint that 'this non-skippable ad is a bumper ad' and asked for feedback.

hmm...this may happen with a certain type of ad format called bumper ads, since they're only up to 6 seconds long. if you'd like, you can send feedback directly from YouTube via the send feedback tool

—Team YouTube (@Team YouTube) September 7, 2022


From this point of view, Gizchina said, ``Unfortunately, you can't skip any of the ads, so you'll have to watch all 5 ads that you're not interested in. I checked my personal YouTube account, and there are still 2 ads. This means that not everyone is served 5 ads, which means the feature is being tested and presumably Google wants to see how users react. I am," he commented.