A bill that obliges smartphones to have ``5-year security updates'' and ``3-year OS updates'' is under consideration in the EU


The EU is actively formulating rules for smartphones, such as stipulating that the
charging connector of smartphones should be unified to USB type-C
and considering a bill requiring the long-term provision of repair parts
. In such an EU, it was reported that a bill that obliges smartphone manufacturers to have '5 years of security updates' and '3 years of OS updates' is under consideration.
Designing mobile phones and tablets to be sustainable – ecodesign
https://ec.europa.eu/info/law/better-regulation/have-your-say/initiatives/12797
EU proposes 5 years of security and 3 years of OS updates for all phones
https://www.androidauthority.com/eu-smartphone-updates-rules-3205112/
EU regulators want 5 years of smartphone parts, much better batteries | Ars Technica
https://arstechnica.com/gadgets/2022/09/eu-regulators-want-5-years-of-smartphone-parts-much-better-batteries/
For the purpose of reducing carbon dioxide emissions and reducing raw material procurement risks, the EU is promoting efforts to enable products such as smartphones to be used for a long period of time. In response, a rule was
adopted
that obliges batteries to be replaceable. Furthermore, in August 2022, a draft bill was released that obliges manufacturers to 'supply repair parts for 5 years from the start of device sales' and 'extend battery life'.
A bill to extend the battery life of smartphones and oblige them to provide repair parts for 5 years is under consideration in the EU - GIGAZINE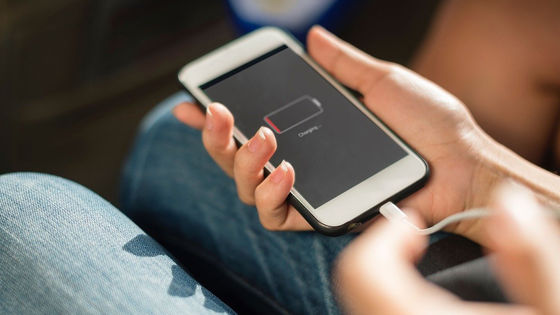 In order to use devices such as smartphones for a long time, not only the life of the hardware but also the support period of the software is important. Depending on the manufacturer, OS updates and security updates may be discontinued in a short period of time, so there are many cases where the security risk increases even if the hardware can be used without problems, making it unusable.
The draft published by the European Parliament in August 2022 includes items that require long-term support not only for hardware but also for software. " and "OS update for 3 years" will be obligatory. Also, in order to prevent the situation that ``updates will not be distributed forever'', it is also planned to be obliged to ``deliver to users within two months after OS and security updates are released''.
Google has
stated
that it will provide OS updates and security updates for 3 years up to the Pixel 5 series, but will provide security updates for 5 years for Pixel devices after Google Pixel 6. Also, Samsung's Galaxy series offers four years of security updates and three generations of OS
updates
.