Russia's largest taxi company is hacked and all vehicles gather in one place and become congested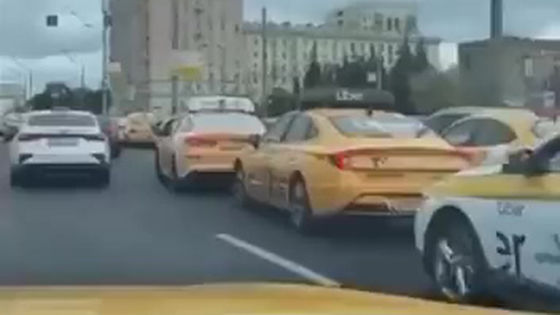 On September 1, 2022, Yandex Taxi, Russia's largest taxi company, was hacked, causing traffic jams in the streets of Moscow as a result of fake reservations directing all drivers to one location. reported.

Yandex Taxi zhakowana. Taksówki utworzyły korek - Geekweek w INTERIA.PL

https://geekweek.interia.pl/transport/news-czegos-takiego-jeszcze-w-moskwie-nie-widzieli-dziesiatki-tak,nId,6258500
Hackers atacam a maior empresa de táxis da Rússia e causam engarrafamento em Moscovo – Observador
https://observador.pt/2022/09/02/hackers-atacam-a-maior-empresa-de-taxis-da-russia-e-causam-engarrafamento-em-moscovo/
Hackers Created Large Traffic Jam In Moscow South Front
https://southfront.org/hackers-created-large-traffic-jam-in-moscow/
You can see the pattern of traffic congestion caused by taxis in Moscow from the following.
A Watch Dog-type hack in Moscow: multiple fake orders through Yandex Taxi caused a traffic jam on the Kutuzovsky Prospekt that reportedly lasted btw 40 minutes and 2 hours

Yandex confirmed this was caused by attackers attempting to disrupt the service https://t.co/B9XKTZbO33 pic.twitter.com/K3Hk6qaEZm

— Oleg Shakirov (@shakirov2036) September 1, 2022


The taxi traffic jam occurred on Kutuzovsky Prospekt in central Moscow and lasted from 40 minutes to two hours.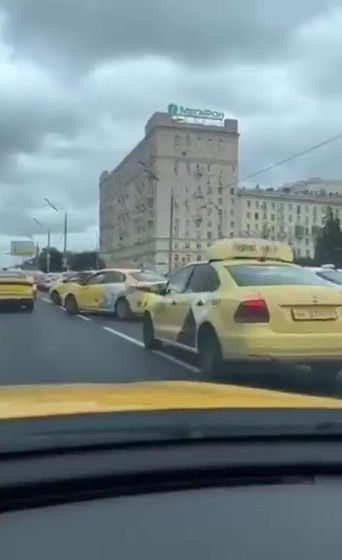 Looking at the door mirror, you can see the taxi vehicles lined up behind you.



The unusual sight of dozens of taxi vehicles gathering attracted a large number of onlookers. A passerby told the Russian daily newspaper Kommersant, 'I was surprised that there were so many taxi drivers. Normally, this area can be driven in five minutes. Taxis are heavily congested and three or four lanes are tightly packed. I did.'

According to Alexei Drozd, security officer of Russian security company SearchInform, it is unprecedented for such a hacking incident to occur in Moscow. In order to make a fake reservation that gathers taxis in one place, it is necessary to register with Yandex Taxi and create an account. It is believed that this was done by account hijacking.

Claims that taxi company accounts and mobile phones have been hacked and fake reservations have been made before, and that Western countries and the 'Kyiv regime', that is, the Ukrainian government, are involved in the background. is done. Yandex Taxi was also hit by a disability in June 2022, and many citizens of Moscow and St. Petersburg faced a situation where they could not call a taxi.

Yandex Taxi told media, 'Security services quickly thwarted attempts to artificially collect vehicles, but drivers were stuck in traffic for about 40 minutes because of fake reservations. Compensation issues related to the matter will be resolved in the near future.' He emphasized that improvements have been made to algorithms to detect and stop similar attacks to prevent a recurrence.