The new autumn taste 'Marone Cassis Frappuccino' that appeared from Starbucks is the gentle sweetness of fluffy chestnuts that supports the acidity of Cassis.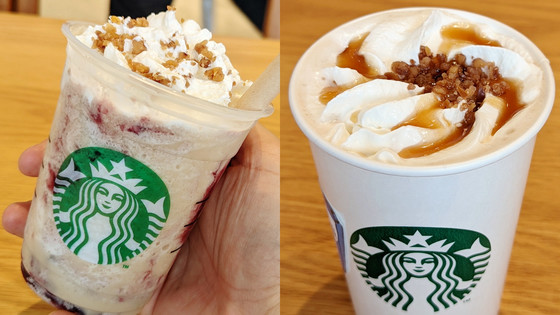 From Starbucks Coffee, a new autumn flavor `` Marone Cassis Frappuccino '' devised by four
coffee ambassadors
who convey the charm of coffee with the concept of `` Our Harvest Table '' appeared on Thursday, September 1, 2022. "Using chestnuts, an autumn tradition, you can enjoy the exquisite combination of mellow sweetness and fruity glamorous cassis." Also, I heard that a new latte appeared in each area, so I actually tried it.
[New product information] Marone Cassis Frappuccino® | Starbucks Coffee Japan
https://www.starbucks.co.jp/cafe/marrone/?nid=tbn_01_pc
I came to Starbucks coffee.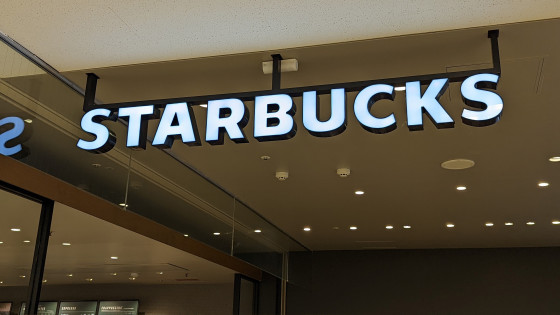 The appearance of Marone Cassis Frappuccino was appealing to the shop front pop.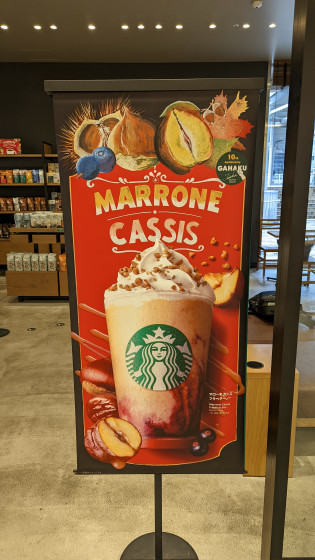 I ordered Marone Cassis Frappuccino (660 yen including tax).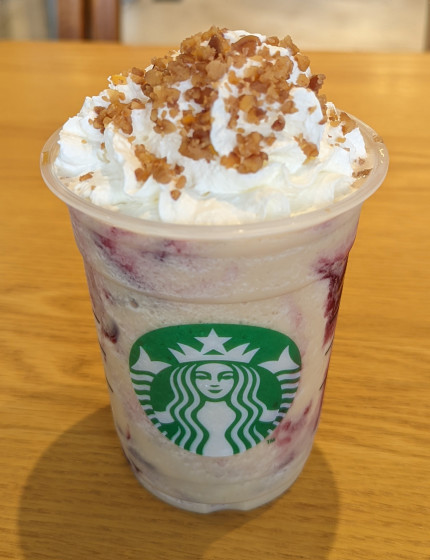 Roughly chopped chestnuts are topped from the top of the cream.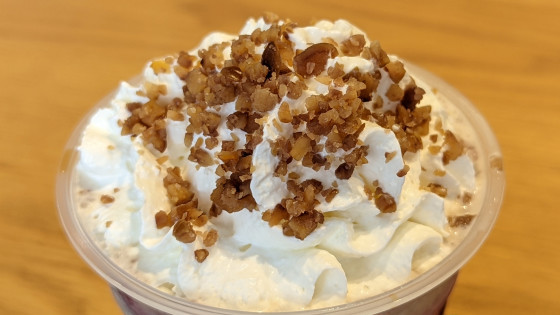 Looking at the lower Frappuccino part from the side, beige marron sauce and red cassis sauce were mixed to draw a marble pattern.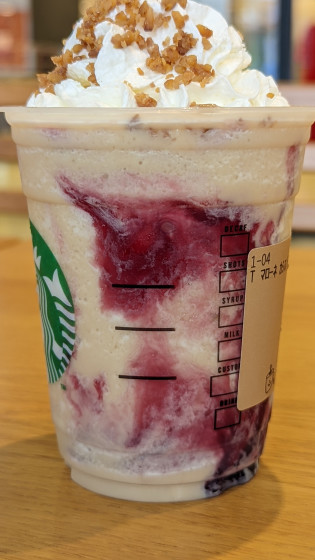 I was curious about the chestnut topping, so I ate it with cream. The texture is soft, and you can feel the gentle sweetness of chestnuts in the rich flavor of the cream.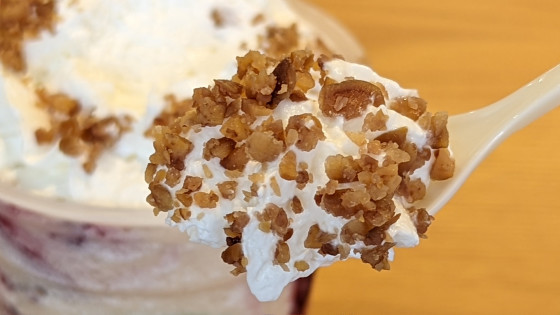 I stuck a straw and drank Marone Cassis Frappuccino. At first, you can feel the sweet and sourness of the cassis sauce, but at the same time the sourness disappears, the faint sweetness of the marron sauce and the scent of chestnuts rises. The sourness of cassis and the sweetness of marron go well together, and thanks to the sourness, the sweetness is not too persistent, making it quite easy to drink.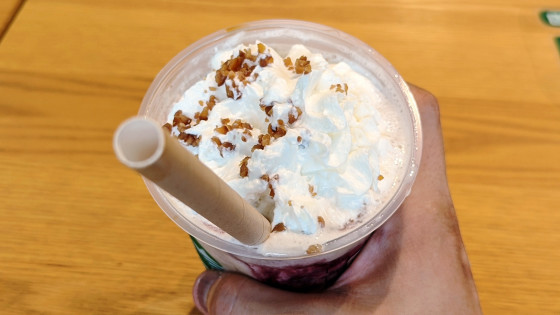 Starbucks also offers new lattes devised by coffee ambassadors in each area. In the West Japan area, it was possible to order `` roasted chestnut latte '' (570 yen including tax), so I asked for it.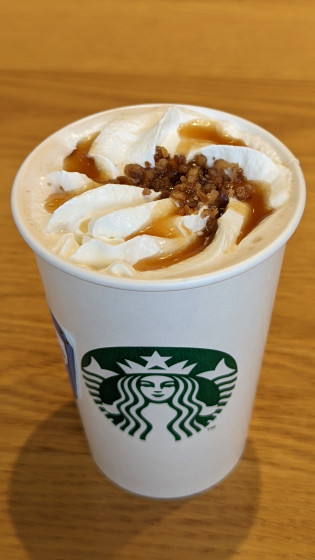 Roasted chestnut latte uses oats milk made from oats.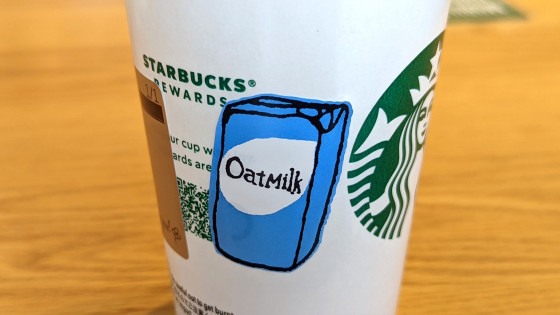 On top of the roasted chestnut latte, roasted chestnut sauce and chestnut topping are applied to reproduce the softness of roasted chestnuts, and you can definitely feel the aroma and sweetness of roasted chestnuts. The faint bitterness of the latte and the sweetness of the roasted chestnut sauce are perfect. The soft texture of the topping is also reminiscent of the fluffy texture of roasted chestnuts. The latte uses oat milk, so the point was that you can feel the gentle sweetness as well as the bitterness.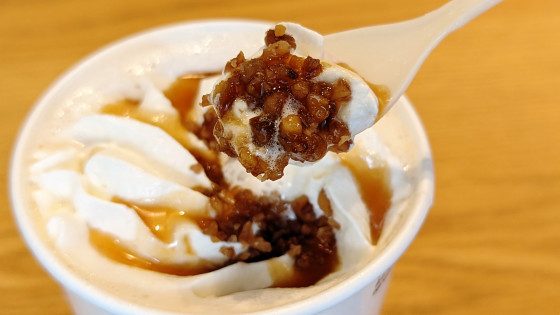 Marone Cassis Frappuccino and Marron Latte provided by area are limited-time menus from September 1, 2022 to September 20, 2022, and are also limited in quantity. It is a good idea to check it early if you are interested.