`` Afternoon tea caramel milk tea hot '' tasting review with a mellow caramel scent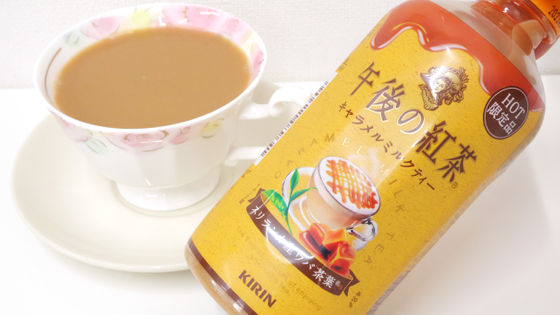 From Tuesday, September 6, 2022, `` Afternoon Tea Caramel Milk Tea Hot '' will be added to the Kirin `` Afternoon Tea '' series, which is a standard tea. Using Sri Lankan
Uva tea leaves
that go well with milk tea, it is said that it is finished in milk tea with a mellow and luxurious taste that you can enjoy the scent of gorgeous black tea and caramel, so I drank it ahead of time and took a break. rice field.
`` Kirin Afternoon Tea Caramel Milk Tea Hot '' will be released for a limited time from Tuesday, September 6th | 2022 | Kirin Holdings
https://www.kirinholdings.com/jp/newsroom/release/2022/0809_02.html
This is 'afternoon tea caramel milk tea hot'.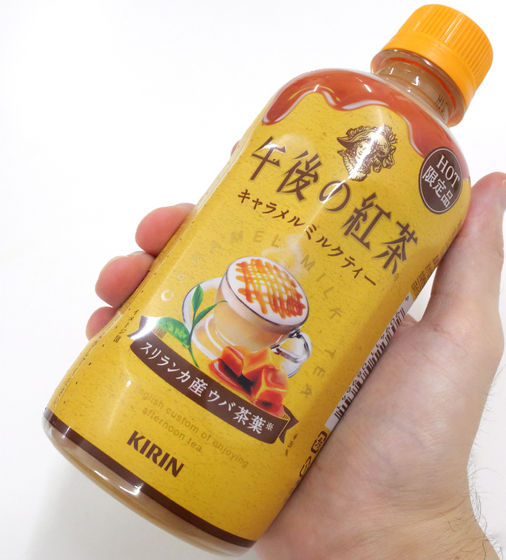 In the raw material column, 'raw milk', 'sugar', 'black tea', 'whole milk powder', etc. were listed. In addition, it is said that 20% of Uva tea leaves from Sri Lanka are used for black tea.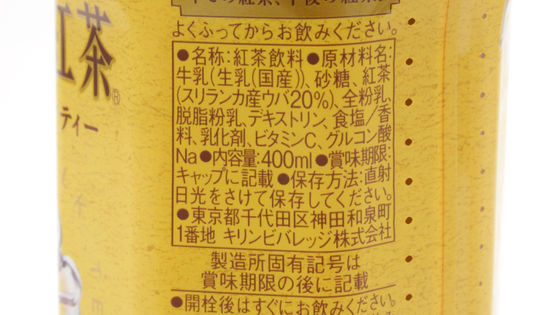 The calorie is 40kcal per 100ml. Since it is a 400ml bottle, it is calculated to be 160kcal per bottle.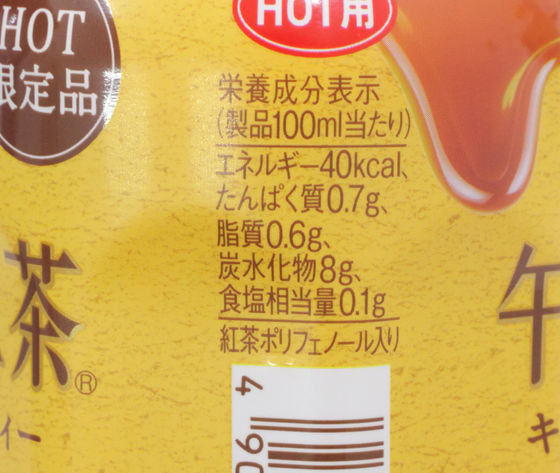 Since it is a hot limited item, I warmed it with slightly hot lukewarm water.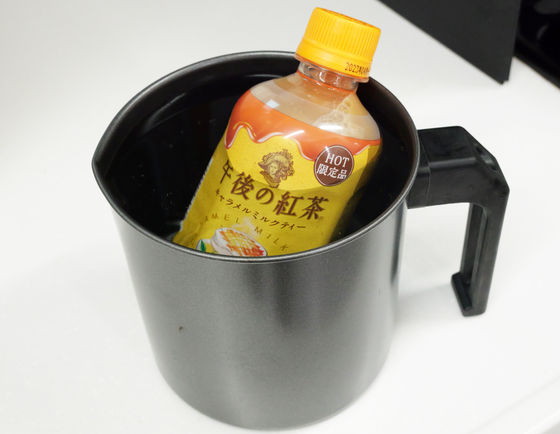 When you drink it, you can feel the sweet and mellow flavor of melting milk caramel. The gorgeous black tea scent that spreads softly after being put in the mouth and the caramel richness are excellent, so it was a milk tea with a luxurious taste that makes you feel relieved.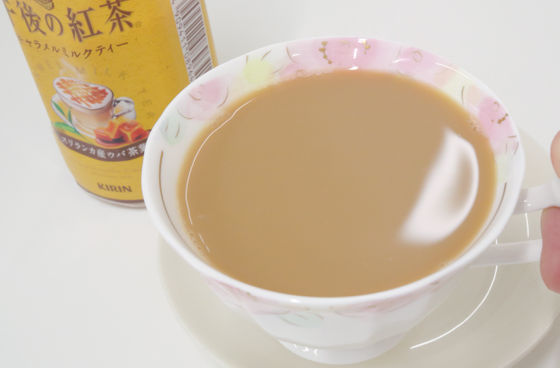 Kirin `` Afternoon Tea Caramel Milk Tea Hot '' can be purchased at retail stores nationwide from Tuesday, September 6, 2022, and the suggested retail price is 140 yen excluding tax.