Tesla announces 'virtual power plant' in Miyakojima, Okinawa Prefecture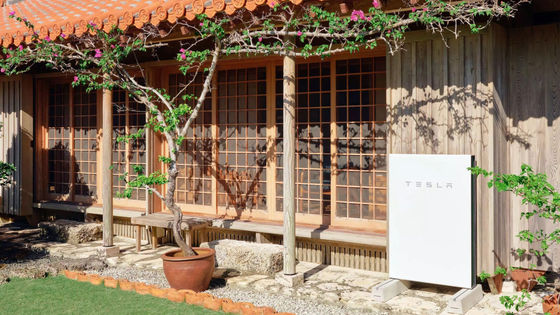 On August 26, 2022, Tesla announced a ``
virtual power plant
'' in Miyakojima City, Okinawa Prefecture. The company plans to deploy virtual power plants throughout Okinawa Prefecture in 2024.
Powerwall's virtual power plant 'Miyakojima VPP' is one of the largest in Japan. | Tesla Japan
https://www.tesla.com/jp/blog/miyakojima-vpp
Tesla quietly built a virtual power plant in Japan - The Verge
https://www.theverge.com/2022/8/29/23326776/tesla-virtual-power-plant-japan-grid-renewable
A virtual power plant (VPP) is a system that connects small power generation systems with a network and functions like one power plant, and is also called a ``virtual power plant''.
Tesla has announced that it has surpassed 300 Powerwall units installed in the VPP project, which is being developed from 2021 by Miyakojima Mirai Energy and Nextems, an energy company based in the Miyakojima region, making it one of the largest VPPs in Japan. Did. This is the first commercial use of Powerwall in Japan's VPP business.
More than 300 Tesla Powerwalls installed in Miyakojima, Okinawa. We are contributing to the promotion of renewable energy and the stable supply of electricity. https://t.co/82XbyPWkJQpic.twitter.com/BkaJuOSxd4 _

— Tesla Japan (@teslamotorsjp) August 27, 2022


This 'Miyakojima VPP' is characterized by the ability to store power from the solar power generation system in Tesla's Powerwall home storage battery and to exchange energy according to power demand.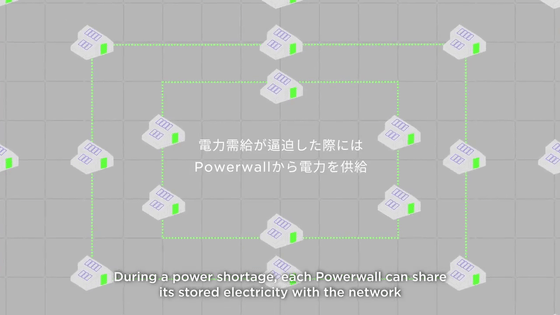 Even if a power outage occurs due to a typhoon, etc., Powerwall can supply power, so Kazuo Shimoji, CEO of Kataaki
no Sato
, which operates an accommodation facility in an old private house on Miyako Island, says, 'There is light during a typhoon, refrigerators. There is no such wonderful thing that can be used.'


Japan is not the only country where Tesla's VPP is installed. In addition to being installed in apartment complexes in Utah and California in the United States, VPP is also being installed in public housing in Australia .

The Miyakojima VPP, which started in 2021, is expected to have 400 units installed by the end of FY2022 and 600 units by the end of FY2023. It is expected to contribute to the Miyakojima version of the SDGs . In addition, Tesla is aiming to install Powerwall throughout Okinawa Prefecture after 2024.