Taiwan declares 'elimination' of Chinese unmanned drones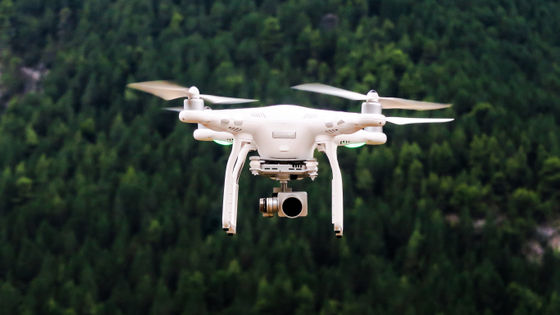 While China, which is trying to unify Taiwan, shows a strong opposition to US House Speaker Nancy Pelosi's
visit
to Taiwan, an incident occurred in which an unmanned aerial vehicle (drone) invaded around Taiwan's military facilities. The Republic of China (Taiwan) military sees this as a problem and has announced that it will take necessary countermeasures including 'exclusion' in the future.
Ministry of National Defense of the Republic of China-Global Information Network-Newspaper article
https://www.mnd.gov.tw/Publish.aspx?p=80292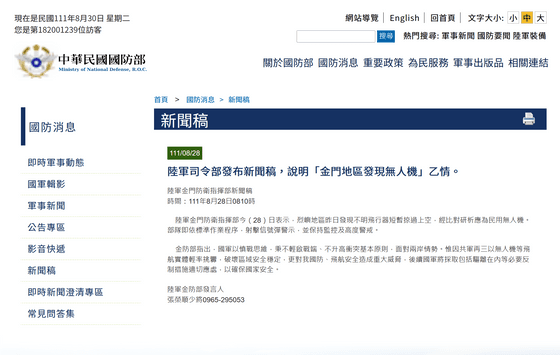 Taiwan to start shooting down Chinese drones | Taiwan News | 2022-08-29 17:37:00

https://www.taiwannews.com.tw/en/news/4641134
Unmanned aerial vehicles fly over Kogane Gate District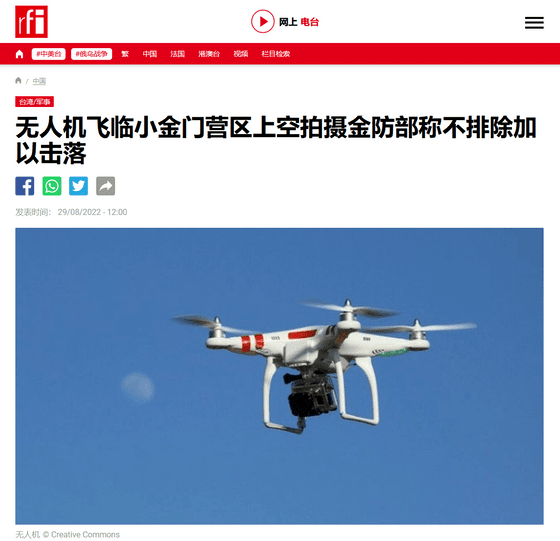 On August 28, 2022, the Ministry of National Defense of the Republic of China, Taiwan's Ministry of Defense, discovered an unidentified drone in the Lieyu area of Fujian Province. The military reportedly followed standard defense procedures with signal flares to warn and maintain surveillance and high alert, although the drones were later determined to be civilian.

The Kimmen Defense Command, which has jurisdiction over the region, said, 'In facing the cross-strait situation, the military adopts a cautious approach and the basic principle of not starting a war or escalating a conflict.' The Chinese Communist Party forces, which interfere with regional security and stability and repeat provocative actions, pose a major threat to national defense and aviation safety, and will take necessary countermeasures such as elimination in the future.

Reiyu is an island only 5 km away from Xiamen, China, and has been invaded by drones as many as 23 times, even counting from the visit of Speaker of the House of Representatives Pelosi to Taiwan in early August 2022. Some of the drones are operated by civilians, and damage such as videos taken by drones being
posted
and spread on Weibo, a Chinese social site, has also been seen.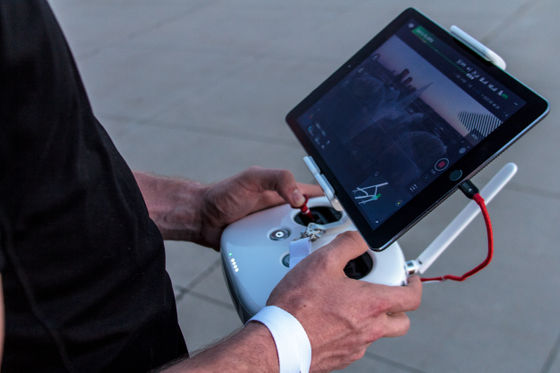 On August 24, 2022, the ROC Armed Forces announced that it will introduce a drone defense system in 2023 to improve the security and defense capabilities of its bases and aviation. According to the Taiwanese media Liberty Times, the military plans to spend 4.3 billion Taiwan dollars (about 19.6 billion yen) from 2022 to 2026 to deploy defense systems at 45 facilities across Taiwan.