Possibility of Google cracking down on 'VPN-based ad blocking function' in Android apps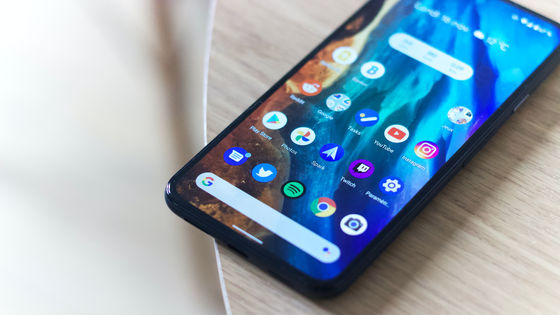 On July 27, 2022, Google
announced
changes to its Google Play policy for developers. According to Google, the policy change is intended to improve Google Play's ad experience, increase security and limit false alarms, and will come into effect in the second half of 2022 and will require all existing Android apps to comply. is. Part of this policy change includes a change in the specifications of the VPN service that will come into effect on November 1, 2022, which may make it impossible to use browser apps equipped with VPN-based ad blocking functions. floating.
Google cracks down on VPN based adblockers - Press / Blog - Blokada Community
https://community.blokada.org/t/google-cracks-down-on-vpn-based-adblockers/26110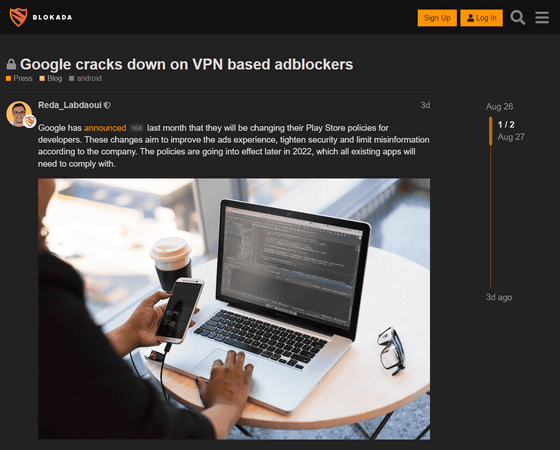 Due to the change in the specifications of Google's VPN service that will take effect on November 1, 2022, you will not be able to use the VPN service for the following purposes.
Collecting personal or sensitive information from users without implementing recognizable disclosure and consent features.
Redirecting or manipulating user traffic from other apps on the device for monetization purposes (e.g., redirecting ad traffic from a different country than the user's country).
Manipulate ads to influence app monetization.
Developer Program Policies: July 27, 2022 Announcement - Play Console Help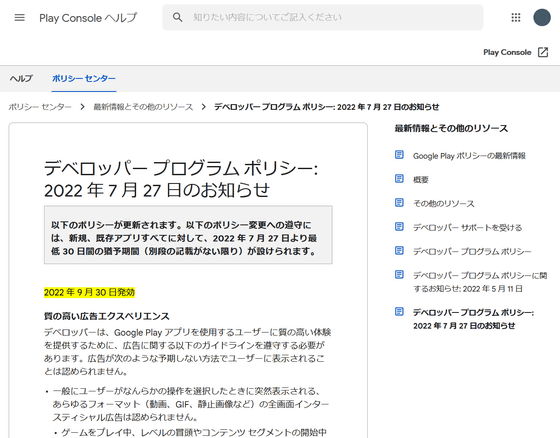 This policy change also applies to apps that use services to filter traffic locally on the device. In other words, browser apps that deploy their own traffic filtering services such as
Blokada v5
and
Duck Duck Go
may also be subject to regulation.
Regarding this, Reda Labdaoui of Blokada, the developer of Blokada v5, said, ``Google may be secretly cracking down on VPN-based ad tracker filtering apps. I have been suspended multiple times,' he said.
According to Mr. Labdaui, Blokada no longer requires a local VPN from
Blokada v6
, so he succeeded in avoiding the impact of Google's policy change. Blokada v6 has changed the filtering function from VPN-based to cloud-based, explaining that it is now possible to filter traffic without violating Google's policy.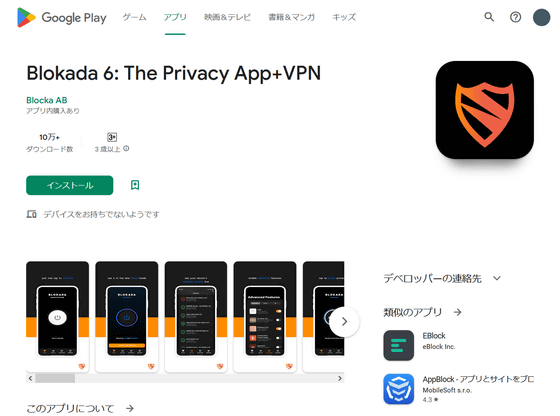 Cloud filtering not only has the advantage of not conflicting with Google's policy, but also seems to be superior to filtering via VPN in terms of power consumption, terminal operating speed, and network speed.