What is the reality of the large-scale influence operation that made pro-American impression operations on Twitter, Facebook, and Instagram in Russia, China, and Iran?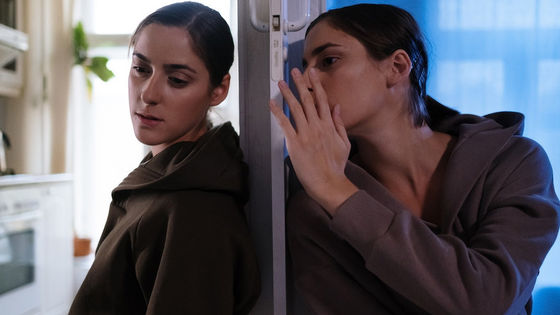 A joint report by the
Stanford Internet Observatory (SIO)
and social media analytics firm
Graphika
found that after analyzing a large network of multiple accounts deleted from Facebook, Instagram, and Twitter, users from the Middle East and Central Asia moved to the United States. It became clear that a campaign was being carried out to have a good impression against Russia or to have a bad impression on Russia. The report describes the actual situation of the large-scale campaign and the feasibility of impression manipulation using SNS.
FSI | Cyber | Internet Observatory - Unheard Voice
https://cyber.fsi.stanford.edu/io/news/sio-aug-22-takedowns
(PDF file)Unheard Voice: Evaluating five years of pro-Western covert influence operations
https://stacks.stanford.edu/file/druid:nj914nx9540/unheard-voice-tt.pdf
Facebook and Twitter take down us influence campaign about Ukraine - The Washington Post
https://www.washingtonpost.com/technology/2022/08/24/facebook-twitter-us-influence-campaign-ukraine/
According to SIO, in July-August 2022, Facebook and Instagram operators Meta and Twitter removed a set of duplicate accounts for violating the platform's terms of service. Facebook has deleted 39 profiles and two groups, Instagram has reported activity by 26 accounts, and Meta said, ``The statements and actions on the platform involved 'coordinated deceptive behavior.' ' said. According to Meta spokeswoman Margarita Franklin, this is the first time Meta has removed an influence network that promotes America's position. Twitter also deleted 400,000 tweets from 170 accounts, saying, ``The account violates the policy on 'platform manipulation and spam,''' explaining the reason for the deletion. Following this account deletion, some of the account's activity was provided to SIO and Graphika for further analysis.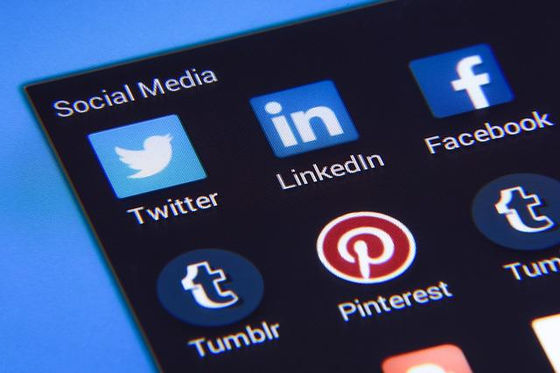 A joint study by SIO and Graphika discovered a network of interconnected accounts on Twitter, Facebook, Instagram, and five other social networks. These accounts have been promoting ``pro-American news, topics, and stories'' to the Middle East and Central Asia for about five years. Its content was structured to advance the interests of the United States and its allies while opposing countries such as Russia, China and Iran.

SIO says that this report is highly significant as a wide-ranging case of 'influence operations' that use SNS to manipulate impressions. Research on the role of private groups in influence operations is underdeveloped, but the report reveals a sizeable number of active activists for influence operations online.

At the same time, data from Meta and Twitter also suggests that the range of influence tactics activists choose is very limited. The activities of the account that was deleted this time are using fictional characters created by a
hostile generative network
to impersonate independent media outlets, create
memes
and short videos, and campaign with hashtags. It was said that it was almost the same as the strategy that similar activists had done in the past, such as starting. In the image below, the left is a fictional character that was actually used, and the right is a photograph of actor
Valeria Menendez
, and a photograph of a real actor is used as a fictional character image. I understand that.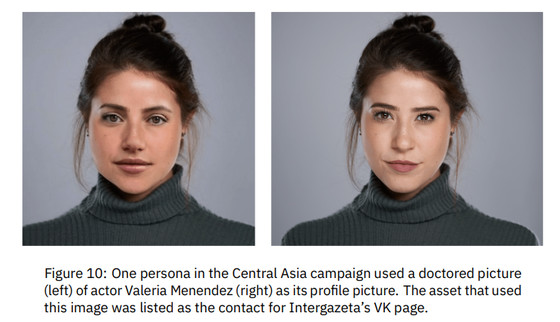 In addition, the following is a post that advertises that ``SNS is the only way for Iranians to freely access the world,'' criticizing the Iranian regime's propaganda and Russia's control of information.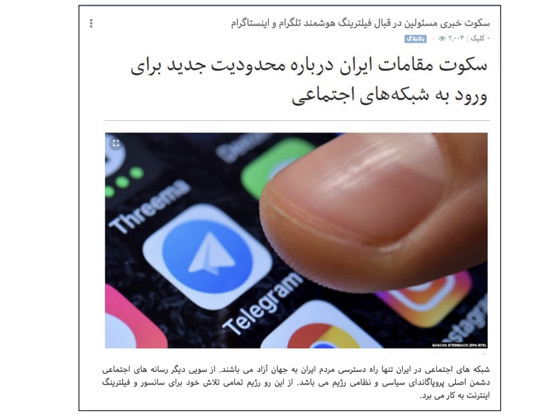 In addition, there was a movement to create an online community by directly interacting with SNS users. The left image below is an image about an Iranian festival called Sizzler, and the right is an image of a cute cat. In this way, SIO reports that it featured not only political statements, but also posts that seemed to be trying to increase viewers by showing that they were genuine users.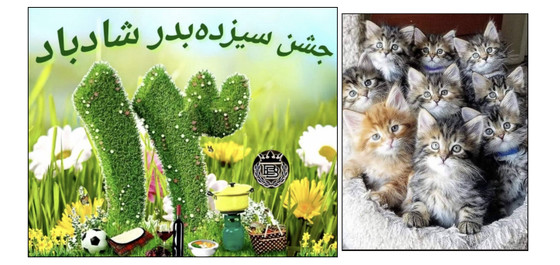 "Importantly, the data shows the limits of using hoaxes as tactics to generate user responses and build influence online," said SIO. In fact, few of the posts surveyed by SIO and Graphika received reactions such as 'likes' or retweets, and only 19% of the accounts had more than 1,000 followers. is shown.