Mark Zuckerberg Releases New Avatar After Criticism For Too Bad Selfies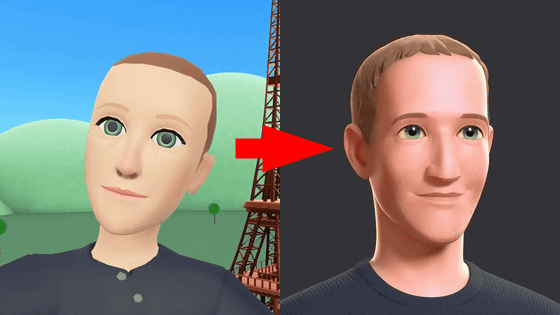 Mark Zuckerberg, CEO of Meta (former Facebook) recently unveiled
a ``selfie'' that was said to be a negative campaign due to its low quality,
saying, ``That was taken in a hurry, and the graphics are being improved every day. I have released an image of a new avatar.
Mark Zuckerberg responds to metaverse memes with a redesign-CNN
https://edition.cnn.com/2022/08/20/business/mark-zuckerberg-metaverse-horizons-memes/index.html
Mark Zuckerberg updates Horizon Worlds avatar to look more human - Polygon
https://www.polygon.com/23313564/mark-zuckerberg-metaverse-horizon-worlds-graphics-update
Meta is focusing on the virtual space 'Metaverse' enough
to change the company name from Facebook to Meta,
and has invested more than $ 10 billion (about 1.4 trillion yen) so far.
Recently, as Meta's VR platform Horizon Worlds expanded to the United States, Canada, the United Kingdom, followed by France and Spain, CEO Mark Zuckerberg was photographed inside Horizon Worlds with the Eiffel Tower and Sagrada Familia. I posted a selfie, but it went viral on the bad side because of its low quality.
Mark Zuckerberg's 'selfie' in Metaverse is too bad and criticism gathers - GIGAZINE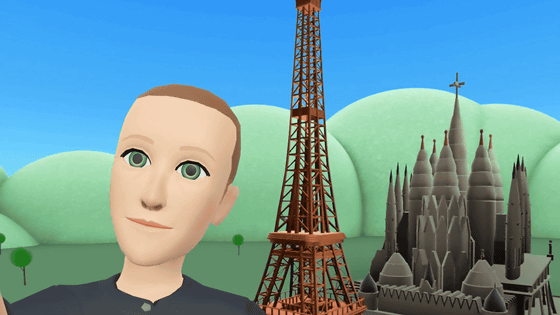 CEO Zuckerberg once again released an image of a new avatar and an ancient Roman-style cityscape, saying, 'A major update to Horizon Worlds and avatar graphics is coming soon. I will share more on Connect. Image I posted this week. is very basic and was shot hastily to celebrate the launch (in France and Spain) Horizon's graphics capabilities are capable of doing more in headsets and improving rapidly " explains.