I drank Starbucks chilled cup 'Peachy pineapple milk with peach jelly' where you can enjoy the fruity peach scent and jelly's plump texture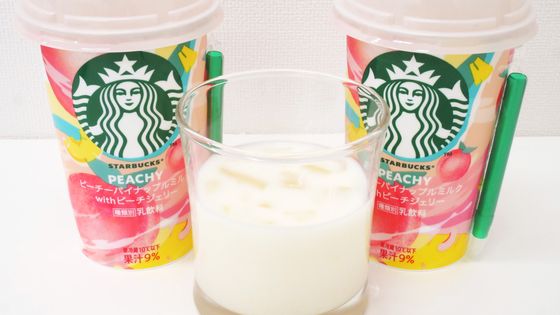 A new flavor of ' Starbucks Peach Pineapple Milk with Peach Jelly ' will be available for a limited time from August 2, 2022 (Tuesday) in the '
Chilled Cup Series
' where you can enjoy the taste of Starbucks at convenience stores. It is said that it is a chilled cup where you can enjoy the texture of juicy peach and pineapple and the texture of peach jelly with fruit juice, so I drank it to see what it tasted like.
Peachy Pineapple Milk with Peach Jelly | Starbucks® Chilled Cup
https://enjoystarbuckschilled.jp/peachy.html
The package of 'Starbucks Peach Pineapple Milk with Peach Jelly' looks like this.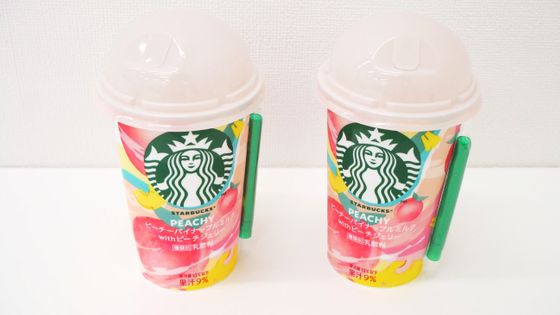 A colorful design with illustrations of peaches and pineapples.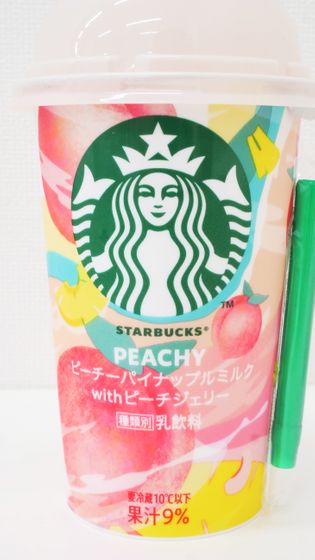 The height of the cup is about 13cm.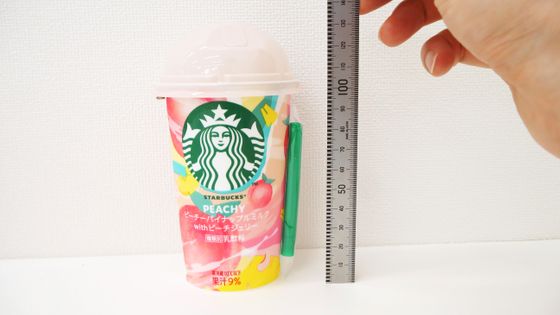 Raw materials include raw milk, sugar, dairy products, peach juice, salt, flavor, gelling agent, etc., but it seems that pineapple juice is not used.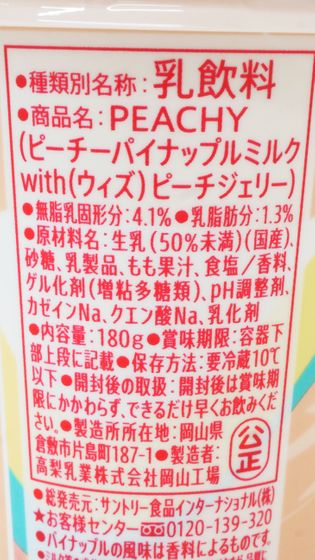 The capacity per one is 180 g and the calorie is 103 kcal.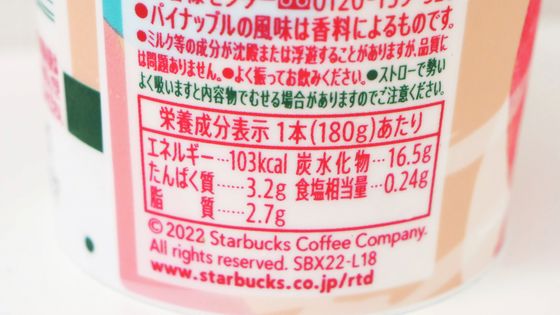 The outer pig has a dent to insert a straw ......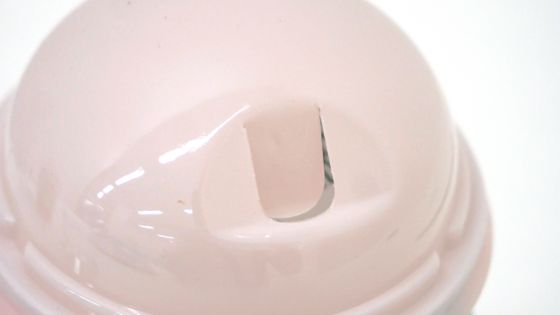 You can drink a drink by penetrating the inner pig as it is.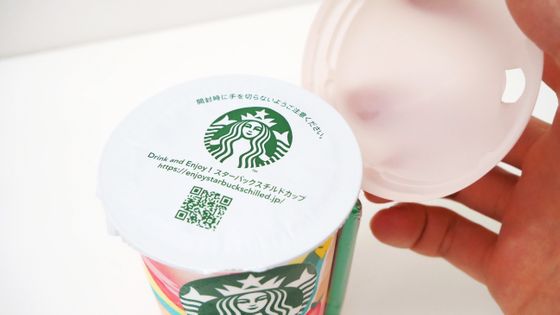 When you open the inner pig, you can see that a lot of jelly is floating in the white drink. This time, I wanted to see the contents, so I opened the inner lid, but it is difficult to open the inner lid and the cup, so unless you are particular about it, it is recommended to drink with a straw.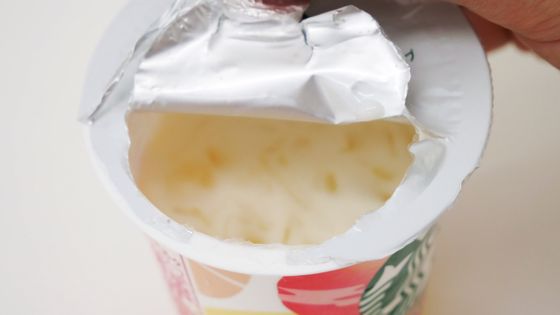 When I pour it into a glass, it looks like this. When you drink it, the fruity scent of peach and the mellow sweetness of milk spread, and you can also feel the refreshing scent of pineapple. Because it contains a lot of jelly with peach juice, when you inhale it with a straw, the jelly with a plump texture comes into your mouth along with the drink. Although it has a fruity feel, the sweetness is modest, making it a perfect chilled cup for summer where you can enjoy a refreshing aftertaste.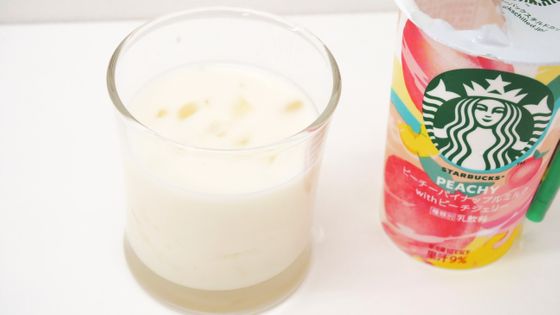 The suggested retail price of ``Starbucks Peachy Pineapple Milk with Peach Jelly'' is 237 yen including tax, and it will be available at convenience stores nationwide from Tuesday, August 2, 2022.