Can the new coronaomicron strains 'BA.4' and 'BA.5' be prevented by immunity from past infections?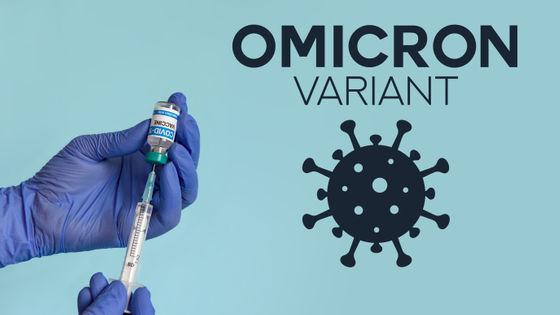 Subtypes of the new coronavirus Omicron strain, 'BA.4' and 'BA.5,' are known to evade human immune defenses more than any of the previous subtypes, and the new infection in Japan is 2022. It is said that almost all of them will
be replaced by
these subtypes by August of the year. Recent studies have shown that alpha and beta strains of the new coronavirus provide some protection from reinfection with 'BA.4 / 5' and are more potent if infected with the Omicron strain. It turned out that a good protective effect can be obtained.
Prior Omicron infection protects against BA.4 and BA.5 variants
https://doi.org/10.1038/d41586-022-01950-2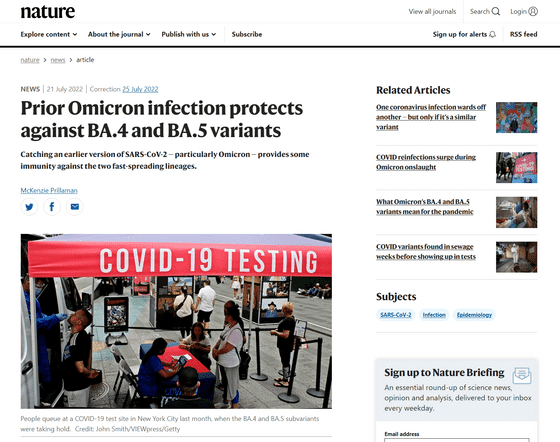 Laith Abu-Raddad, an infectious disease scholar at Qatar's research institute Weill Cornell Medicine-Qatar, found that past infections have a protective effect against 'BA.4' and 'BA.5'. In order to find out, we conducted a study to examine the infection records from May 7 to July 4, 2022, when these subtypes were confirmed in Qatar, and the past infection history of the patients.

As a result of the research team's analysis of the data, the effectiveness of infection with 'mutant strains prior to Omicron strain' against symptomatic BA.4 / 5 infection is 15.1%, and 28.3 with or without symptoms. %was. In addition, the effectiveness of the 'Omicron strain' infection history against symptomatic BA.4 / 5 infection was 76.1%, and 79.7% with or without symptoms.

'This is a good study,' commented Yoshi Sato of the University of Tokyo in an interview with Nature, pointing out that the time between the first and second infections could affect the outcome. did. Early mutants, such as alpha and beta strains, have been present longer than the Omicron strains that just emerged in late 2021. Several
studies
have shown that the innate immunity to the new coronavirus declines over time, indicating that the length of time between the first and second infections is the difference in efficacy. There may be.
'It's hard to say a fair comparison, because the time interval from the first infection is much shorter for the Omicron strain,' said Alex Sigal, a virologist at the African Institute of Health. Said. Sigal also points out that the people studied were infected before or after vaccination, but they were not included in this study.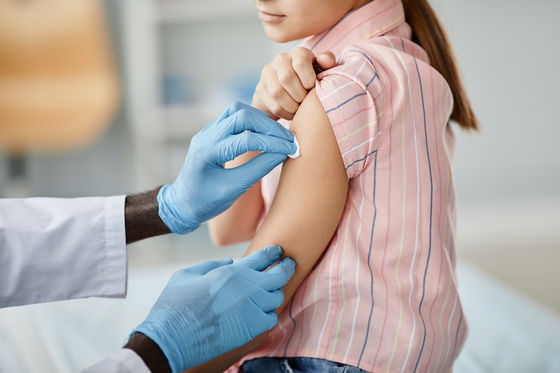 According to Abu-Raddad, the purpose of this study was not to investigate the effectiveness of innate immunity against specific mutant strains, but to identify who is most susceptible to reinfection. The research team is also conducting an analysis that adjusts for vaccination, but the results seem to be in agreement with the above conclusions.

With this in mind, Mr. Sigal said of the findings, 'The immunity gained by infection with the Omicron strain does provide some protection from other Omicron strain subtypes.' .. On the other hand, Mr. Sato warned, 'The new coronavirus infection is everywhere. It can be easily evolved into a new mutant.'