Backblaze, a cloud storage service, explains about USB and Thunderbolt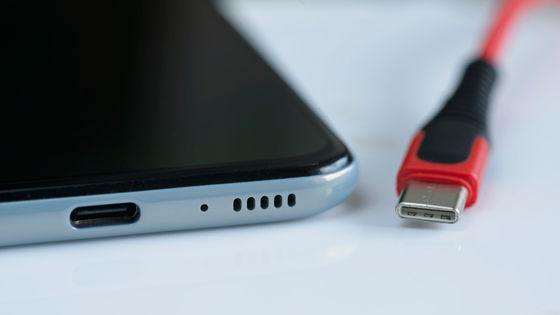 Some transmission standards that use USB Type-C, which is a standard with a shape that can be inserted backwards, can output not only charging and USB communication protocols, but also analog / digital audio output and video output. Backblaze, a cloud storage service provider, explains the transmission standards 'USB' and 'Thunderbolt' that use USB Type-C.

Thunderbolt 3 vs. USB 3: Which One Fits Your Needs

https://www.backblaze.com/blog/whats-diff-thunderbolt-vs-usb/
The standard 'USB', which connects one device to another, has been improved many times since its introduction. There are many variations of USB, but the feature is that the data transfer speed improves as it becomes newer. The maximum speed of USB 2.0 was 480Mb / s, but it reached 20Gb / s with USB3.2 and 40Gb / s with USB4.
Thunderbolt is a high-speed transmission standard jointly developed by Intel and Apple. Although it uses a connector with the same shape as USB, the transmitted signal is different between Thunderbolt and USB.
The original Thunderbolt supported up to 10Gb / s, just like USB 3.1, but Thunderbolt 2 doubled that and Thunderbolt 3 doubled to 40Gb / s. Thunderbolt 3 is a USB compatible transmission standard that uses the same USB Type-C geometry standard as USB 4.
Another feature of Thunderbolt 3 is that it supports 'Alternative Mode,' which allows you to use the pins contained in USB Type-C for signal transmission other than USB, such as video signals.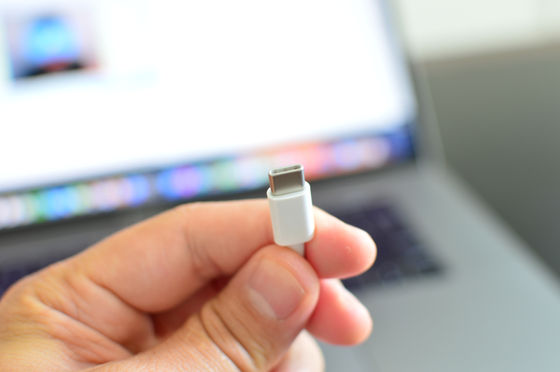 Following Thunderbolt 3, Thunderbolt 4 was released in 2020, and it is possible to output up to two 4K resolution video outputs with one cable, and the minimum requirement for PCIe connection transmission speed has been improved. In Thunderbolt 3, there was a difference in speed depending on the type, but in Thunderbolt 4, it is almost unified. On the other hand, the transmission speed of USB4 differs depending on the type.

According to Backblaze, which develops cloud storage services, when choosing a cable to use for backup to local storage, Thunderbolt is suitable from the viewpoint of processing speed when processing a large number of files, and USB, which is cheaper otherwise, is suitable. It is said that there is. Also, since the USB transfer speed changes depending on the hardware performance, it is important to select a cable with a speed that matches the hardware.