'Kirin Nama-cha Refreshing Green Apple' tasting review where refreshing green tea and refreshing green apple are the best match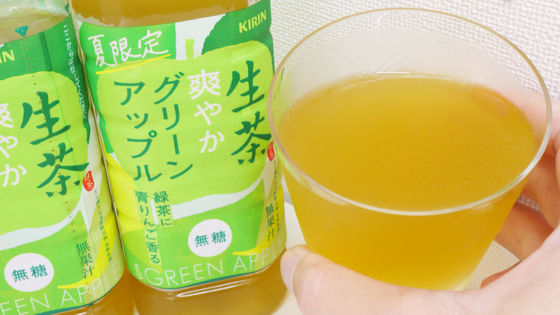 ' Kirin Nama-cha Refreshing Green Apple ' will be added to the lineup of the standard 'Nama-cha' brand of green tea in PET bottles on July 12, 2022 (Tuesday). A limited-time drink that combines green apple, which goes well with green tea, and the characteristic 'sweetness and aroma of freshly picked green tea leaves,' is a new way to enjoy green tea as a 'flavored green tea' that you can easily enjoy. It is a product that proposes. Such Nama-cha arrived at the editorial department, so I tried it first.

'Kirin Raw Tea Refreshing Green Apple' New Release for a Limited Time | 2022 | Kirin Holdings

https://www.kirinholdings.com/jp/newsroom/release/2022/0609_01.html
This is 'Kirin Nama-cha Refreshing Green Apple'.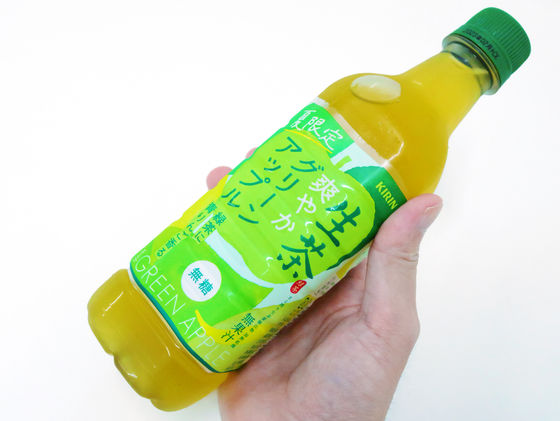 The bottle is labeled 'sugar-free' and 'fruit-free'.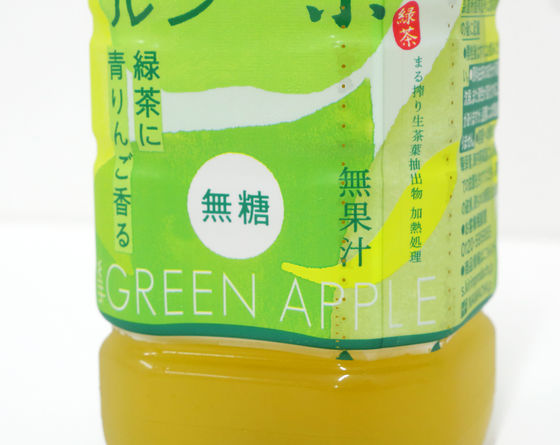 Raw materials include 'green tea,' 'raw tea leaf extract,' and 'vitamin C.' The content is 525 ml.



The calorie per 100ml is 0kcal, the protein, fat and carbohydrate are all 0g, and the salt equivalent is 0.03g.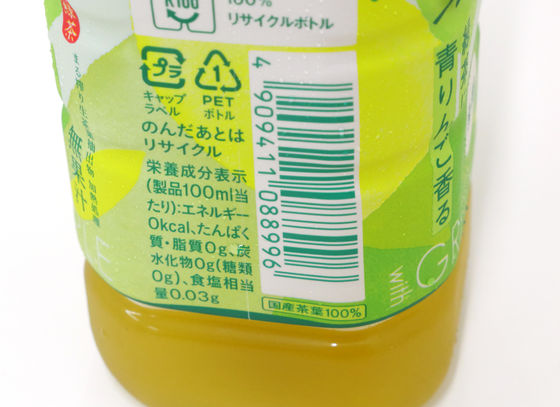 Shake well before opening and then pour into a cup.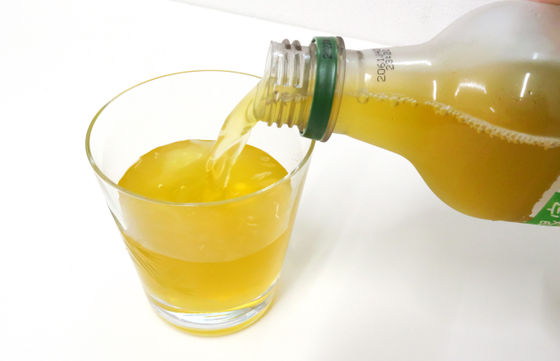 The tea is slightly turbid.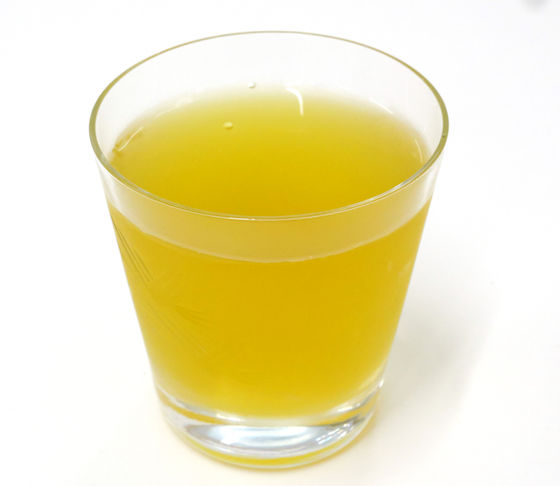 When you drink it, you can feel the refreshing green tea flavor with no bitterness or unpleasant taste, and the scent of green apple that goes through your nose as a faint aftertaste. A new flavor of green tea that combines green tea and fruit, but it has no sticky sweetness and is refreshing to drink, so you can drink it during normal hydration. Also, since it does not interfere with the taste of the food, it was a tea that you can enjoy when you eat.



'Kirin Raw Tea Refreshing Green Apple' can be purchased at retail stores nationwide from July 12, 2022 (Tuesday), and the suggested retail price is 140 yen excluding tax. It is also handled by Amazon.co.jp, and the price at the time of writing the article is 2682 yen including tax (112 yen including tax per one) for 24 pieces.

Amazon | Kirin Nama-cha Tea Refreshing Green Apple 525ml PET Bottle x 24 Sugar-Free | Nama-cha | Tea Beverage Online