Google Hangouts ends in November 2022 and moves to Google Chat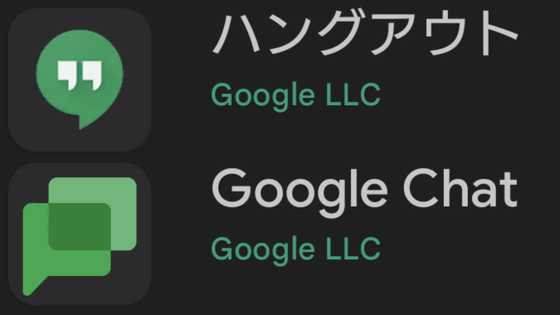 The ' Google Hangouts ' that appeared in 2013 will finally end in November 2022 with an upgrade to ' Google Chat '.

Upgrading from Google Hangouts to Google Chat

https://blog.google/products/workspace/hangouts-to-chat/
Google sets a timeline to shut down Hangouts and switch over to Chat --The Verge
https://www.theverge.com/2022/6/27/23185012/google-hangouts-shutting-down-november-chat-migration
Google Hangouts is being upgraded to #GoogleChat . Hangouts users can expect to be prompted to switch to Chat in Gmail or the Chat app. Read more to learn how Chat provides users a better experience by being more powerful, helpful and integrated → https: / /t.co/Bif13WgYdu pic.twitter.com/FEDJ7tLWBI

— Google Workspace (@GoogleWorkspace) June 27, 2022


In 2013, 'Google Hangouts' was a new tool to replace 'Google Talk,' 'Google Voice,' and 'Google + Hangouts,' which had been provided as text, voice, and video chat tools, for both general users and business users. Appeared towards.

After that, in 2017, 'Google Hangouts' for business users will be divided into 'Hangouts Meet' whose main purpose is video conference and 'Hangouts Chat' which focuses on instant messaging function. The 'Hangouts Meet' and 'Hangout Chat' will be renamed to 'Google Meet' and 'Google Chat' in 2020, respectively.

Google's business chat service 'Hangouts Chat' officially launched --GIGAZINE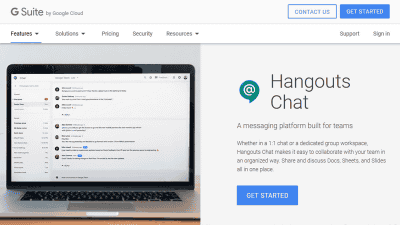 Google Hangouts for business users has survived in parallel after the birth of 'Google Meet' and 'Google Chat', but the service was finally terminated in February 2021.

Google Hangouts for general users will also end in November 2022.

The iOS version of the app is no longer found in the App Store, and the Android version of the app is being deleted at any time. The web browser version will be informed of the transition to 'Google Chat' from October 2022, and it will be automatically migrated in November 2022.