FamilyMart with a new sense of ice cream that can be drunk 'Melted! Ice cream with white peach pulp' tasting review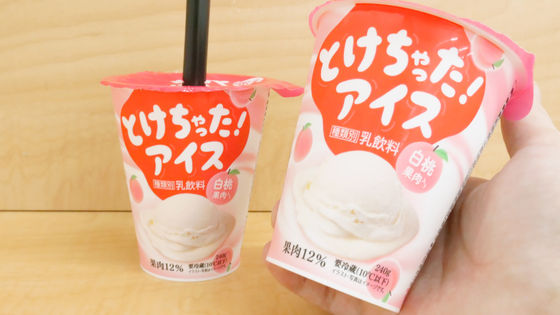 From June 21, 2022 (Tuesday), FamilyMart began handling the milk-like dessert drink ' Tokechatta! Ice with white peach fruit ' that looks like melted ice cream. I was curious about the cool drink that has both a refreshing aftertaste and a drink that uses the pulp of white peach, so I actually bought it and drank it.

It melted! Ice cream with white peach pulp | Product information | FamilyMart

https://www.family.co.jp/goods/drink/1720754.html
I bought 'Has Melted! Ice cream with white peach pulp'.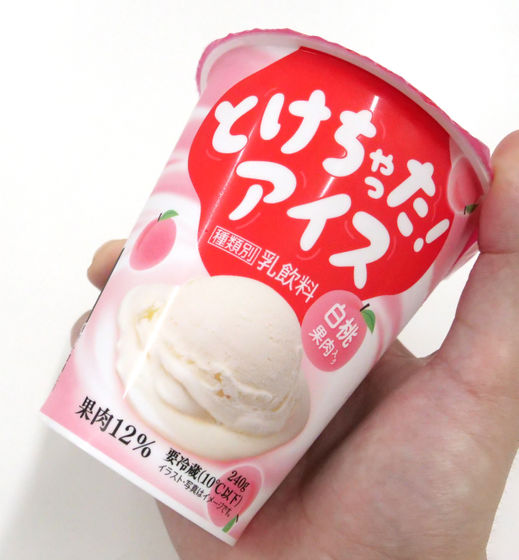 It contains white peach pulp, and the pulp is 12%.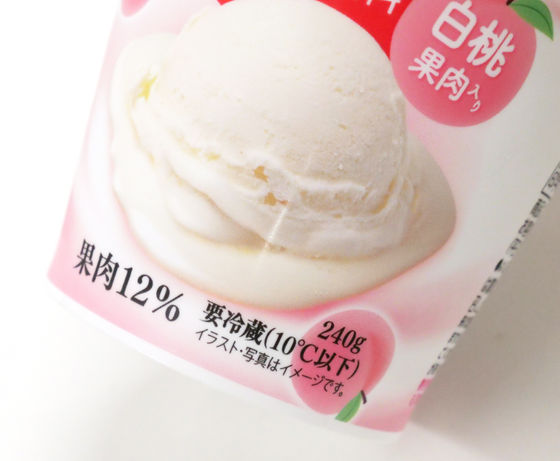 In the raw material column, 'peach syrup pickles' and 'dairy products' were listed.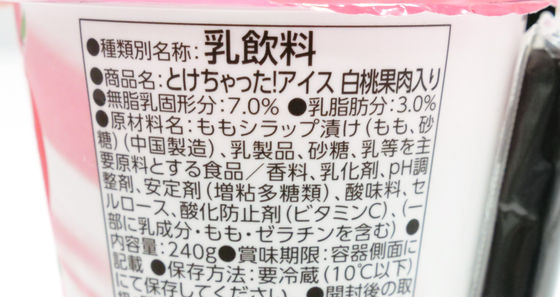 Calories are 240kcal per 240g bottle.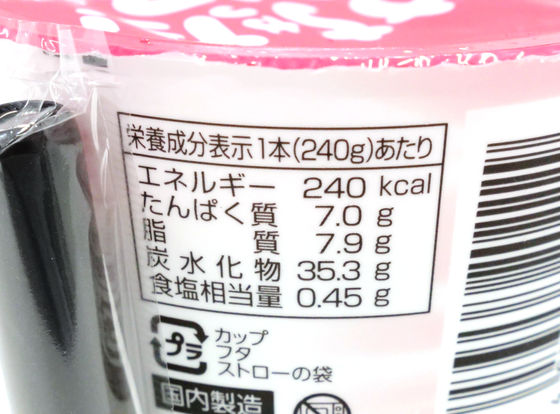 The straw has a thick shape because it contains flesh.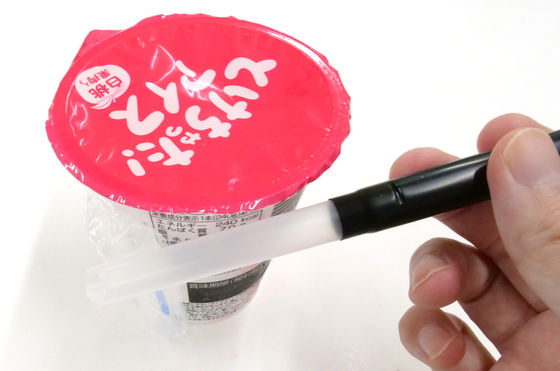 I was curious about the contents, so I took off the lid and saw a pale yellow drink.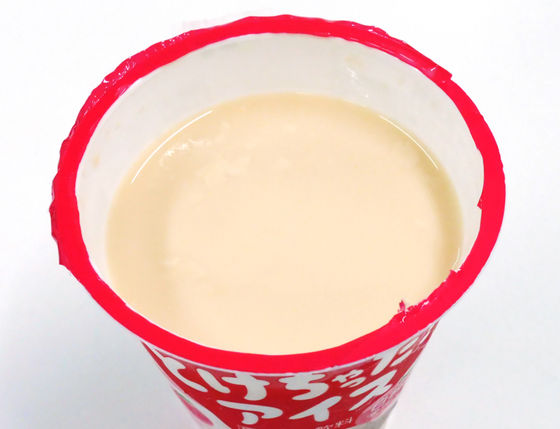 The flesh of white peach looks like this.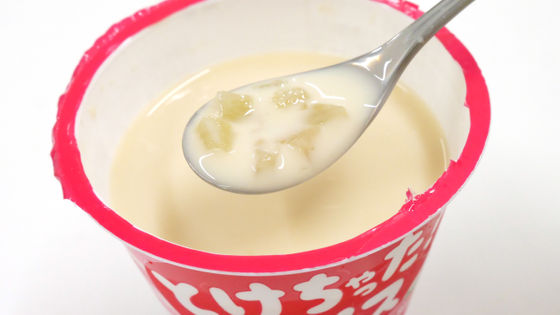 When I drank it, the gentle sweetness and aroma of white peach spread in my mouth along with the light milk flavor. I don't dare to melt ice cream and drink it, so I can't say with confidence about the reproducibility of 'melted ice cream', but I can certainly feel the aftertaste that comes to mind when I hear 'milk ice cream'. .. There is no sticky aftertaste for the feeling of milk and the satisfaction of white peach, so it was a perfect drink for the hot and humid season when you want to drink cold and sweet food.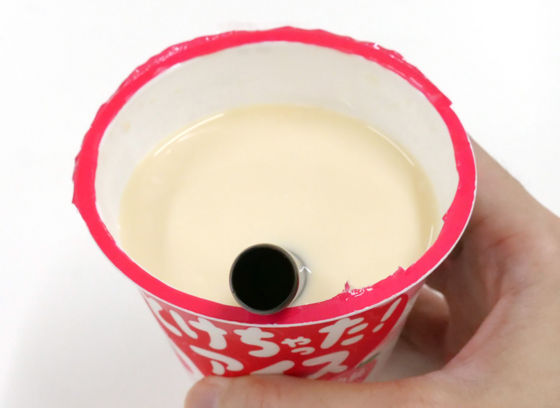 'Has Melted! Ice with white peach fruit' will be available for purchase at FamilyMart in Hokkaido, Tohoku, Kanto, Tokai, Hokuriku, Kansai, China, Shikoku, Kyushu, and Okinawa from June 21, 2022. , The price is 258 yen including tax.