Cloth 'fabric' that changes body movement into electricity is developed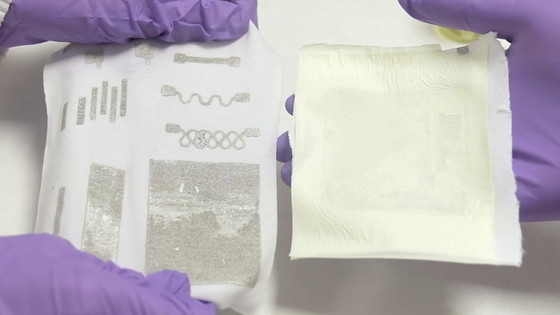 A research team at Nanyang Technological University in Singapore announced that they have developed a fabric 'fabric' that converts the energy generated by body movements into electricity. The fabric is elastic, waterproof, and breathable like rubber, and is a material that generates electricity when struck or rubbed, and is expected to be applied to the development of wearable devices.

Stretchable, Breathable, and Stable Lead-Free Perovskite / Polymer Nanofiber Composite for Hybrid Triboelectric and Piezoelectric Energy Harvesting --Jiang --2022 --Advanced Materials --Wiley Online Library

https://doi.org/10.1002/adma.202200042
Scientists develop a'fabric' that turns body movement into electricity:'Fabric' could one day be integrated into clothes or wearable electronics to power devices on the go --ScienceDaily
https://www.sciencedaily.com/releases/2022/06/220603100146.htm
You can see what kind of fabric the fabric is by watching the following movie.
New'fabric' by NTU Singapore scientists turns body movement into electricity --YouTube
Research team at Nanyang Technological University who developed the fabric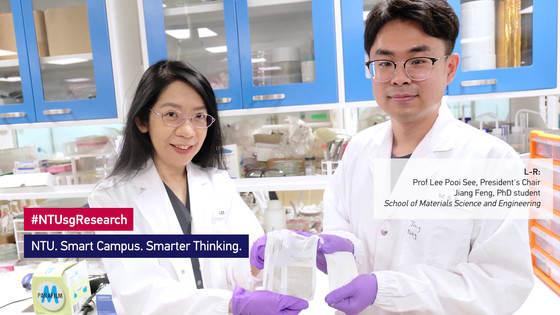 The fabric is a nanofiber cloth, and there are two main types: 'lead-free perovskite' used for solar cells and '
polyvinylidene fluoride-co-hexafluoropropylene (PVDF-HPF)
' that generates electric charges when bent or stretched. It is an ingredient. In addition, silver and hydrogenated styrene thermoplastic elastomer (SEBS) are used to print the electrodes while maintaining the elasticity and waterproofness of the fabric.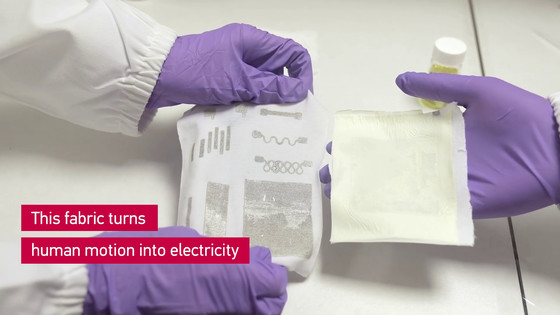 If you connect an oscilloscope to the fabric and tap the fabric with your palm to give it a shock, you can see that it is certainly generating electricity. According to the research team, it was confirmed that 2.34 watts of electricity was generated per square meter.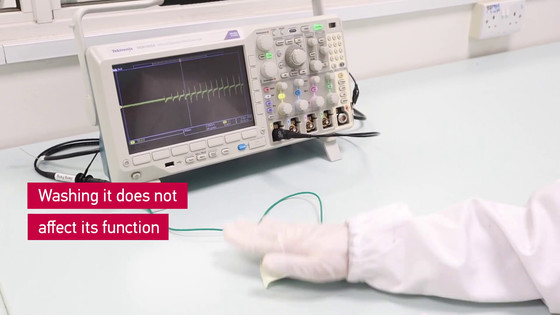 When you hit the Fabric connected to the board with 100 LEDs ...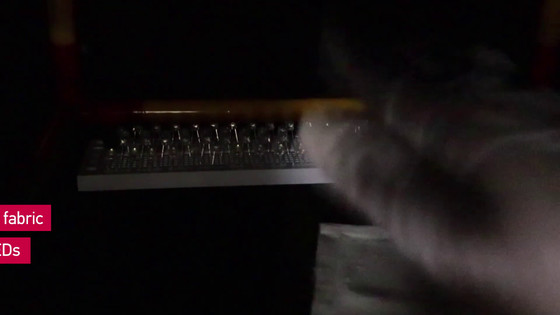 The LED flashes each time you hit it.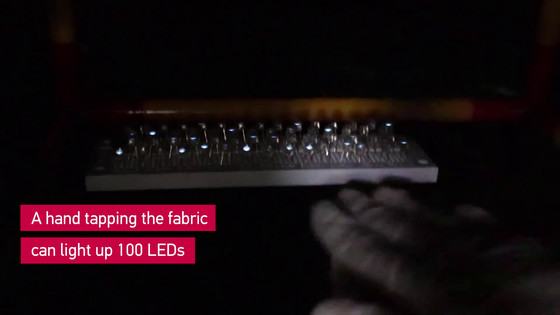 The fabric has excellent elasticity ...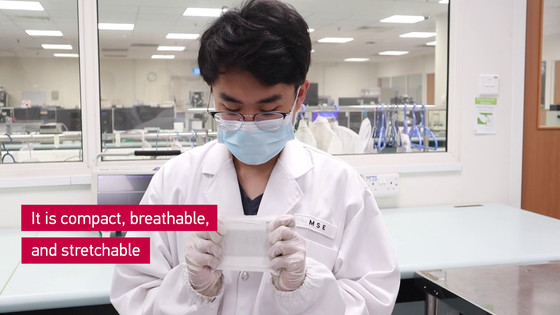 It is also water resistant, so you can wash it as it is.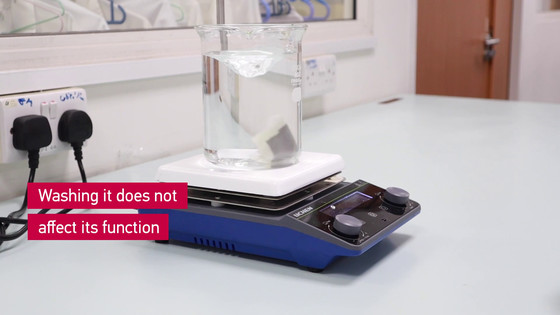 The fabric is so soft that it can be incorporated into clothing or attached to the body.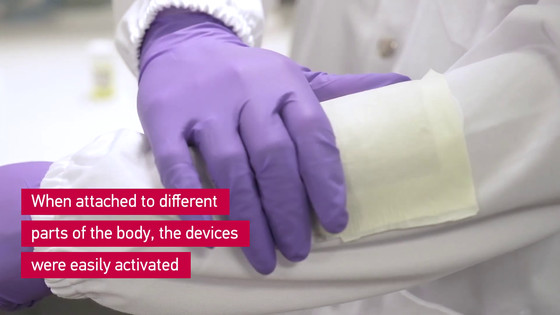 For example, if you incorporate it into training wear, you can use it as a power source for wearable devices ...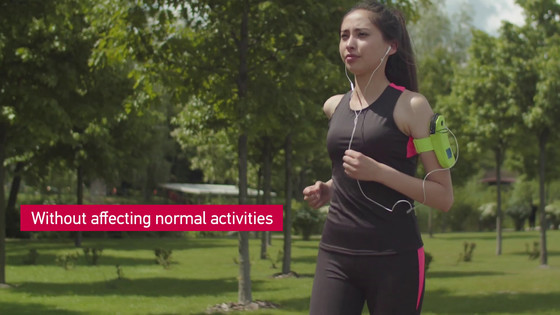 It is expected to be used for charging smartphone batteries.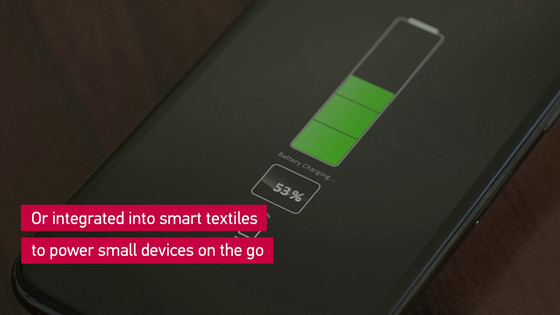 Professor Lee Pooi See of Nanyang Technological University, who leads the research team, said, 'Despite the increased battery capacity and reduced power demand, the power supply for wearable devices still requires frequent battery replacement. Fabric We have shown that we can use vibrational energy from humans to extend battery life and even build self-powered systems, the first hybrid energy device based on lead-free perovskite. It is stable, stretchable, breathable, and waterproof, and at the same time exhibits excellent electrical output performance. '