It is reported that iPhone 14 Pro will adopt Retina display that is always displayed, clocks and widgets can be checked even during sleep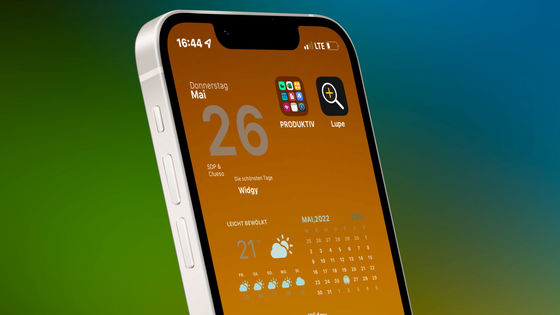 Apple Watch uses an 'always-on Retina display' that allows the dial to stay on all the time. Bloomberg's Mark Gurman, who is familiar with Apple-related leak information, reports that this display technology will finally be installed in the iPhone.

What's Coming in Apple (AAPL) iOS 16? Is iPhone 14 Getting an Always-On Screen? --Bloomberg

https://www.bloomberg.com/news/newsletters/2022-05-29/what-s-coming-in-apple-aapl-ios-16-is-iphone-14-getting-an-always-on- screen-l3rcu7s3
iPhone 14 Pro and Pro Max could finally get always-on display --The Verge
https://www.theverge.com/2022/5/29/23146454/iphone-14-pro-max-always-on-display-apple-wwdc-rumors
'Always-on Retina display' is a feature that first appeared in
Apple Watch Series 5
. Prior to this, Apple Watch detected 'movement to look at the watch' such as turning the wrist, and released the terminal from sleep state, but in Series 5 equipped with 'always display Retina display' If you have your Apple Watch wrapped around your arm, the dial will now light even when the user isn't looking at your watch. The actual display is that the normal dial is displayed when the display is lit, and the white area of the dial is blackened during sleep, or the time display part of the clock is reduced to reduce the screen. Brightness and battery consumption are suppressed.
Apple Watch Series 5's always-on Retina display looks like this-YouTube
There is a possibility that such an 'always-on Retina display' will be adopted for the iPhone, according to Mr. Garman, who is familiar with Apple-related leak information. According to him, Apple plans to add an option to keep the display on all the time in iOS 16, the next major version of iOS.
Garman points out that the iPhone's always-on display function works the same as that of the Apple Watch, and the high-end model iPhone 14 Pro / 14 Pro Max that will be released in 2022 will be locked by enabling this function. It is said that it will be possible to check some information such as the clock on the screen as well. In addition, it seems that power consumption will be saved by lowering the frame rate of the display while the constant display mode is enabled.
However, it's unclear if the display on the iPhone 14 Pro will use the same low-temperature polycrystalline oxide (LTPO) display as the Apple Watch. The LTPO display is designed so that the device does not consume excessive power and therefore plays an important role in the proper functioning of the always-on display mode.
Many Android smartphones are already compatible with the constantly lit display. For example, Samsung's Galaxy series has adopted an always-on display as of 2016 as 'Always on Display'.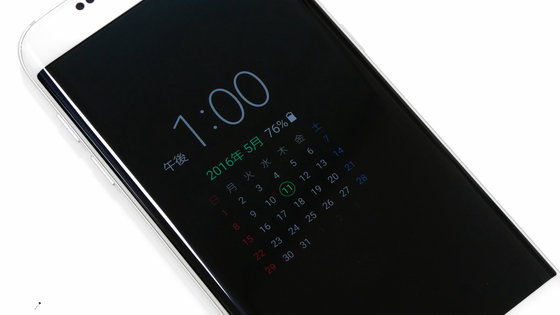 In addition, Apple is planning to hold WWDC22 of the developer conference on June 6, 2022, and many announcements are expected in this. Garman hopes that WWDC22 will announce 'enhanced iPad window and multitasking capabilities' and 'new audio features added to the messaging app.'

Apple's annual developer conference 'WWDC22' will be held on June 6th --GIGAZINE