The world's largest vertical strawberry farm from Japan opens in Jersey City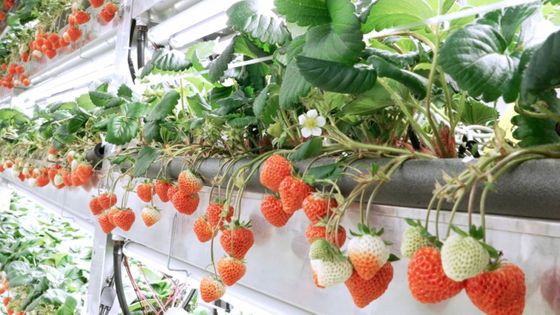 Oishii
, an agricultural company that produces high-end strawberries, has opened a vertical strawberry farm in Jersey City, New Jersey, near New York City, the local newspaper NJBIZ reported.
Oishii
https://www.oishii.com/
World's largest vertical strawberry farm opens in Jersey City
https://njbiz.com/welcome-ad/?retUrl=1worlds-largest-vertical-strawberry-farm-opens-in-jersey-city/
Oishii opens new product segment by introducing $ 20 berries
https://www.verticalfarmdaily.com/article/9428604/oishii-opens-new-product-segment-by-introducing-20-dollar-berries/
Oishii, a high-end strawberry-producing startup founded by
Daiki Koga
in 2018, has so far sold an assortment of eight large strawberries 'Omakase Berry' at high-end grocery stores such as Jersey City for $ 50 (about 6300 yen). I have sold it.
It's a price that is hard to come by for general consumers, but Mr. Koga said, 'When you eat this strawberry, that person's eyes will change dramatically. After all, the sugar content is 2 of the general American strawberry. It's a completely different thing, up to three times as many. '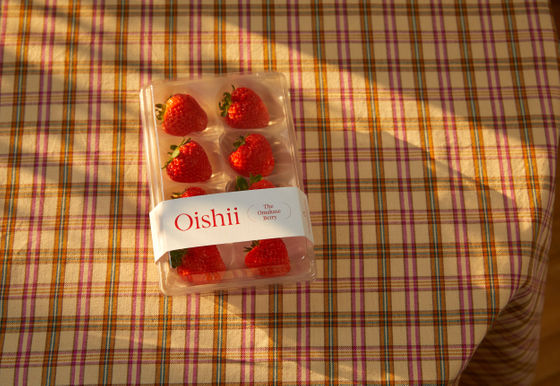 And on May 18, 2022, Oishii refurbished the former Anheuser-Busch plant, which covers an area of 74,000 square feet, and opened the world's largest vertical strawberry farm, Mugen Farm. bottom. The new factory, named after the Japanese infinity, has made it possible to produce Omakase Berry for less than half the price of $ 20 (about 2,500 yen). Oishii plans to sell this strawberry at retail stores such as
Whole Foods
from June.
Mr. Koga told a local newspaper, 'This business expansion has been planned from the beginning, and we have been working on it for the past five years. I am very happy that it can be used by more people. I am. '
The new Jersey City farm facility consumes 60% less electricity and 40% less water than the first-generation technology used at Oishii's R & D facility in Kearney.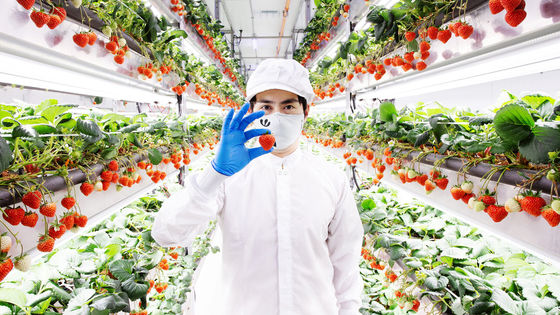 The new factory is also starting to produce not only strawberries but also tomatoes, peppers and melons. According to Mr. Koga, Oishii has already succeeded in trial cultivation of tomatoes with the same sugar content as the company's strawberries.

Mr. Koga said, 'I learned how to make the sweetest tomatoes in the world, so full-scale production of tomatoes is only a matter of time. Next to tomatoes is melon.'