Broadcom also announced that it will acquire VMware for over 7 trillion yen and take on debt over 1 trillion yen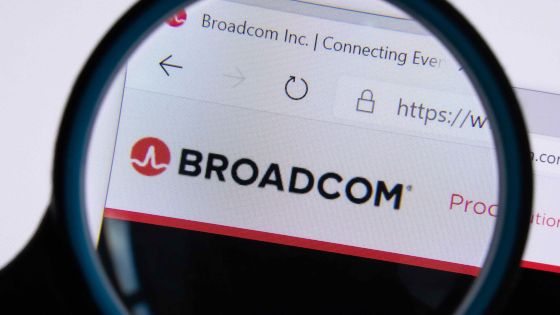 by
Jernej Furman
Broadcom
, a major technology company whose main business is hardware production for network equipment and communication equipment, has announced the acquisition of
VMware
, which is known for virtualization software and cloud computing services. The purchase price is 61 billion dollars (7.75 trillion yen), and Broadcom will also take on VMware's debt amounting to 8 billion dollars (about 1.2 trillion yen).
Broadcom to Acquire VMware for Approximately $ 61 Billion in Cash and Stock
https://www.broadcom.com/company/news/financial-releases/60271
Broadcom's acquisition of VMware was announced on May 26, 2022. In the announcement, the two companies revealed that the acquisition was worth $ 61 billion, while Broadcom also announced that it would take on VMware's $ 8 billion in debt. Broadcom says it will increase proforma profits by $ 8.5 billion within three years of completing the acquisition.
In addition, Broadcom holds the software division '
Broadcom Software Group
' that develops infrastructure software and security software, but with this acquisition, Broadcom Software Group will be rebranded to VMware. As a result, 49% of Broadcom's total revenue is expected to come from the software business. 'VMware platforms and Broadcom's infrastructure software solutions meet different needs,' said Tom Krause, President of Broadcom Software Group. 'This acquisition will enable us to serve more efficiently and securely.' He said and welcomed the benefits of the acquisition.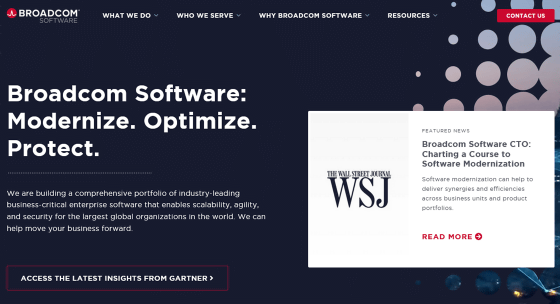 Broadcom CEO Hock Tan said of the acquisition: 'Our core infrastructure software business will be integrated with VMware, a pioneer of enterprise software. This integration will bring us to our customers as a leading infrastructure technology company. You can redefine things. ' VMware CEO Rangarajan said, 'VMware has restructured its IT outlook for the past 24 years to help customers realize their digital business.' 'Outstanding services and outstanding services by becoming Broadcom's new software platform.' We can expand our commitment to innovation. '


in Note, Posted by log1o_hf