Google announces 'Virtual Cards', a service that allows you to generate temporary credit card numbers and shop safely


Google has announced ' Virtual Cards ', a service that generates a number different from the credit card number you own when making payments at online shops. By using Virtual Cards, users will be able to enjoy online shopping without worrying about the leakage of their credit card numbers.

How we make every day safer with Google

https://blog.google/technology/safety-security/how-we-make-every-day-safer-with-google/
When shopping at an online shop, you can make a smooth payment by using a credit card, but you may be worried about the risk that your credit card number will be leaked from the online shop. You can use payment methods such as Google Pay and Apple Pay to hide your credit card number while paying, but these payment methods may not be available depending on the support status of your online shop.
Virtual Cards announced by Google this time is a service that generates a 'virtual credit card number' when Chrome installed on Android or PC detects a 'credit card information input field', and credits are made by online shops. You can use it as long as it supports credit card payment.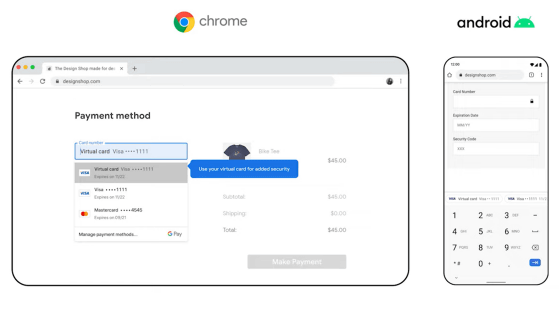 Click the image below to see the image animation of Virtual Cards published by Google.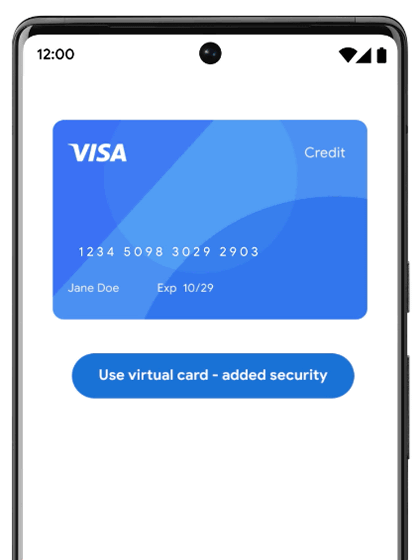 Virtual Cards will be available in the United States from the summer of 2022 and will be compatible with VISA, American Express, Capital One and Mastercard credit cards.