What are the quirky measures that VALORANT developers have taken to eliminate cheetahs from their games?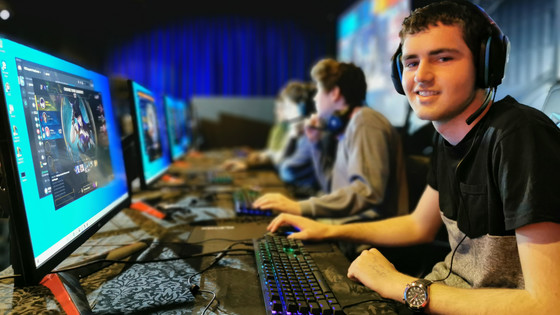 by
Christchurch City Libraries
Online games can be dominated by 'cheetahs' who use fraudulent methods and tools to get good grades, valuable items, and harass other players. Companies that run online games are doing that to eradicate cheetahs that discourage other common players. Clint Seleday, a former Riot Games employee and co-founder of Byfron Technorogies, a game fraud countermeasure company, at the
GDC 2022
game developer event held from March 20th to 25th, 2022. Ars Technica, an IT news site, summarizes the lecture given by Mr. Nemanja Murasmajik.
Stop treating cheaters in online games as "the enemy" | Ars Technica
https://arstechnica.com/gaming/2022/03/why-do-people-cheat-in-online-games-and-what-can-we-do-about-it/
If you follow the reasons for the existence of cheetahs, it's all about money, Seleday said. Cheetahs are being encouraged by people who use cheats as a money-making tool, such as developing and selling fraudulent tools used by cheetahs and reselling cracked accounts, Seredi said. These people see the game as just a money-making tool, so it's difficult to convert.
'In many cases, cheating is the result of a love for the game, and in that case it's more effective to convert or discourage the cheetah than to expel it,' Seleday said. I am.
Developing cheat tools for the purpose of making money One of the countermeasures against a small number of cheating people is the 'anti-cheat tool' that detects the behavior of cheat tools. For example, the anti-cheat tool '
Vanguard
' installed in Riot Games' competitive shooting game '
VALORANT
' is an anti-cheat tool that operates at the kernel level, and when you monitor the PC while resident and check the operation of the cheat tool Stop starting the game.
We've heard your feedback about not knowing what the anti-cheat does, and our team has been working tirelessly to address it. We're excited to announce that today, we will be leveling the playing field for cheaters through the power of open source. https://t.co/HhRRcmwd1D

— Riot Vanguard (@RiotVanguard) April 1, 2021


Anti-cheat tools like Vanguard can't completely get rid of cheats from the game, but anti-cheat tools can be time consuming and costly to develop. Cheat tool developers focus on developing more vulnerable cheat tools than developing cheat tools that cost Vanguard outperform at the risk of being sued. Anti-cheat tools can also be expected to have a certain deterrent.

However, there are risks associated with strengthening anti-cheat tools. Anti-cheat tools that are resident on the system and run at the kernel level, such as Vanguard, are 'don't want to give privileges to the anti-cheat tools', 'it's creepy to be resident', and 'computers at the kernel level'. It tends to be repelled as 'unreliable enough to access' and 'has a significant negative impact on game performance'.

When I install VALORANT on my PC, Riot Vanguard stays resident for a long time and I don't like it ... It's like the old PunkBuster. pic.twitter.com/PsypVbJyOf

— Mokko (@Y_Mokko) May 6, 2020


In addition to the 'purpose of making money', there are players whose 'purpose is overwhelming power'. It is a player who wants to feel the so-called ' I TUEEE ' feeling by defeating other players by cheating. These people are more likely to brag loudly when they win the game, which can easily lead to the spread of cheat tools in the game. Also, some players will face the cheat player and leave the game, while others will remain and continue to fight, but players who remain in the game and continue to fight should use the cheat tool themselves to compete with the cheat player. It seems that there are many cases where it becomes.

The cheat player I want to TUEEE will be banned from the operation as soon as it is reported, but I will immediately create a new account and return to the game. Specific examples of countermeasures include requiring the registration of a mobile phone number to create a new account, or setting a time limit so that accounts cannot be created continuously, even for games that are free to play.

Riot Games has also been a very unique way to encourage cheat players to convert. Riot Games says, 'Let's play one-on-one with Riot Games staff at the LoL 10th Anniversary Event' to accommodate players who cheat for the purpose of my TUEEE in the popular MOBA game ' League of Legends (LoL)'. We launched a live distribution project and invited cheat players.

However, although the cheat player was not informed, not only the player but also the staff were able to use the cheat tool. In other words, the cheat player was always in a position to be a staff member of what he was doing to other players, and he was smashed.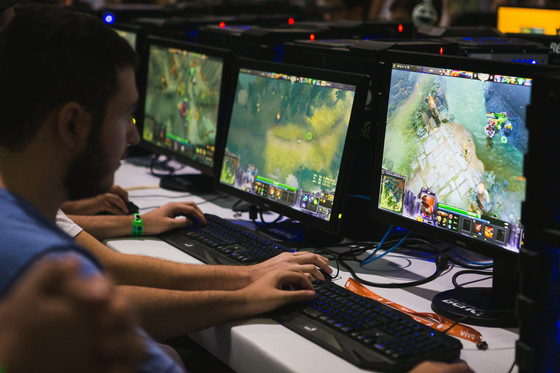 by Campus Party Brasil

In addition, Riot Games staff will also hold a plan to cancel the BAN of the account only once by submitting a handwritten apology to the staff during the two hours of broadcasting this live stream. Then, dozens of apologies arrived. Of course, not everyone apologized from the bottom of their hearts, and 80% of them became BAN again a few months later, but the remaining 20% gave advice on cheating measures and game content, Riot Games. It seems that he was able to build a good relationship with the staff.

And the most common cheat player is 'use cheat tools for content', which is a cheat tool to unlock in-game achievements without spending money or time. A person who tries to clear it quickly. According to Seredi, content-driven players are relatively easy to convert.

Players aiming for content often want to continue to access their favorite games, so if you temporarily suspend your account, you will be converted at a rate of 98%. Also, if you notify that 'account suspension period will be extended if you repeat violations', the conversion rate will increase further. In the first place, in order to prevent such content-oriented cheating, it is effective to make it difficult to automate the game and reduce the difficulty of obtaining the content, Seleday et al.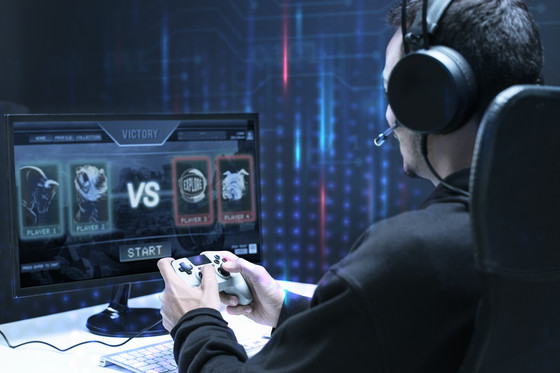 'Cheetahs aren't just enemies, they're often the best players, customers, collectors, and content creators for a game,' Seleday and Murasmajik claim. They said it would be useful to think about what the motivation for cheating is in the first place to prevent cheating . He argued that cracking down on cheetahs with a general policy is the same as attacking the gaming community.

in Game, Posted by log1i_yk