Apple's senior vice president talks about the development of the 'M1 chip' that contributed to the revival of the Mac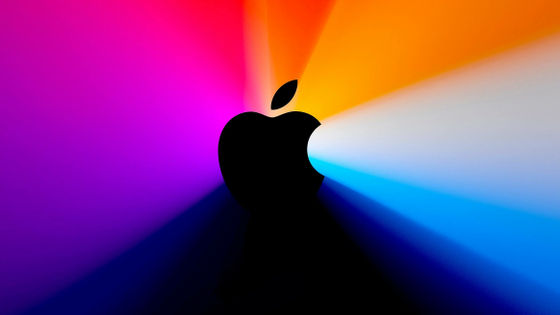 by
Antonio Marín Segovia
Apple has established itself as a smartphone brand with the iPhone series, but the Mac series, which has been the mainstay for a long time, has shown a slump that seems to be inversely proportional to the strong performance of the iPhone.
Apple Silicone
, which has overcome this slump, is explained mainly in an interview with Johnny Sluzi, Senior Vice President of Hardware Technology, who led the development of The Wall Street Journal, a major economic newspaper.
The Chips That Rebooted the Mac --WSJ
https://www.wsj.com/articles/the-chips-that-rebooted-the-mac-11650081649
Apple Silicon's risky chip strategy challenged Apple in multiple ways | AppleInsider
https://appleinsider.com/articles/22/04/16/apple-silicons-risky-chip-strategy-challenged-apple-in-multiple-ways
Mac switch to Apple Silicon profiled in new report by WSJ
https://www.ithinkdiff.com/mac-switch-apple-silicon-profiled-report-wsj/
Since the MacBook Pro and iMac in 2006, Apple has been installing Intel CPUs in Macs for nearly 15 years. However, after breaking up with Intel in the 'M1' that appeared in November 2020, Mac sales have remained at an
unprecedented level
since then.
Introducing the first Apple Silicon 'M1' chip, equipped with the world's fastest CPU manufactured by 5nm process-GIGAZINE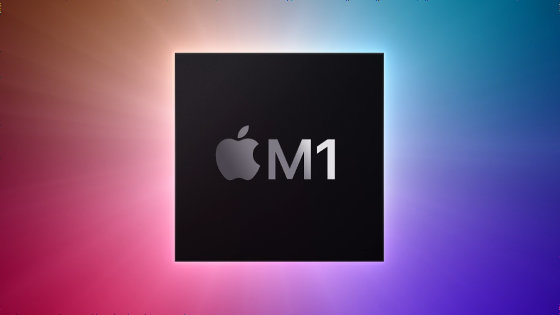 Looking at this sales and
the acclaim immediately after the appearance of the
M1 chip, it can be said that Apple's adoption of its own SoC was a great success, but it was difficult to decide to abandon the Intel CPU that had been adopted for many years. However, in 2017, Apple was exposed to criticism from customers that 'iPhone and Apple Watch are successful with their own SoC, but Mac with Intel CPU is not good', pointing out architectural problems at a pace faster than Intel It seems that it has begun to do.
It is Mr. Suruji who is widely known for leading the development of '
Apple A4
' which is Apple's first SoC. According to Sluzi, when Apple decided to switch to its own SoC at the time, it was the first time for Apple to develop a SoC for computers, and in-house regarding the large development cost and criticism expected at the time of failure. It seems that a big debate arose.
One of the problems Sluzi faced is that software engineers run games comfortably, even though hardware engineers are trying to streamline their SoCs to meet their needs from entry-priced products to high-end priced products. I tried to match the specifications to the specifications to be done. Mr. Suruji said that he dealt with this problem with the idea that 'the most important thing is not the chip itself, but whether it will lead to the point that' this way we can provide a really good product '.' According to Apple's former engineering manager, Suruji's team has become more influential year after year as it has demonstrated its ability to balance engineering needs and business essentials as the core of product development.
Eventually, Apple set the goal of 'building a chip architecture that can be used for both iPhone and Mac' by expanding the iPhone chip strategy to Mac, but the barrier occurred in 2020. It was a pandemic of the new coronavirus infection (COVID-19). Since there was a process of 'a large number of engineers scrutinizing with a microscope' in the quality inspection of Apple silicon, Mr. Suruji said that he installed a camera in the entire lab so that engineers can inspect remotely. This measure is said to have been a change that Apple, which has long maintained secrecy and managementism, could not even imagine.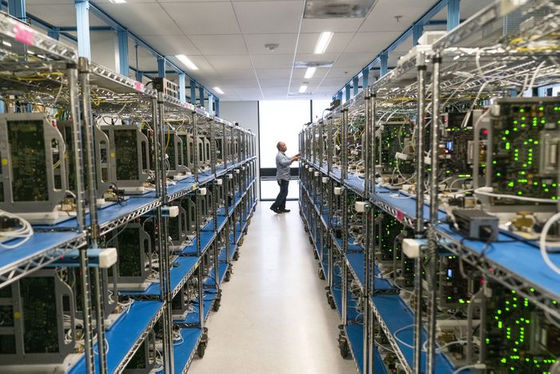 Regarding the issue of COVID-19, Mr. Sluzi said, 'What I learned in my life is to think about everything I can control and to get through with flexibility and adaptability when faced with a situation that does not go according to plan. It means that we have to do it. COVID-19 is one example. '