Meta aims to release AR glasses that can operate independently in 2024 and make an impact like the 'first iPhone'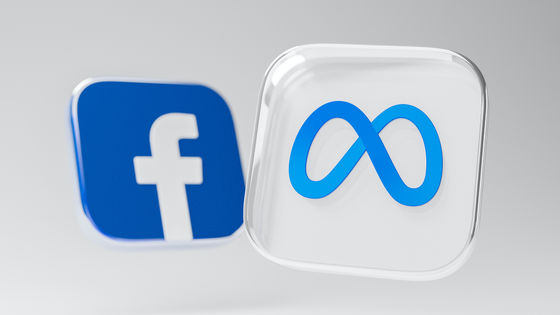 Meta's CEO Mark Zuckerberg is developing a device to access the Metaverse that the company builds, 'AR glass that can operate independently' in 2024, said the overseas media The Verge. I am reporting.

Behind Mark Zuckerberg big plans for AR glasses --The Verge

https://www.theverge.com/23022611/meta-facebook-nazare-ar-glasses-roadmap-2024
Mark Zuckerberg, CEO of Meta, has a grand vision for building the Metaverse and wants users to access the Metaverse through proprietary AR glasses. Zuckerberg hopes that Meta's AR glasses will be 'a holy grail-like device that redefines the relationship between humans and technology,' as it was when the first iPhone came out. Verge reported.
Zuckerberg changed the company name of Facebook to Meta in October 2021, and it will be possible for users to play games and enjoy fencing using holograms on the Metaverse built by the company. I appealed. However, in the presentation about the Metaverse built by Meta, CEO Zuckerberg did not use the hardware or software that actually worked, and at the time of writing the article, 'AR glass for accessing the Metaverse that Meta imagines' Not realized.
Facebook announces that company name will be changed to 'Meta' --GIGAZINE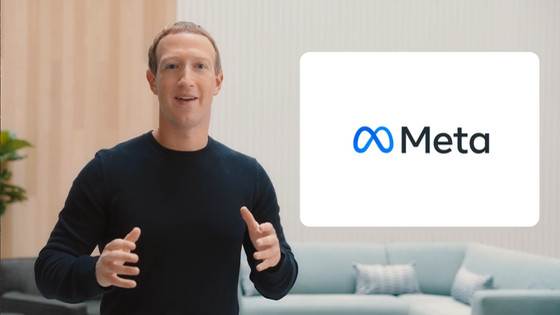 Still, Zuckerberg has ambitious goals for the realization of AR glasses, and Meta is working to unveil the first-generation AR glasses by 2024, according to information the Verge has obtained from sources. It is said that there is. In addition, at the time of writing the article, we are also working on 'designing a second generation AR glass that is lighter and more advanced than the first generation AR glass' scheduled to be released in 2026, and will release the third generation AR glass in 2028. It seems that it has been set up to the schedule.
'Zuckerberg wants to revolutionize the company again by rebranding Facebook to Meta,' said a person close to CEO Zuckerberg. Facebook's reputation has been significantly reduced by the
privacy
and
moderation
issues it has faced, which has severely undermined employee morale and confidence in leadership, The Verge said. In order to overcome this situation, CEO Mark Zuckerberg has transformed Facebook into Metaverse company Meta, the people said.
A former employee who has been involved in the development of Meta's AR glass said, 'Zuckerberg wants Meta's AR glass to have an impact like the original iPhone,' said Zuckerberg's AR under development at Meta. You can see how much you have high expectations for the glass.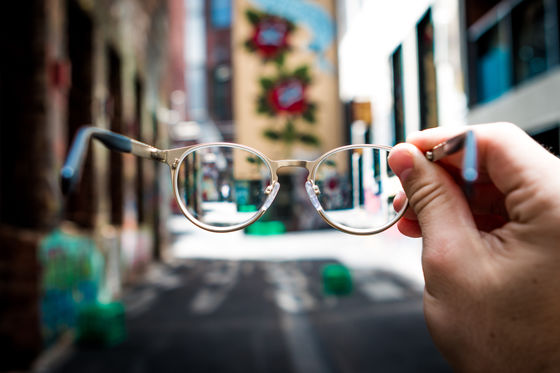 One of Meta's AR glass development projects is called 'Project Nazare', and it seems that this project is planned to escape the curse of the smartphone application market dominated by Apple and Google. Project Nazare's 1st generation AR glass is designed to operate independently without pairing with a smartphone by offloading part of the computing to a mobile phone type device that connects wirelessly to the main unit. That. In addition, Project Nazare will be equipped with a 'marquee function' that communicates and interacts with the hologram of a user using another AR glass through AR glass, which is more immersive than existing voice and video calls. Meta hopes it will be a targeted and engaging experience.

Meta spends billions of dollars (hundreds of billions of yen) on the development of AR glasses, and parts for AR glasses cost thousands of dollars (hundreds of thousands of yen), so The Verge said, 'The price of AR glasses is It's undecided, but it's clear that it will be much more expensive than Oculus's $ 299 VR headset. '

Zuckerberg describes Project Nazare as 'an AR glass that can provide a complete AR experience with 3D graphics, a broad perspective, and a socially acceptable design.' Initially, Meta was trying to achieve a 'viewing angle of 70 degrees' that was higher than that of existing smart glasses, but 'this may not be possible,' said The Verge. Regarding the design of the AR glass at the time of writing the article, The Verge said, 'It's a bit like the black-rimmed glasses that Superman wears when disguising himself as Clark Kent, and weighs 100g, which is about the same as normal glasses. It's four times as much. ' Other specifications of the AR glass under development at Project Nazare are 'battery life is 4 hours', 'mainly for indoor use', 'display is a custom waveguide microLED projector', 'stereo audio speaker in the frame part', and 'line of sight'. 'Camera for tracking' and so on.

Also, it seems that the OS installed in Project Nazare was originally planned to be originally developed based on Google's open source OS
Fuchsia
, but this was abolished at the end of 2021 and with Oculus's Quest VR It is reported that the same Android-based one is under development.
Reported that Meta has left a blank slate of its own OS development project for AR / VR --GIGAZINE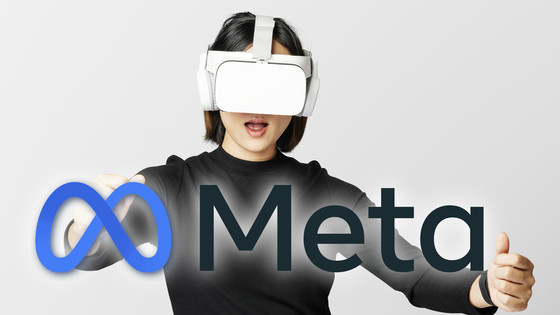 Meta is said to be working on the development of an AR glass called 'Hypernova' which is different from Project Nazare, which will be a cheaper smart glass than Project Nazare and is scheduled to be released in 2024. It is said that there is. While Project Nazare is designed to work alone, Hypernova is designed to work with smartphones, and when it looks like
the North smart glasses acquired by Google in 2020,
The Verge I am reporting.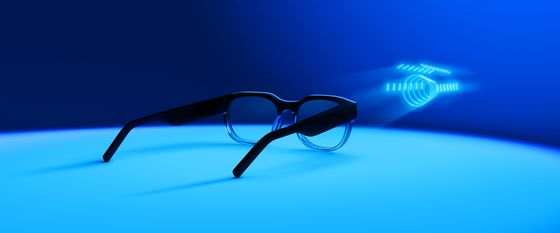 In addition, Meta is also working on the development of a wrist terminal that can be used with both smart glasses developed by Project Nazare and Hypernova. There are no input devices such as touch screens, mice, and keyboards in smart glasses, but it seems that smooth input will be realized by this wrist terminal 'reading the electric signal emitted from the user's brain'. The technology related to wrist terminals being developed by Meta is based on the technology of CTRL-Labs that the company acquired in 2019.

Facebook Acquires Startup for 'Brain-Reading Wristband' Development-GIGAZINE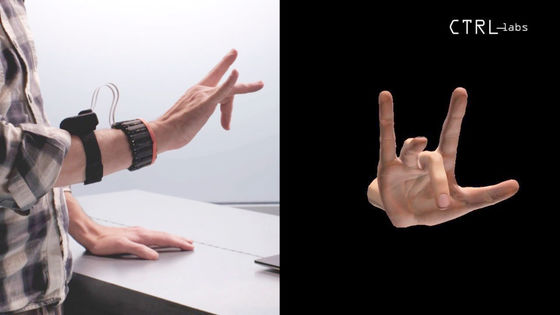 There are several companies working on the development of smart glasses, including AR glasses, including Microsoft and Snap. However, smart glasses are not widely accepted in the world at all, and they are only used by some early adopters. So, 'it's a big bet for Meta, who is shifting to building AR glasses and the Metaverse,' said The Verge.

According to previous reports, Meta has allocated about 18,000 people to the Metaverse-related software and hardware development department, which will be $ 10 billion (about 1.3 trillion) in 2021 alone. Yen) is recorded.