The founder talks about why the smart watch 'Pebble' that appeared before the Apple Watch failed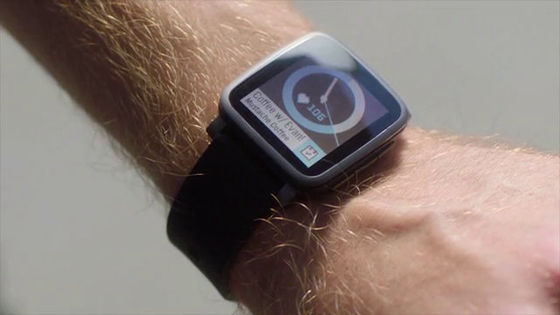 Developer
Eric Migikovsky
talks about the success and failure of
Pebble
, the pioneer of smartwatches that came before the Apple Watch.
Success and Failure at Pebble. We launched Pebble on Kickstarter 10… | by Eric Migicovsky | Apr, 2022 | Medium
https://medium.com/@ericmigi/why-pebble-failed-d7be937c6232
Migikovsky started the smartwatch development startup Pebble in 2008. He was the first company to work on smartwatches, starting with Pebble with a friend at the University of Waterloo. Everything you'd expect from an existing smartwatch, such as vibrating incoming calls and messages, controlling music on your smartphone, tracking exercise and sleep, and customizing your watch face. It is defined by Pebble.
After that, Pebble solicited investment from the crowdfunding site Kickstarter in 2012, and succeeded in raising more than 10 million dollars (1.25 billion yen) from 68,000 people all over the world. 'This was our first breakthrough,' said Migikovsky. Over the next few years, Pebble has sold 2 million smartwatches, with sales of over $ 230 million, and looks like a successful number. I think.
'Pebble has succeeded in inventing a whole new product category called smartwatches, and Pebble's products themselves are still great, and some people still use Pebble's smartwatches,' said Migikovsky. In fact, I also use the
Pebble 2HR
every day and never replace it with any other smartwatch on the market. ' ..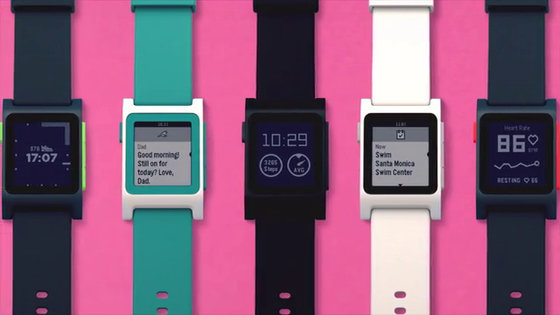 Migikovsky said their mistake was 'couldn't create a sustainable and profitable business,' and as a result, Pebble sold part of its business to Fitbit at the end of 2016. I had no choice but to do it.

The reasons why Pebble, which Migikovsky thinks, failed are as follows.

・ Sales of '
Pebble Time
' announced in 2015 were below the forecast, and due to overstocking, cash was tight. (Although the target sales were 100 million dollars (about 13 billion yen), the actual sales were about 82 million dollars (about 10 billion yen))
Pebble Time sought huge growth and sought to expand its user base beyond
early adopters
. But 'I couldn't succeed' because I couldn't redefine Pebble Time, first as a device to improve productivity and then as a device for fitness. It was a silly idea and 100% my mistake, 'Migikovsky wrote. At that time, it was still before the announcement of the Apple Watch, so it is not clear whether there is a market for highly productive smartwatches, and Pebble is a fitness that can realize the core functions of smartwatches. It wasn't a company either.
・ Migikovsky thinks that the Pebble Time bezel is too big. Mr. Migikovsky realized that the problem was that the bezel was too big in his mind, but he didn't have the courage to change it because the progress of the whole project was delayed.
・ In 2015, Pebble doubled its operating expenses in anticipation of future growth. In addition to this, the 2015 Pebble lineup tried to pack a lot of technology, reducing the company's gross profit and losing profitability. Pebble's net profit was $ 9 million in 2013, but in 2014 the balance will collapse.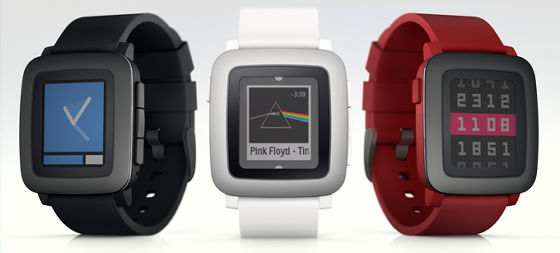 As a result, Pebble was forced to reduce costs, maintain a team, develop other products, raise funds, etc. in 2016, and eventually sold the business. 'The fundamental problem is not to make'what everyone wants', but to make the obscure thing'what everyone wants',' said Migikovsky. That's what happened. ' In addition, Migikovsky, as CEO of Pebble, commented that while he was able to clearly explain the company's goals when he started Kickstarter, he lost his long-term vision a few years later.

And Migikovsky's lesson from startup founders is, 'Remember to talk while defining a long-term vision. When things are going well, it's easy to get caught up in the flow, but long-term. A vision is what startup founders need to overcome difficult times. "" In retrospect, you shouldn't have been aggressive in growing your company without a stronger business plan. In our case, we insisted that we had the best understanding of the market and turned away from the fact that we should continue to make quirky and fun smartwatches for hackers. Pebble's product itself is now. It's still great. It's a model that went on sale five years ago, but the Pebble 2 HR does everything I want to do. '