'Morinaga Ren Milk Ice Melon Soda Float' tasting review where the sweet and sweet melon soda shaved ice creates coolness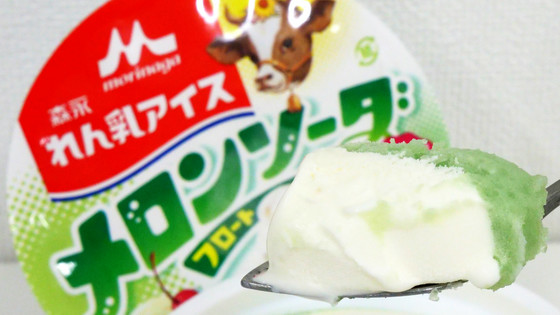 In 2022, Morinaga Milk Ice Melon Soda Float will be added to Morinaga Milk Ice, which is made from
Morinaga Milk
Sugared Milk, which has a history of more than 100 years, and is made into refreshing shaved ice-style ice cream. It appeared on April 11th. I actually tried melon soda float, which is a familiar menu at coffee shops, with rich milk ice cream using Morinaga milk sweetened milk and shaved ice of melon soda.
Morinaga Milk Industry Ice Melon Soda Float | Ice Cream | Product Introduction | Morinaga Milk Industry Co., Ltd.
https://www.morinagamilk.co.jp/products/icecream/rennnyu/7519.html
That's why I bought Morinaga Ren Milk Ice Melon Soda Float.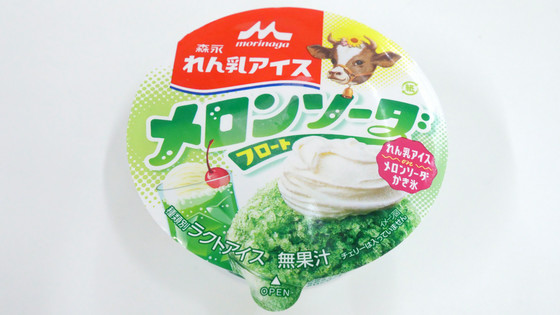 Next to the Morinaga logo is Morinaga Milk, the character of sweetened milk.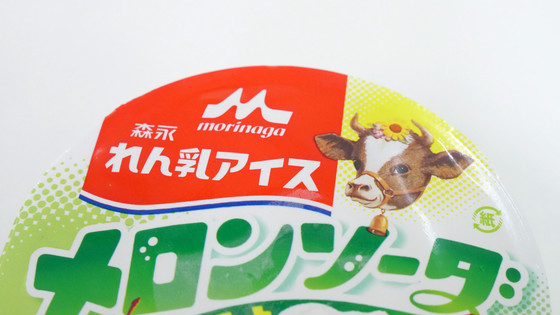 The type is classified as lacto ice. Raw materials include sugar, dairy products, starch syrup, glucose, starch, and salt.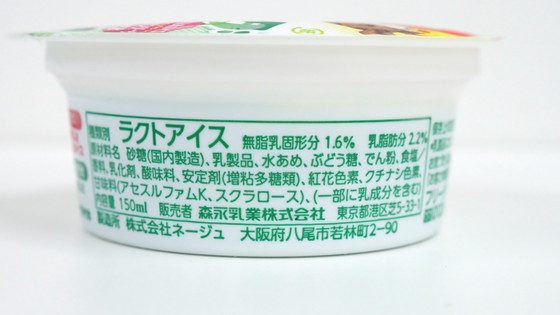 Calories are 146 kcal per cup.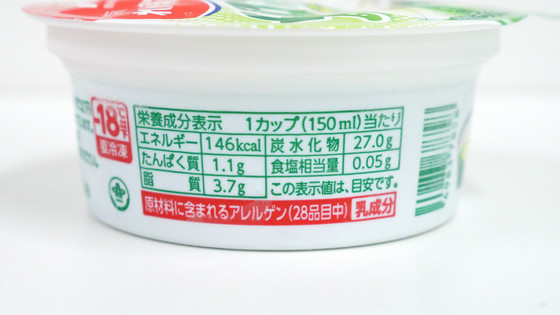 When you remove the lid, almost all of the surface is covered with milk ice cream, and you can see green melon soda shaved ice around it.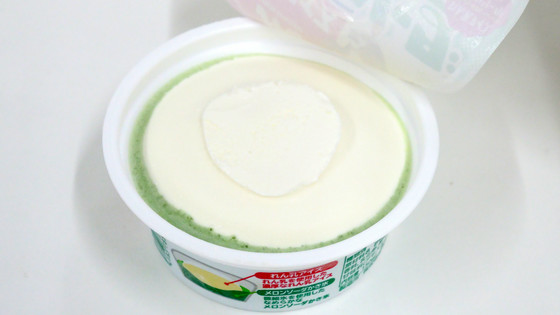 If you put a spoon in and look at the cross section, you can see that it has a two-layer structure of melon soda shaved ice and melon soda shaved ice as shown below.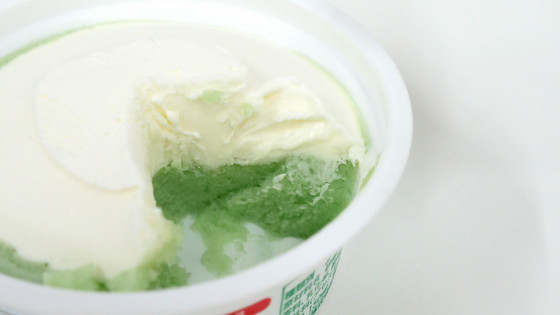 When I tried it, the milk ice cream had a rich sweetness, and the sticky texture was just like that of milk. Melon soda shaved ice has a strong sweetness and acidity, and it tastes like 'melon soda' instead of melon. Melon soda shaved ice, which contrasts with the thick, thick milk ice cream, has a crispy texture that creates a cool texture.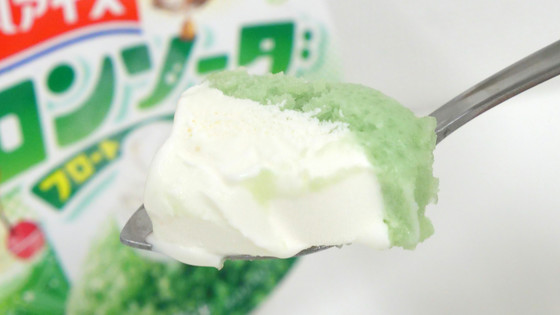 Morinaga Ren Milk Ice Melon Soda Float can be purchased at convenience stores and supermarkets nationwide from April 11, 2022. Suggested retail or each is 140 yen excluding tax. In addition, you can purchase a set of 18 on Amazon for 3380 yen including tax.

Amazon | Morinaga Milk Industry Melon Soda Float 150ml x 18 | No-brand products | Ice cream mail order