IFixit and Google have teamed up to launch a Pixel repair kit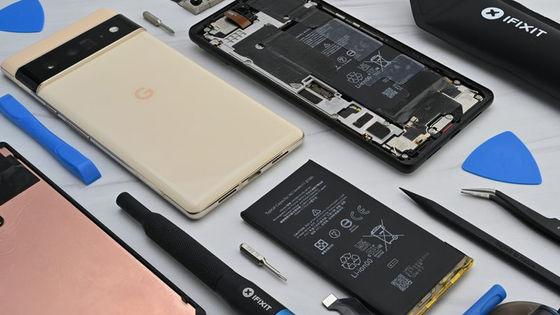 On April 8, 2022, Google announced that it will sell genuine parts necessary for repairing the Pixel series in partnership with
iFixit
, which sells repair parts.
iFixit and Google are Launching a Genuine Pixel Parts Program | iFixit News
https://www.ifixit.com/News/58542/working-with-google
Coming soon: More ways to repair your Pixel phone
https://www.blog.google/outreach-initiatives/sustainability/pixel-phone-repairs/
According to Google, the parts to be sold range from Pixel 2 to the current latest model Pixel 6 Pro, and parts of models that will appear in the future will also be sold. Parts will include batteries, replacement displays, cameras, etc., and a 'repair kit' will also be available that includes tools such as screwdriver bits, spudgers, and glue. iFixit has announced that it will start selling parts in the summer of 2022.


Since genuine smartphone parts have not been on the market so far, users could not repair the smartphone with their own hands, so users can repair it with their own hands 'Right to repair' I have done a lot of exercises in search of. The right to repair is not limited to smartphones, but also PCs, home appliances, cars, etc. The same year after the US Biden administration was
reported to
order the Federal Trade Commission (FTC) to create a rule prohibiting manufacturers from restricting 'rights to repair' in July 2021. It is reported that
the bill was passed on
July 21st.
iFixit advocates the ethics that '
it is a natural right for users to repair electronic devices purchased by users themselves
', opposes the monopoly of the right to repair by companies, sells repair parts and creates repair manuals. I've been. iFixit has been working with Google on repairing the Pixel for the past five years, and its CEO Kyle Wins said, 'Google is making it more affordable and user-friendly where there is no repair shop. We promise to enable repairs at the location and time of your choice. '
In February 2022, Google collaborated with Acer and Lenovo to
implement
a Chromebook repair program, allowing each institution to independently repair Chromebooks designed for educational institutions and companies.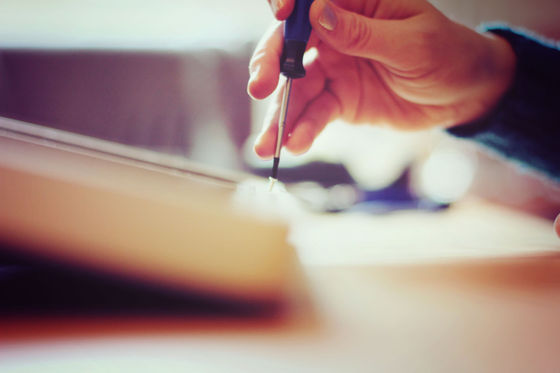 by Aaron und Ruth Meder

According to Google, the company is working to make parts, repair kits, documents, etc. available to authorized repair partners and plans to increase this availability in the future. Google says, 'Improving repairability is an important way to help extend the life and usefulness of your mobile phone. This effort is one of the steps we take to achieve hardware sustainability. It 's one. "