Zoo warns that 'gorillas are becoming addicted to smartphones'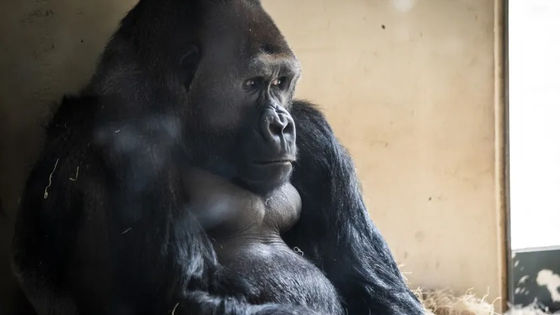 It was reported that a young gorilla kept at a zoo in Chicago, USA, is becoming a 'smartphone addict'. It seems that this gorilla is addicted to smartphones that visitors can see through the glass partition.

Teenage gorilla is getting too much screen time, Lincoln Park Zoo officials say --Chicago Sun-Times

https://chicago.suntimes.com/2022/4/5/23012010/lincoln-park-zoo-teenage-gorilla-screen-time-smartphones-videos-photos-visitors
Teen gorilla at Chicago's Lincoln Park Zoo getting distracted by visitor's cellphones
https://www.fox32chicago.com/news/teen-gorilla-chicago-lincoln-park-zoo-distracted-visitors-cellphones
US zoo fears teen gorilla's exposure to phones is behind anti-social behavior | Chicago | The Guardian
https://www.theguardian.com/us-news/2022/apr/06/gorilla-chicago-zoo-screen-time
A new gorilla is becoming a smartphone addict at Lincoln Park Zoo in Chicago. Located in Chicago's largest public park, 11km north-south, with no admission fees, this zoo is a popular facility with over 3.6 million visitors annually. You can see a wide variety of animals such as African lions, giraffes, polar bears, African penguins, red pandas, and Japanese macaques, and you can also enjoy the scenery of the park with more than 1200 species of plants.
Wildlife Experience in the Heart of Chicago --Lincoln Park Zoo
https://www.lpzoo.org/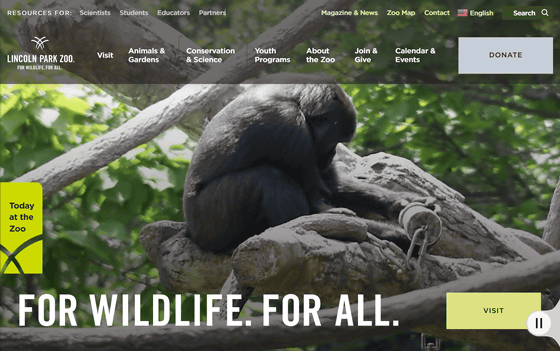 The gorilla's smartphone addiction is that Lincoln Park Zoo has been worried recently. According to the garden, a male western lowland gorilla named Amare is becoming obsessed with photos and movies that visitors can see through the glass dividers.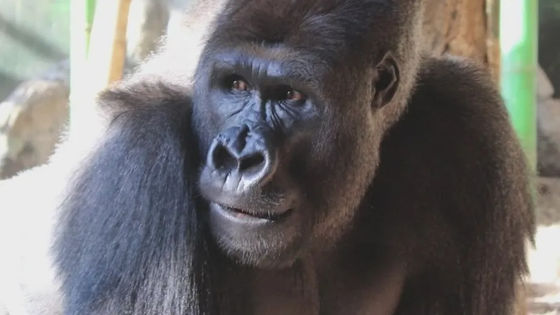 Stephen Ross, who has jurisdiction over apes in the park, said that 'there is no particular harm in this case,' but he is worried about the future of Amare. Amare, who is classified as 16 years old and young, lives with three other single young gorillas, and is gradually becoming full-fledged through interaction with other young gorillas, but this interaction is due to smartphone addiction. There is a concern that it will be hindered.

At the end of March 2022, there was an incident in which Amare was not aware of the aggressive rush of other gorillas because he was looking at his smartphone, and Mr. Ross said, 'There is a possibility of being the target of bullying.' I also comment.

It seems that the time to actually see Amare's smartphone has increased in the last few months, so the garden decided to install a rope outside the glass partition so that visitors will not naturally show the smartphone to Amare. bottom.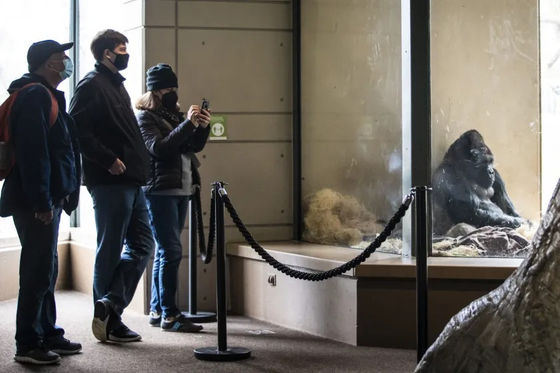 Regarding Amare's situation, Ross said, 'If you agree that you want to do your best for the animals, you should be able to resist the desire to see pictures with Amare. We grow up. We ask all the visitors to cooperate for the well-being and health of the growing Amare. '