Introducing the first region where you can present your driver's license and ID with the iPhone wallet app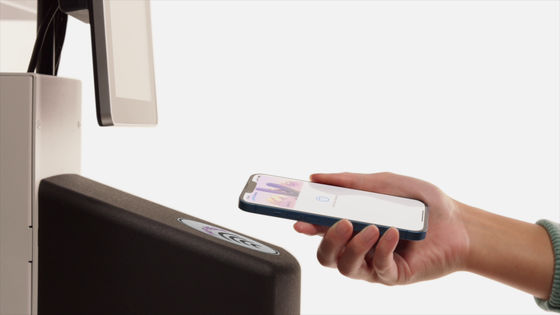 On the
wallet
app provided by Apple for iPhone, you can manage credit cards, Suica, car keys, etc. all at once. Apple is looking to increase the amount of information it can manage on the wallet app
, revealing that it plans to add a driver's license and ID
in 2021. Finally, it became clear that in Arizona, USA, you can now show your driver's license and ID with the iPhone wallet app.
Apple launches the first driver's license and state ID in Wallet with Arizona --Apple
https://www.apple.com/newsroom/2022/03/apple-launches-the-first-drivers-license-and-state-id-in-wallet-with-arizona/
Apple Launches Driver's License Feature on iPhone in Arizona, More States Coming Soon --MacRumors
https://www.macrumors.com/2022/03/23/apple-launches-ids-in-wallet-arizona/
On March 23, 2022, Apple will be able to easily present these on the iPhone or Apple Watch by adding a driver's license and ID (state ID) to the iPhone wallet app in Arizona, USA. Announced. This will enable seamless and secure identification at the
TSA Security Checkpoint
at
Phoenix Sky Harbor International Airport
, Arizona.
Apple plans to extend its digital driver's license and ID beyond Arizona, first to Colorado, Hawaii, Mississippi, Ohio, and Puerto Rico.
It's easy to add, first select 'Add to iPhone and Apple Watch' or 'Add to iPhone only'.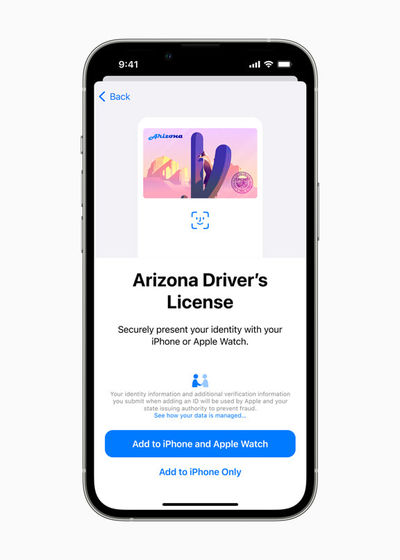 With the surface of the driver's license ...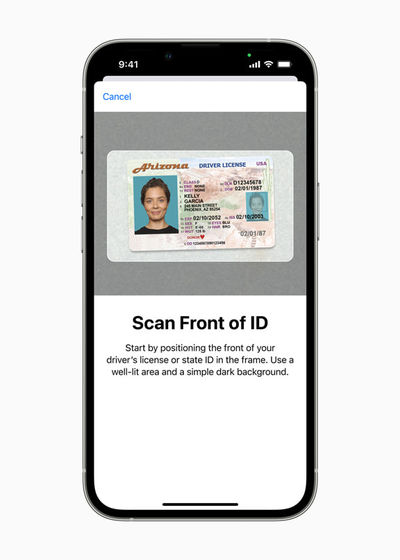 The back side is photographed with a camera.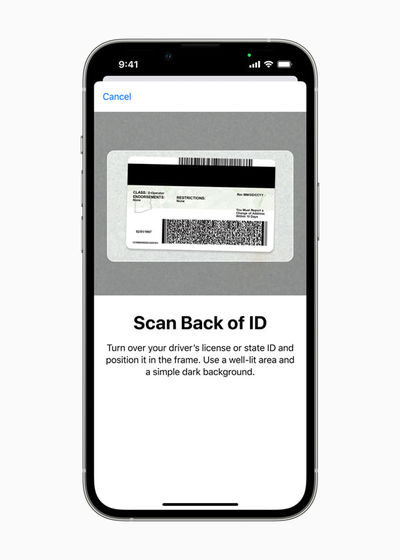 Then I took a picture of my face for identity verification. It is necessary to move the face up, down, left and right to recognize it.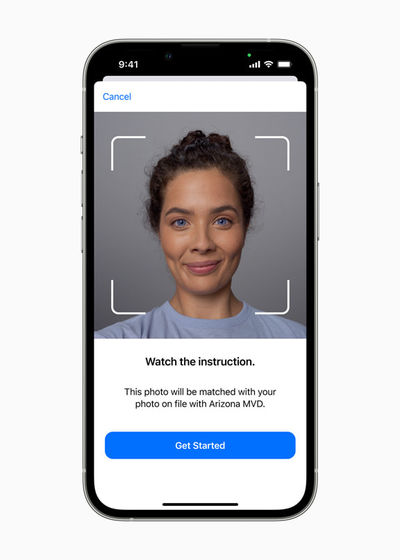 After that, just like Apple Pay, you can show your driver's license and ID from your iPhone by clearing face recognition with Face ID.



To show your driver's license and ID with the wallet app, you need an iPhone 8 or later updated to iOS 15.4 or later.

The wallet app also has a digital car key feature that allows you to manage the keys to your car, but this feature is limited to some cars at the time of writing. However, Apple has revealed that it plans to make the digital car key feature of the wallet app available on some Genesis and Kia cars as well.

iOS --CarPlay --Available Models --Apple
https://www.apple.com/ios/carplay/available-models/