Microsoft builds data center to reuse waste heat for heating homes and reduce CO2 emissions by 400,000 tons per year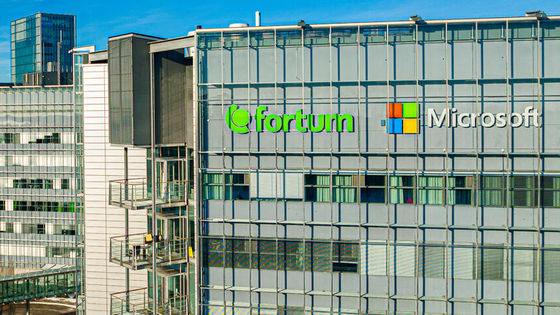 Microsoft has teamed up with Finnish power company Fortum to announce a data center plan with the concept of using waste heat to heat homes and businesses. It is said that it will be the world's largest project for waste heat recycling.

Fortum and Microsoft announce world's largest collaboration to heat homes, services and businesses with sustainable waste heat from new data center region | Fortum

https://www.fortum.com/media/2022/03/fortum-and-microsoft-announce-worlds-largest-collaboration-heat-homes-services-and-businesses-sustainable-waste-heat-new-data- center-region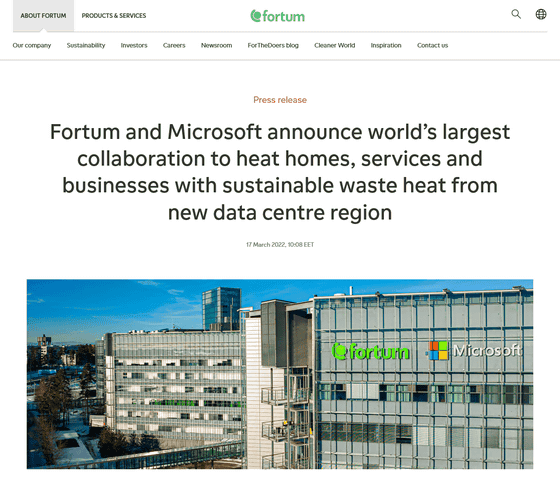 Microsoft data center to warm homes in Finland
https://techxplore.com/news/2022-03-microsoft-centre-homes-finland.html

The data center will be built in Helsinki, the capital of Finland. The data center uses 100% pollution-free electricity, and Fortum collects the waste heat generated when cooling the server and diverts it to the district heating system connected to houses and offices, making it one of the largest in the world. We will recycle waste heat.

The unique point of this plan is that the data center will be built in a location that is premised on recycling waste heat from the beginning. According to Fortum, the connected district heating system is the second largest in Finland with a total pipe length of 900 km, benefiting about 250,000 people living in the cities of Espoo, Kauniainen and Kirkkonummi, which are adjacent to Helsinki. increase.

According to Fortum President and CEO Marx Lauramo, this mechanism can reduce CO2 emissions by about 400,000 tons per year.


in Note, Posted by logc_nt